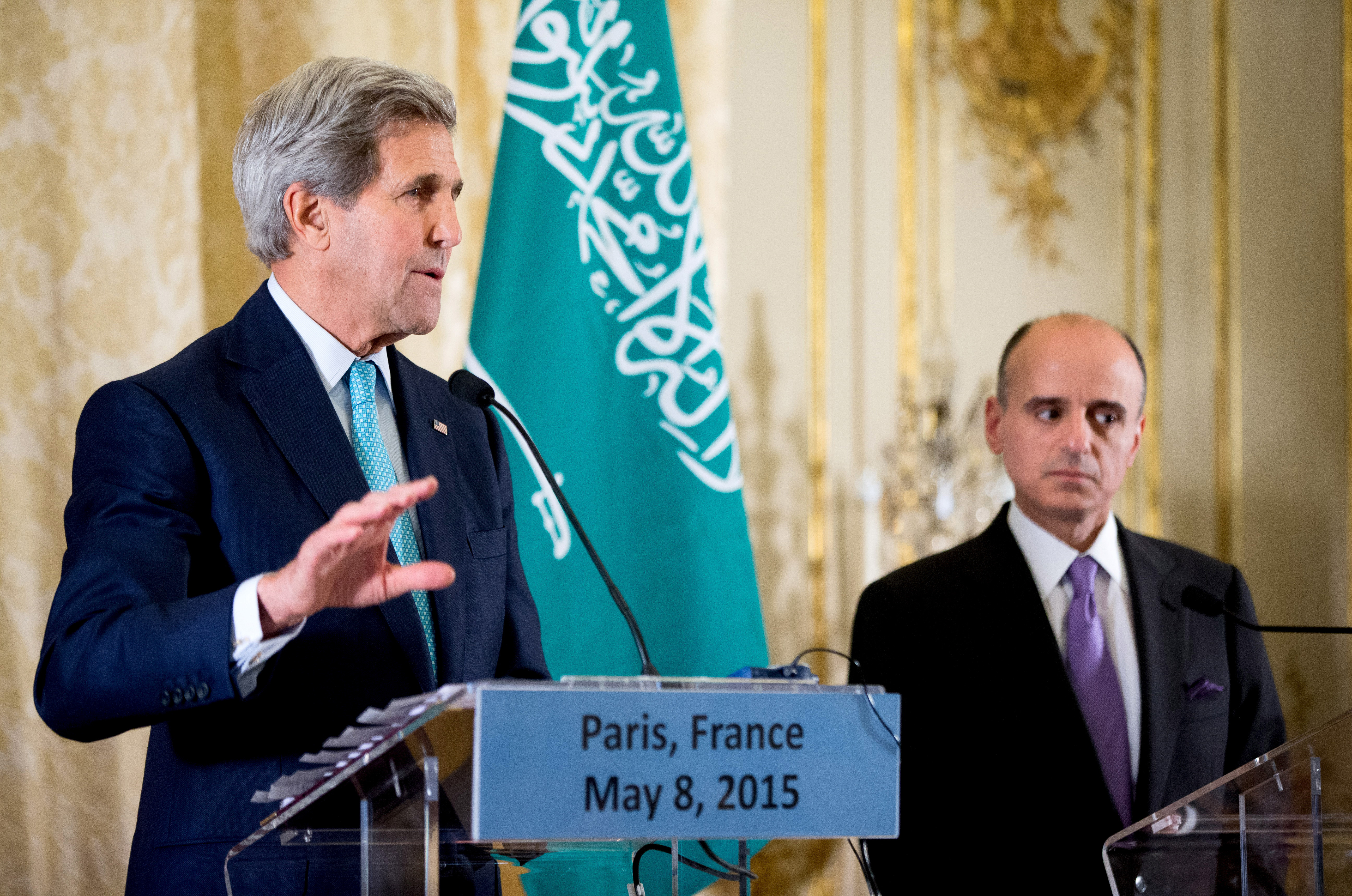 US President Barack Obama will convene a meeting of leaders from all six Gulf Cooperation Council (GCC) countries— Bahrain, Kuwait, Oman, Qatar, Saudi Arabia, and the United Arab Emirates—at the White House and Camp David on May 13 and 14, respectively.
The meeting aims to address the Gulf states' concerns about a nuclear deal that the P5+1, which includes the United States, is negotiating with Iran. It will also focus on finding ways to deepen security cooperation.

Nabil Fahmy, Egypt's former Foreign Minister and a former Ambassador to the United States, writes for MENASource on the upcoming meeting. Noting the concern about the Iran deal, he writes:
If fully implemented and enforced, the specific measures outlined—such as major reductions in the number of Iran's centrifuges and its stockpile of nuclear materials—would substantially curtail Iran's nuclear capacity to weaponize for the stipulated fifteen-year period. There are justifiable concerns about what Iran may do at the conclusion of this period, when its nuclear program is no longer bound by the terms of an agreement.
Fahmy, who currently serves as Dean of the School of Global Affairs and Public Policy at the American University in Cairo, adds:
In addition to these intra-regional concerns, the Arab states are equally uncomfortable towards US policies in the Middle East, particularly regarding present and future security policies in the Arab Gulf region. Consequently, offering a US nuclear umbrella or sophisticated hardware and defense systems will not suffice or respond to Arab concerns. Nor will tactical responses—such as a more assertive United States in Syria or more US support in Yemen. Neither of these approaches will respond adequately to Arab concerns over and above what the Arabs receive in security assurances and guarantees at Camp David and the Arabs accepting them as enough would be a major mistake.