Prime Ministers Justin Trudeau of Canada and Mark Rutte of the Netherlands said they took exception to French President Emmanuel Macron's recent comments that NATO was experiencing "brain death" due to a lack of coordination between the United States and Europe.
The Canadian and Dutch leaders made their remarks on December 3 during a session of "Nato Engages–Innovating the Alliance," a conference co-sponsored by the Atlantic Council and held in connection with the NATO summit in London to celebrate the 70th anniversary of the Alliance's founding.
Their remarks came shortly after US President Donald J. Trump said that Macron was being disrespectful in his description of NATO.
"Emmanuel Macron made some fair points in his Economist article, where he talked about the need for Europe to step up, for the need for the Europe, the US, and Canada to stay engaged," said Rutte, referring to an interview that the French leader conducted with the British publication in November.
But "I was not in agreement with his assessment of brain death," Rutte noted. "I thought that was taking this whole thing a step too far, so I didn't agree with that particular way of expressing it. But I acknowledge that there are a few issues that we need to discuss."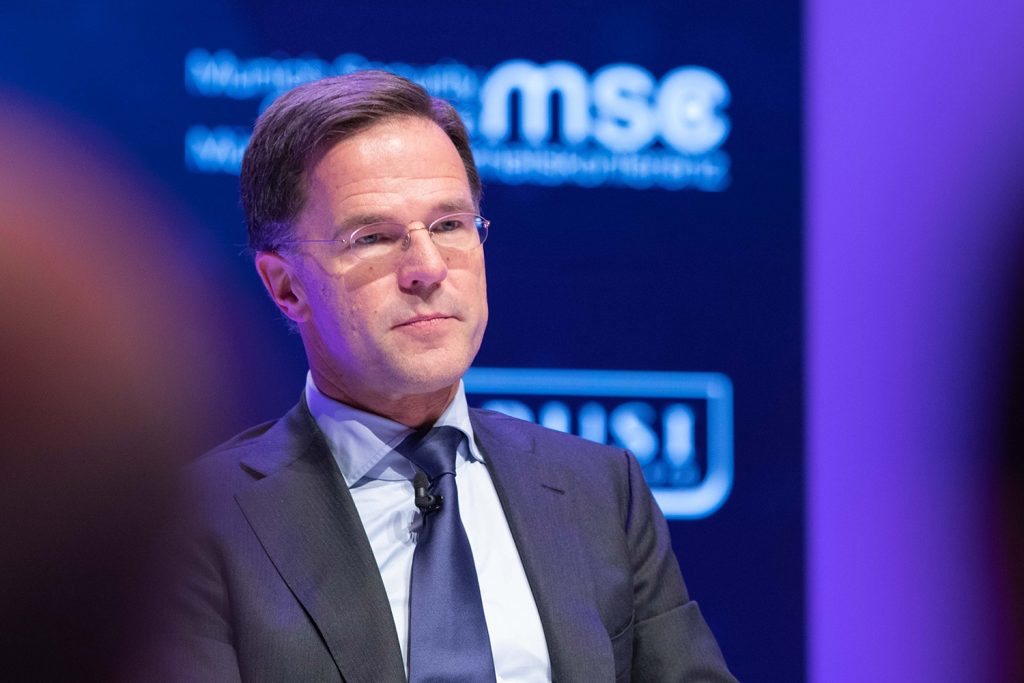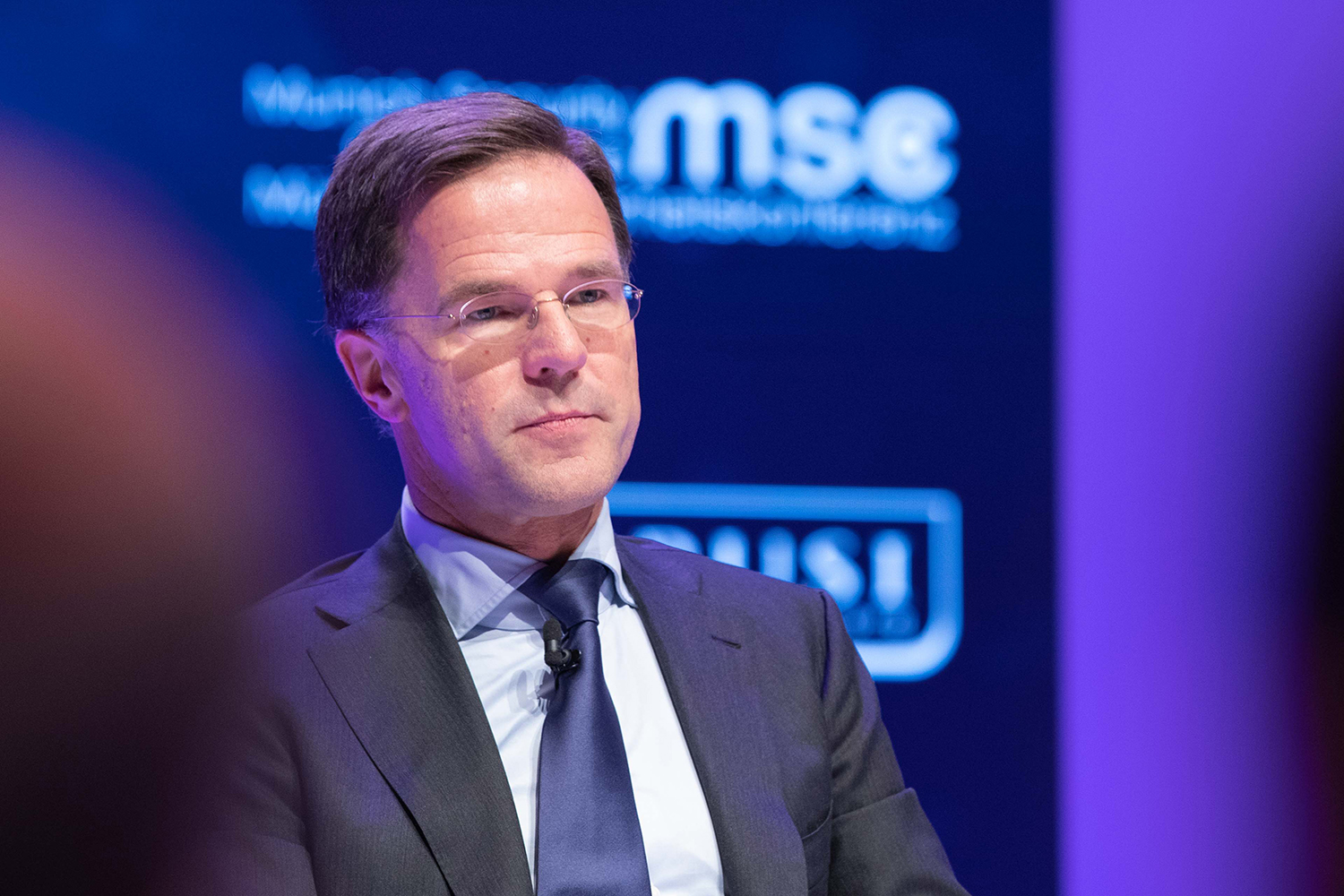 Although not directly addressing Macron's comments, Trudeau said that "NATO has survived for seventy years because we've always had frank, real conversations. There have been disagreements that we've worked through. There have been differences and prospective differences in priorities that have ended up with a more resilient, more flexible, more agile organization that has adapted to the times we've had." He added that the future of NATO is "bright."
Strong in the face of Russia
The two leaders also seemed to disagree with Macron's proposal that Russia should be allowed to re-enter the Group of Seven (G-7) as part of a process in normalizing ties with Moscow.
"Russia was excluded from the G-8…because of its unacceptable behavior and actions" Trudeau said, "and until Russia clearly demonstrates a willingness to reverse those unacceptable behaviors and behaves in very different ways, it will be difficult to talk about genuine rapprochement."
"We know that (Russian President Vladimir) Putin responses to strength and not to concessions," he added, "and we need to remain strong as an alliance and as allies."
Rutte agreed that "the pressure has to be maintained," but added that "there's room for dialogue. We cannot just ignore the phone call, and we should still also have that dialogue. But it should start with pressure" in addressing Russia's actions in Crimea and Donbas region and its interference of Western elections.
Eyes on the 2 percent goal
With President Trump criticizing many NATO allies for failing to meet a long-standing target of spending 2 percent of gross domestic product (GDP) on defense, Rutte said it was his intention to meet that goal by 2024 if he remained in office.
Trudeau was more cautious in committing himself to this target, only saying that "we're continuing to move forward and investing in the right way."
He added that Canada was increasing defense spending after cuts made by the previous government. "We're spending 70 percent more on defense over these ten years" from 2015 when Trudeau's government first came to power. "That means stepping up in purchasing massive upgrades to our ships, to our new fighter-jet fleets. It means leading a battle group in Latvia on the eastern front of NATO Canada has taken on. We're now leading the mission in Baghdad, the NATO training mission there."
Rutte noted that NATO was essential in meeting future challenges. "We have so many issues to discuss—how to deal with Russia, pressure, and dialogue; how to deal with China, which is presenting lots of challenges, but also lots of opportunities; how to deal with the issue of space…and cyber, we have this fifth dimension and how to deal with it; how to deal with new technologies."
Both Trudeau and Rutte said that diversity was an important element in strengthening NATO. "More diversity in general makes for better outcomes. When you have a whole bunch of people who went to the same school, have the same backgrounds, are the same gender, or the same—you're going to get the same kinds of answers," said Trudeau. "When you bring in people with a broader range of perspectives, you will get better solutions," he added. "It starts with adding women, but there is much more in terms of inclusion that we need to do, and we are pushing on NATO."
But Rutte acknowledged that "it is difficult to get more women in senior positions in the military. We are working on that but it is not easy."
John Burton is a writer with the Atlantic Council and a former foreign correspondent for the Financial Times.