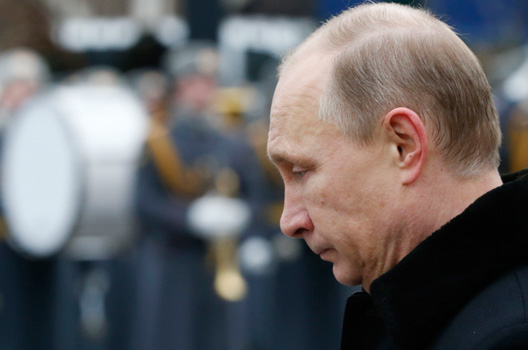 US President Donald J. Trump's administration on April 6 slapped sanctions on seven oligarchs with close ties to Vladimir Putin, including the Russian president's son-in-law and a businessman with ties to Trump's former campaign chairman Paul Manafort.
The sanctions are "in response to the totality of the Russian government's ongoing and increasingly brazen pattern of malign activity around the world," a senior administration official said in a conference call with reporters, according to the New York Times. "But most importantly this is in response to Russia's continuing attack to subvert Western democracies," the official added.
Atlantic Council analysts shared their take on the news. This is what they had to say:

Brian O'Toole, a nonresident senior fellow with the Atlantic Council's Global Business and Economics Program.
"Today's action is far and away the most significant sanctions action against Russia since the imposition of sectoral sanctions in 2014. The scope of the sanctions and market implications are relatively clear, given the holdings of those targeted, but so is the message from senior officials of the administration that this set of sanctions is in response to the totality of Russia's aggressive actions, including its undermining of the Western democratic order that has steered the world into greater prosperity since World War II.
"Make no mistake, if Putin and his Kremlin cronies thought that Trump would be able to singularly overcome the professionals in the US government, this action drives the final nail in that coffin. These actions would be amplified by a statement from Trump himself condemning Russian aggression, but even without that, these actions demonstrate serious resolve by the professionals in the Trump administration. And things are not likely to get better for Moscow with the pending appointments of John Bolton [as US national security advisor] and Mike Pompeo [as US secretary of state].
"Furthermore, this action marks something of an end to differentiating between Russia's aggression in cyberspace, Ukraine, Syria, and other fronts. It signals that more is on the table if the Kremlin does not pull back. Notably, this is the first use of Ukraine-related sanctions authorities to target individuals operating in Russia's economy. Russia's other powerful oligarchs should be very wary of OFAC opening up this designation authority, as it is nearly limitless in its scope to sanction Russian economic operators. The administration deserves credit for this strong action, but needs to be prepared to continue escalating if Russia tries to hit back."

John E. Herbst, director of the Atlantic Council's Eurasia Center.
"This list is very good news and conforms to a now familiar pattern. On balance, the Trump administration has pursued a wiser, stronger policy against Moscow's provocative foreign policy, but not in a consistent fashion.
"This list is a strong one as it is directed against powerful, wealthy people close to President Putin. But its issuance follows the earlier, much-anticipated sanctions list that came out two months ago. That list was a disappointment, and properly criticized.
"This sequence is similar to the administration's handling of the United States' Article 5 commitment to NATO. When President Trump attended the NATO Summit in May, he did not reaffirm the US Article 5 commitment; but he did reaffirm that commitment weeks later.
"This new sanctions list also comes shortly after the controversies surrounding President Trump's 1) congratulating President Putin on his electoral win and 2) inviting him to the White House. The timing underscores once again that, despite Mr. Trump's unexplained affection for his Russian counterpart, his administration's policy is basically sound."
Ashish Kumar Sen is deputy director of communications, editorial, at the Atlantic Council. Follow him on Twitter @AshishSen.