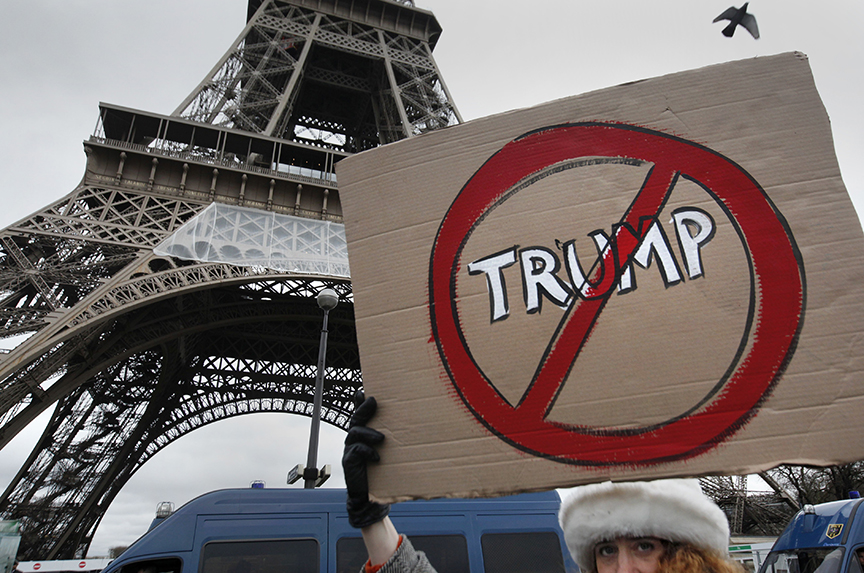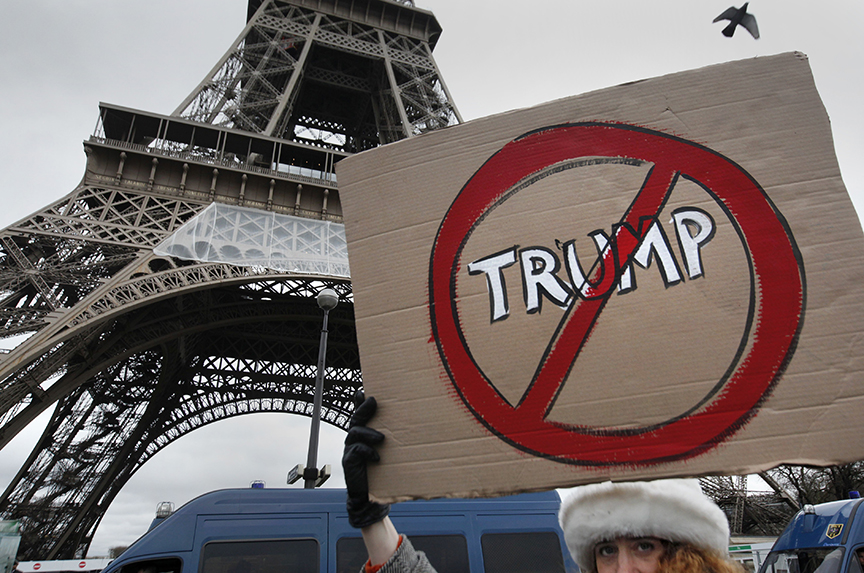 US President Donald J. Trump's decision to take the United States out of a global agreement that seeks to limit the damage caused by climate change is "shortsighted and reckless," a "huge mistake," and cedes US energy leadership to China and Europe, according to Atlantic Council analysts.
"The president's decision to withdraw from Paris is a huge mistake. There is no upside," said Richard Morningstar, founding director and chairman of the Atlantic Council's Global Energy Center.
"This decision will make it more difficult to work with our friends and allies on a whole host of critical foreign policy and national security issues. It will make it more difficult for our companies to work in many countries," he added.
Trump announced his decision at the White House on June 1.

"The United States will withdraw from the Paris Climate Accord, but begin negotiations to re-enter either the Paris accord or an entirely new transaction on terms that are fair to the United States," Trump said. "We're getting out, but we will start to see if we can make a deal that's fair."
The United States is the world's second-largest emitter of greenhouse gases after China. Former President Barack Obama had committed to cutting US emissions by 26 percent to 28 percent from 2005 emissions levels by 2025. Trump's decision undoes the commitment made by Obama.
"The nations that remain in the Paris Agreement will be the nations that reap the benefits in jobs and industries created," Obama said in a statement on June 1. "I believe the United States of America should be at the front of the pack. But even in the absence of American leadership; even as this administration joins a small handful of nations that reject the future; I'm confident that our states, cities, and businesses will step up and do even more to lead the way, and help protect for future generations the one planet we've got."
Morningstar said: "The Trump administration has said that its primary economic interest is in jobs, innovation, and competitiveness. By this action we are ceding leadership on climate and new technologies to China and Europe. While other countries look to solve our climate problems and look towards our new century, we are looking back to the nineteenth century."
David Goldwyn, chairman of the Atlantic Council's Energy Advisory Group, said: "In the future, withdrawal from Paris won't be seen as 'energy dominance,' it will be remembered as unilateral disarmament in the race for energy leadership."
The Paris climate agreement, agreed to by 197 parties in 2015, came into force a year later. So far, 147 parties have ratified the agreement, which commits signatories, including the United States and China, to meet specific emissions-reduction targets with the goal of keeping global temperature increases below two degrees Celsius.
Trump's decision does not immediately remove the United States from the agreement. Article 28 of the accord states that any country that wants to pull out after signing on has to wait four years. The United States cannot formally ask to leave until November of 2019 and withdrawal would take another year.
Anticipating a US withdrawal, China and the European Union stated their intention to accelerate joint efforts to reduce global carbon emissions.
The European Union's (EU) climate commissioner, Miguel Arias Cañete, told the Guardian: "No one should be left behind, but the EU and China have decided to move forward. Our successful cooperation on issues like emissions trading and clean technologies are bearing fruit. Now is the time to further strengthen these ties to keep the wheels turning for ambitious global climate action."
David Koranyi, director of the Atlantic Council's Energy Diplomacy Initiative, said Trump's decision will cause great harm to the United States and the world.
"It is shortsighted and reckless, ignoring scientific, diplomatic, and economic realities, and even public opinion. It does not only endanger the future of the planet, but harms American national security and commercial interests, and threatens its global leadership and competitiveness," Koranyi said.
"This should be a time to ramp up, not ratchet down climate action as the dramatic consequences of anthropogenic climate change are already palpable and cause significant damage to the environment and the economy," he added.
Much of the US business community and international energy companies had urged Trump not to withdraw from the Paris accord.
Apple, Google, Facebook, Microsoft, Intel, Morgan Stanley, and Gap were among the companies that signed a letter, which ran as a full-page ad in several US newspapers, urging Trump to "keep the United States in the Paris Agreement." Energy giants ExxonMobil and ConocoPhillips had also reiterated their support for the accord; Tesla Chief Executive Officer Elon Musk had threatened to withdraw from Trump's business advisory councils if the president decided to exit the deal.
Trump's decision is likely to result in cities and states, such as California, taking on a more active role in setting energy standards. New York City Mayor Bill de Blasio earlier said the city would uphold the deal, even if Trump withdraws from the agreement.
Ashish Kumar Sen is deputy director of communications at the Atlantic Council. You can follow him on Twitter @AshishSen.