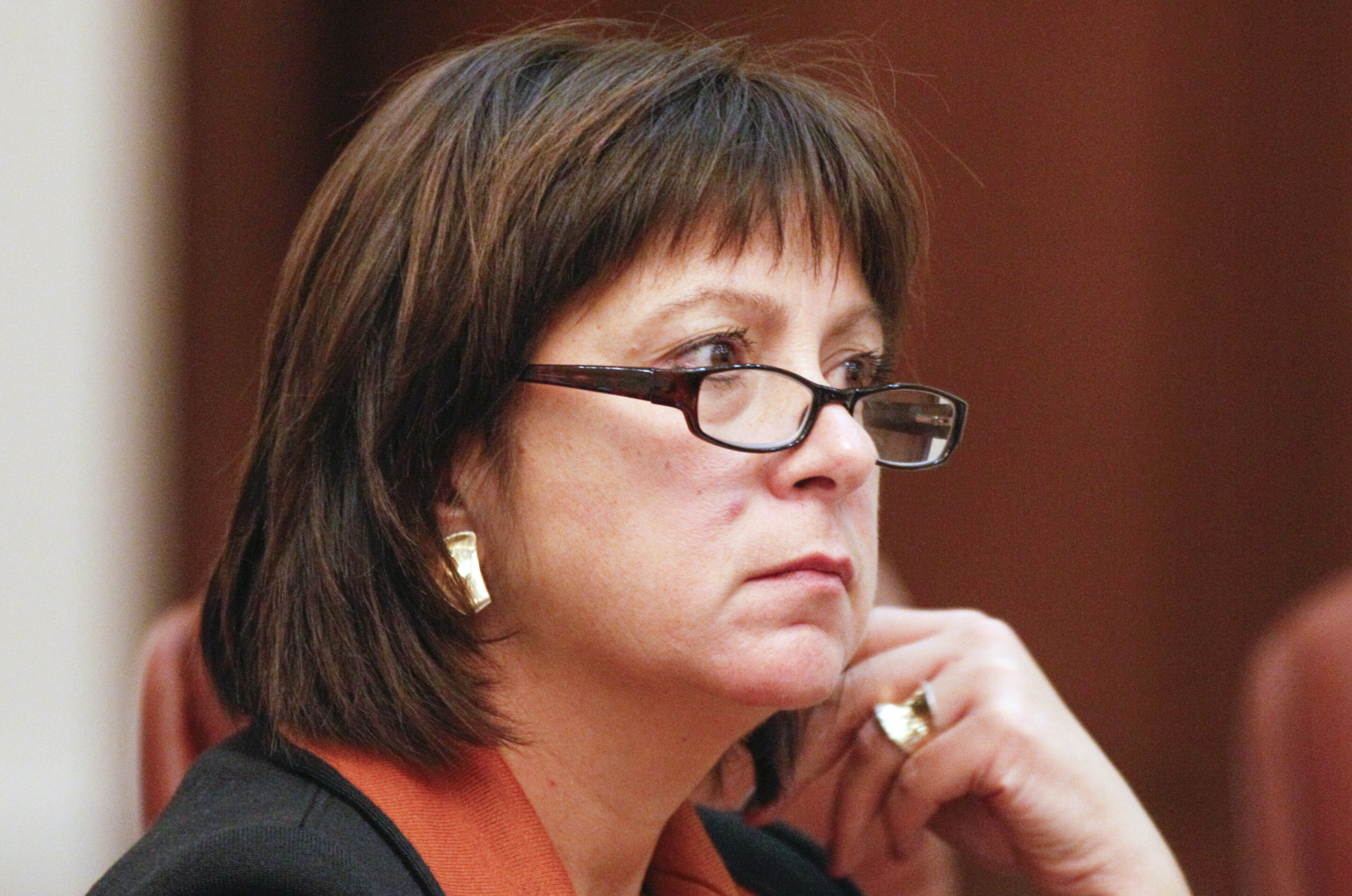 Jaresko: IMF Credits Will Not Help Enough If 'Dribbled Out Over 12 or 15 Months'
Ukraine urgently requires a "front-loaded" financial package from the International Monetary Fund to help its economy recover from the challenges posed by a recession and a war with Russian-backed separatists, according to Ukrainian Finance Minister Natalie Jaresko.
"If this money is dribbled out over 12 or 15 months it will not have the effect of increasing confidence substantially in our banking system. A front-loading of whatever sum is available… is critical to getting us off to a good start," Jaresko said in an Atlantic Council phone briefing on February 3.

Jaresko did not specify a dollar amount needed by Ukraine, but said the aid package should be substantial enough for the government in Kyiv to rebuild confidence in the domestic economy and banking system.
"It does make a difference if it is too small," she said of the aid package.
European Commission President Jean-Claude Juncker was recently reported as saying Ukraine requires $15 billion in financial aid.
The Ukrainian government is negotiating an extended fund facility with the IMF.
"We are committed to the medium term and the extended fund facility both gives us access to additional financial support from the IMF, but it also commits us to a medium-term program," said Jaresko.
"We thought that this would be a very good sign for our partners that we are not, in any way, fooling ourselves as to the complexity of the demands that we are facing," she added.
Jaresko said timing of the aid is important because Ukraine is in a "critical situation."
An existing IMF package is worth $17 billion. So far $4.6 billion has been paid out in two installments. IMF officials have been trying to secure additional assistance for Ukraine, but many foreign donors are unsure of Kyiv's commitment to reforms, especially rooting out corruption.
Jaresko said her government has taken several steps to address these concerns. These include the elimination of intermediaries in state gas deals; the establishment of an anti-corruption bureau, anti-corruption agency, and a new electronic value-added tax (VAT) system; and the appointment of a business ombudsman as part of an effort to tackle corruption.
"Our anti-corruption efforts are critical to the legitimacy of the state, they are critical to the legitimacy of our reform effort, and they are critical to making those structural changes in the economy," said Jaresko.
"The battle has begun. It will take time, but we are making every effort," she added.
The Ukrainian government's current priorities are national defense, which requires financial mobilization, and public legitimacy, said Jaresko.
As part of its financial mobilization effort, the Ukrainian government intends to broaden the tax base by increasing taxes on the wealthy, eliminate loopholes and getting big business to pay its fair share, and shift the shadow economy into the formal economy.
Jaresko said her country faces three major challenges — the war, the recession, and a civil society that is demanding greater legitimacy from its government and state institutions.
The Ukrainian people are paying the greatest cost for the war, she said.
"I don't want … for anyone to think that when we talk about additional financial support packages that the Ukrainian people are in any way trying to shirk their responsibility. In fact, they stand ready to take this responsibility every single day and night," she added.
Meanwhile, US Secretary of State John F. Kerry will travel to Kyiv this week to express US support for Ukraine.
Kerry will meet Ukrainian President Petro Poroshenko, Prime Minister Arseniy Yatsenyuk, Foreign Minister Pavlo Klimkin, and members of Ukraine's parliament.
Kerry said late last month that Russia had "aided and abetted" a new offensive by separatists in eastern Ukraine.
US officials say heavy armory, including tanks, rocket systems, and heavy artillery have been flowing from Russia to the separatists in Ukraine.
Jaresko said the war in Ukraine's industrial east had depressed production by 10 to 15 percent from last year and made the need for reforms all the more urgent.
Noting that seven percent of Ukrainian territory is a war zone, she added, "ninety-three percent of the Ukrainian geographic territory is up and operating and open for business."
Ashish Kumar Sen is an editor with the Atlantic Council.