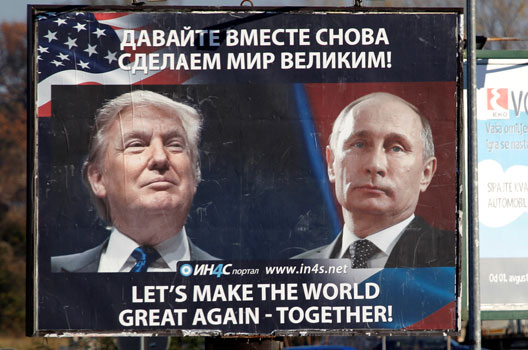 The Trump administration's latest Russia sanctions package is solid and strong. It hits oligarchs tied to Russian President Vladimir Putin and their associated companies, two "golden children" (corrupt and privileged children of the Putin elite), Rosoboroneksport (the Russian arms firm), and selected officials.
While leaving plenty of room for escalation, the new package also avoids dumb moves, like trying to sanction Russian gas exports, which could drive wedges with our European or Asian allies, while simultaneously going after select CEOs.

Perhaps overlooked, the list of sanctions of Putin-tied oligarchs includes Igor Rotenberg, who was not on the weak public "Kremlin Report" (Section 241 CAATSA) released by the US Treasury in January. This suggests that the administration is prepared to draw from the (reportedly) high-quality classified Kremlin Report. If Russia thought the weak unclassified version meant that they were off the hook, or that some fix was in, they now discover their error.
In short, the administration's pros—political appointees and career officials—are on the case. We would be better positioned if the administration enunciated a comprehensive Russia policy, one which the president owned. We don't have that yet, which detracts from the power of today's move.
Still, this is a good, strong move by the administration, demonstrating that Russian aggression will carry costs for them.
Daniel Fried is a distinguished fellow in the Atlantic Council's Future Europe Initiative and Eurasia Center. As the State Department's coordinator for sanctions policy in the Obama administration, he crafted US sanctions against Russia, the largest US sanctions program to date, and negotiated the imposition of similar sanctions by Europe, Canada, Japan, and Australia.