The Trump administration announced last month that it would not be releasing the over $200 million in State Department funds destined for stabilization operations in Syria, which were "frozen" by President Trump earlier in March this year pending comprehensive review. Much has been made of what this move means for the future of U.S. policy in Syria, warranting deeper examination and attention to context. For reasons addressed below, neither Trump's tweet nor headlines asserting that the United States has ended stabilization efforts for Syria paint the full picture.
The funds in question were originally requested by the State Department for in May 2017 for FY 2018. The corresponding Congressional Budget Justification explained that assistance to Syria would help stabilize areas liberated from Islamic State in Iraq and Syria (ISIS), a key component of then-Secretary of State Rex Tillerson's Syria policy. The economic support funding—which would aid in the provision of essential services, civilian security, and local governance, among other things—was intended to act "as a bulwark against extremism and [create] the conditions for the return of displaced populations." Combined with requested funds for demining programs, the total State Department request for Syria stabilization for FY 2018 was $191.5 million.
In response, Congress included language in the FY 2018 Department of State, Foreign Operations, and Related Programs Appropriations Act, introduced in July 2017, providing that a portion of the funds made available to the President for bilateral economic assistance be made available for non-lethal assistance programs in Syria, including those aimed at establishing representative, inclusive, and accountable governance; developing and sustaining civil society; promoting stability and economic development; and countering extremism. The exact amount of funding for these programs was not specified in the legislation.
Divides within Congress halted the progress of many spending bills in 2017, including the State Department's. After a brief government shutdown in January 2018, Congress passed the sweeping Consolidated Appropriations Act, which was signed into law by President Trump on March 23, 2018. The language regarding Syria stabilization made it into the final legislation: the bill provided that no less than $500 million be made available for the Relief and Recovery Fund for assistance for areas liberated from, at risk from, or under the control of, the Islamic State of Iraq and Syria; and Syria specifically would receive unspecified funds for the aforementioned non-lethal assistance programs. The bill clearly stated that the obligation of these funds depended on the establishment of mechanisms for monitoring, oversight, and control.
Around the same time, President Trump reportedly "became aware" of the funds he had signed off on after reading a news report noting that the United States had recently committed the additional $200 million to support stabilization efforts in the country. Chafing at unilateral spending in Syria, not in line with the "America First" approach, Trump subsequently ordered the State Department – now sans Tillerson – to put the spending on hold. Trump had already made cuts to U.S. Syria programs the year prior, ending a CIA-run effort to train and arm anti-Assad rebels in Syria's northwest. With U.S. involvement in Syria now consolidated in the northeast, the U.S. footprint was relatively minimal, including 2,000 troops and a small State Department team on the ground. Nevertheless, President Trump began making calls for a broader withdrawal from Syria.
During this funding "freeze" and Syria policy review period, the Department of State, U.S. Agency for International Development (USAID), and Department of Defense (DoD) were wrapping up the first-ever joint assessment of U.S. stabilization efforts in conflict areas, the Stabilization Assistance Review (SAR). The SAR was initiated the year prior when the agencies recognized the collective confusion surrounding U.S. stabilization operations – 86% of U.S. government experts surveyed for the review were not clear which agencies have lead responsibility for different elements of stabilization.
Published in June of this year, the SAR calls for the clear division of labor and responsibilities in the joint efforts of State, USAID, and DoD, and outlines ways that the agencies can coordinate efforts to more effectively leverage foreign assistance to stabilize conflict-affected areas. While stressing the lack of appetite for large-scale reconstruction, the SAR emphasizes the strong national security and economic interests in reducing levels of violence and consolidating security gains in areas liberated from ISIS through stabilization operations.
Crucially, the SAR recommended that the U.S. government should situate State as the overall lead federal agency for U.S. stabilization efforts, with USAID as lead implementing agency, and DoD as a supporting element. In this light, Trump's decision this month to end State funding for stabilization appears worrisome to those interested in safeguarding gains against ISIS. However, State is not the only U.S. source of funding for stabilization.
Despite being credited with a supporting role by the SAR, the most salient actor poised to undertake stabilization operations is DoD. In addition to the military's doctrinal requirement to stabilize territory that it holds, it is also motivated and well equipped to do so. A DoD-funded RAND study found that despite a reorientation away from stabilization activities since 2010, the U.S. military is well-staffed to conduct stability operations. The study cites a joint force of over 1.2 million active duty and 800,000 in reserve; a force which, in addition to assisting with security provision, has over 60,000 engineers to restore essential infrastructure and clear explosive ordnance, some 9,000 Civil Affairs personnel to work with local authorities to improve governance, 90,000 military police to help establish public order, and 7,500 judge advocates general to help establish civilian rule of law. This is much larger than the workforces of USAID and State, even before recent cuts to their funding.
In addition to being well-staffed, DoD has a massive budget to work with in Syria. The same 2018 Consolidated Appropriations Act that granted $500 million to relief and recovery in Syria allocated $1.769 billion for DoD's Counter-ISIS Train and Equip Fund (CTEF), whose broad mandate includes providing infrastructure repair and renovation in addition to offering support and services to those participating in "activities to counter [ISIS]." For those not convinced that this support includes stabilization efforts, the 2019 National Defense Authorization Act (NDAA) passed earlier this month explicitly demands that DoD submit to Congress a report assessing that "demonstrable progress was made… to stabilize areas in Syria formerly held by [ISIS]."
DoD-led stability operations are not going away any time soon, especially in northeast Syria, where the Trump administration has doubled down on ensuring the lasting defeat of ISIS. Since Trump's remarks earlier this year about getting out of Syria "very soon," DoD has endeavored to demonstrate to President Trump that ISIS remains a threat and is "well positioned" to rebuild if the United States withdraws, indicating in the Inspector General's most recent report that ISIS still commands up to 30,000 fighters in Syria and Iraq. This effort appears to have had an impact: the Executive Office of the President's Office of Management and Budget released a Statement of Administration Policy (SAP) this month strongly objecting to Congress' proposed $406 million reductions to the CTEF in the FY 2019 Defense Appropriations Act, which recently passed the House. The SAP noted that the reduction would degrade DoD's ability to "stabilize a post-ISIS Syria and prevent an ISIS reemergence."
Further demonstrating DoD's burgeoning role in these efforts, DoD recently asked Congress to grant the department small-scale stabilization ability, as it currently lacks a global authority to conduct stabilization activities unilaterally. If DoD's FY 2019 legislative proposal were enacted, DoD would establish a Defense Support to Stabilization program, with a $25 million FY 2019 budget, and set up a program office at the Defense Security Cooperation Agency. This request was made before the administration's decision to end funding to State for stability operations.
Stabilization efforts are direly needed to safeguard gains against ISIS in Syria's northeast, a stated national security priority for the Trump administration. Acknowledging this, policymakers can amend the FY 2019 Defense Appropriations Act to include stronger language about stabilization priorities within CTEF programs and consider DoD's request for global authority to undertake stability operations on its own. DoD can embrace its greater role in stabilization efforts, starting by rolling back statements about eliminating the Army's Peacekeeping and Stability Operations Institute and increasing military capacity to provide this assistance. U.S.-led stabilization programs in northeast Syria are not ending, and neither should policy recommendations and plans for how best to achieve U.S. interests through them.
Emily Burchfield is the Assistant Director at the Atlantic Council's Rafik Hariri Center for the Middle East.
This article originally appeared on RealClearDefense. You can find the original here. For important news about the war in Syria, you can sign up to the RealClearDefense newsletter.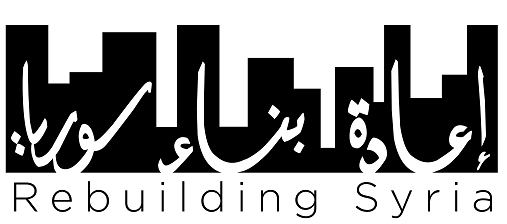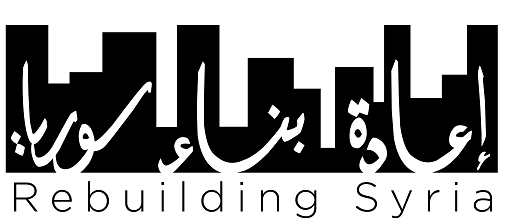 Rebuilding Syria is Rafik Hariri Center's two-year project to present a development strategy for Syria focused on the interplay between economics, governance, and political legitimacy. The project convenes local and international experts and stakeholders to devise development policies that fit Syria's complex context, engages with policymakers, and produces expert analysis that emphasizes long-term, locally-driven political and economic sustainability.