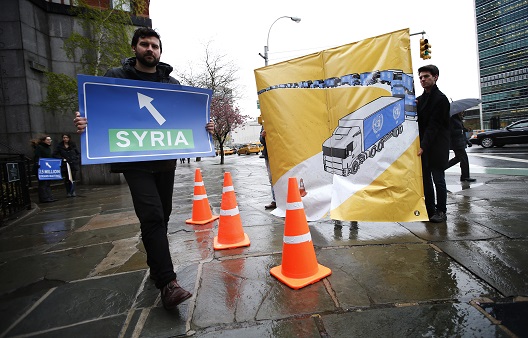 In his recent testimony to the House Foreign Affairs Committee, former United States Ambassador to Syria, Robert Ford, called on Congress and the US administration to consider cutting assistance to United Nations humanitarian aid programs in Syria. He followed up with an op-ed in The Hill explaining his controversial stance: for years the Assad government has impeded or entirely blocked aid to opposition-held areas, effectively causing the US government, through the UN, to subsidize the Syrian government with one-sided humanitarian aid. This legitimizes and enriches the very apparatus responsible for the genesis of the conflict in Syria and the prolonged suffering of millions. Ambassador Ford is not alone in his call for a re-evaluation of the current US approach to aid in Syria: a recent report from Faysal Itani, Senior Fellow at the Atlantic Council's Rafik Hariri Center for the Middle East, and Tobias Schneider, an independent international security analyst, suggests a de-centralized strategy that relies on established local partners in non-regime areas, thus bypassing the Assad regime and the ramifications of US entanglement.

Those currently benefiting from the status quo in Syria—which was most recently reported to have killed more than 470,000 people and displaced over eleven million more, before people simply stopped counting—find their position threatened by the idea of the United States withdrawing support from UN programs in Syria. In a recent article responding to Ambassador Ford's statements, self-described "Syrian expert" Kahina Souria claimed that cutting UN humanitarian aid to Syria would be detrimental to US interests, as it would "cut the aid currently going to opposition-controlled areas, which will hurt millions of civilians," and cause the United States to "lose the small but not insignificant leverage it has on Al-Assad."
Let's unpack this statement. The notion that "millions" of civilians in opposition-held areas currently receive UN aid and would thus be harmed by Ambassador Ford's proposal is negated by the UN's own statements. In late December 2017, the Special Advisor to the UN Special Envoy told reporters that for months UN aid reached only 10 or maximum 20 percent of people in besieged areas, and in December aid reached "not a single soul." This decline has persisted in 2018: so far, the UN has reached in total only 7,200 people in besieged areas, through a single small convoy earlier this month.
On February 28, the Under-Secretary General for Humanitarian Affairs and Emergency Relief Coordinator, reported to the UN Security Council that the main reason for the reduction in the number of aid convoys is the "consistent refusal by the Government of Syria to give the necessary approvals and facilitation letters to support delivery." Indeed, according to a recent report by analyst Emma Beals, approval was granted for only around 25 percent of requested UN convoys to besieged and hard-to-reach areas in all of 2017. And when convoys were approved, tons of items—typically medical supplies—were often removed, with only one untouched convoy from fifty-five allowed in 2017. Given these abuses, it is hard to argue that the United States' contribution to UN aid in Syria has resulted in any significant leverage over Assad.
The Syrian government's systematic manipulation of UN aid to achieve its political goals has long drawn complaints from the international humanitarian community. In September 2016, seventy-three Syrian NGOs suspended cooperation with the UN in protest of the Assad regime's influence over aid. In March 2017, the NGO Physicians for Human Rights published a report on the Assad regime's denial of UN aid deliveries, including a recommendation that the UN carry out cross-line humanitarian aid deliveries with notification to the government but without request for approval of the delivery or its contents, and report publicly on attempts by the regime and its allies to block or tamper with convoys. Concern has been expressed within the UN itself, as well: according to recent IRIN findings, the UN reportedly considered proposed reforms to address the problem of regime manipulation of aid that were based on key recommendations of a 2017 internal review, but ended up failing to act on them.
While the United Nations works with governments to deliver aid by any means necessary, regardless of the long-term political ramifications, it is not the mandate of the United States to buy in to a system that rewards a regime responsible for the slaughter of its civilians and the continuous destruction of its own infrastructure. As US assistance in Syria transitions its focus from emergency humanitarian response to stabilization and reconstruction, sidestepping the regime will be even more critical. The US cannot afford, fiscally or strategically, to rebuild "Assad's" Syria. Policymakers in Washington have begun to grapple with this reality: bipartisan legislation was recently introduced in the House to limit US assistance for areas of Syria controlled by the Government of Syria or associated forces.
If the bill is passed, US funds allocated for assistance to Syria would only be available to areas under regime control if the President of the United States submits a certification determining that the Syrian government has ceased attacks on civilians and taken verifiable steps to release political prisoners, allowed for international investigation into war crimes, removed senior officials complicit in war crimes and human rights abuses, and organized free and fair elections, among other reforms. The bill stipulates that this limitation would include assistance to multilateral institutions and international governmental organizations such as the UN. Thus, if adopted, this legislation would break from the current US policy of indirectly enriching and legitimizing the Assad regime through UN-distributed aid.
While US assistance to regime-controlled areas would be limited, the United States could continue to deliver humanitarian aid and stabilization assistance through USAID and partner organizations in areas held by the opposition and Kurdish-led forces, as it is currently doing in Raqqa. By adopting a ground-up strategy for aid to Syria that works with established local partners rather than the Assad regime and its proxies, the United States can move towards a policy that achieves the goals of assistance to Syria—namely decreasing drivers of radicalization and emigration, which are fueling instability in the region—without working with the government responsible for the country's collapse.
Emily Burchfield is a program assistant at the Atlantic Council's Rafik Hariri Center for the Middle East.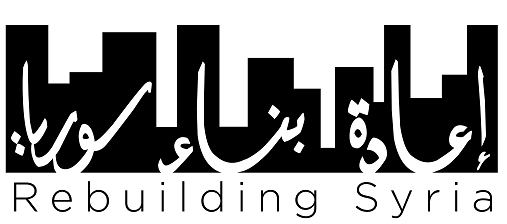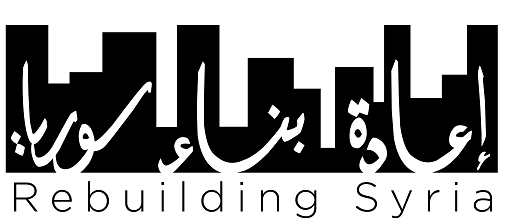 Rebuilding Syria is Rafik Hariri Center's two-year project to present a development strategy for Syria focused on the interplay between economics, governance, and political legitimacy. The project convenes local and international experts and stakeholders to devise development policies that fit Syria's complex context, engages with policymakers, and produces expert analysis that emphasizes long-term, locally-driven political and economic sustainability.