It's Easter Monday in Kyiv, a holiday, and no one is working except Denis Gursky. The affable Mariupol native has an anxiety-inducing to-do list, but you wouldn't know it from his easy laugh and wide smile.
We meet at Gursky's stunning new 500-square meter co-working space in Kyiv's tallest commercial building to discuss Ukraine's unique start-up potential.
"We want to export products, not people," Gursky says.
Ukraine has a major problem. It's hemorrhaging its most talented workforce. Seven percent of the country's workers are abroad, which worries economists, experts, and the government. Ukrainians can easily make four times more in neighboring Poland, where the language is similar and the physical distance is nothing.
Gursky admits that most of his Ukrainian friends and classmates live abroad, in New York, Washington, and Silicon Valley, and he too lived in Washington for a time. Yet he remains bullish on Ukraine.
The thirty-three-year old founder of the NGO SocialBoost says that there's no other place where he could go from a street activist who organized hackathons to an adviser to the prime minister in two short years.
Even as his Ukrainian friends make their lives abroad, he asks them with a straight face, "Don't you have FOMO [fear of missing out]?"
During the 2013-2014 Euromaidan protests, he and four friends developed an online platform for open government data to be published and stored that was used by other programmers who developed an app that enabled protesters to let their relatives know they were OK using a smart phone; relatives could see their location on a map.
After the revolution, Ukraine aimed to embrace open data reform. The country has extraordinary technical talent, but the tech-savvy reformers couldn't explain the details to the older generation, so Gursky got a phone call in 2015 asking him to brief the Cabinet of Ministers. Former Prime Minister Arseniy Yatsenyuk then appointed him to help the ministries open their data. Ukraine now has 330 open, machine-readable registries—including government budgets, national laws and drafts, company registers, and procurement—that give journalists and anti-corruption activists amble fodder for investigations, and theoretically improve governance.
Ukraine now ranks as simultaneously one of the most open and most corrupt countries in the world. As my Atlantic Council colleague Anders Åslund likes to say, Ukraine cannot remain so open and transparent and yet so corrupt. Something has to give. The hope is that Ukraine's extreme transparency will prevail, and Gursky shares this hope.
In 2016, he started SocialBoost, an ambitious NGO that connects the biggest IT companies, the smartest computer geeks, and government bodies to solve national problems and create new breakthroughs that will ripple throughout Ukraine's moribund economy. It supports big and open-data startups and helps cities set up websites that enable normal people to direct where state resources should go. In addition, Gursky just opened a physical office called the 1991 Civic Tech Center supported by the Omidyar Network where young entrepreneurs can work, hold meetings, network, and learn from each other and other experts.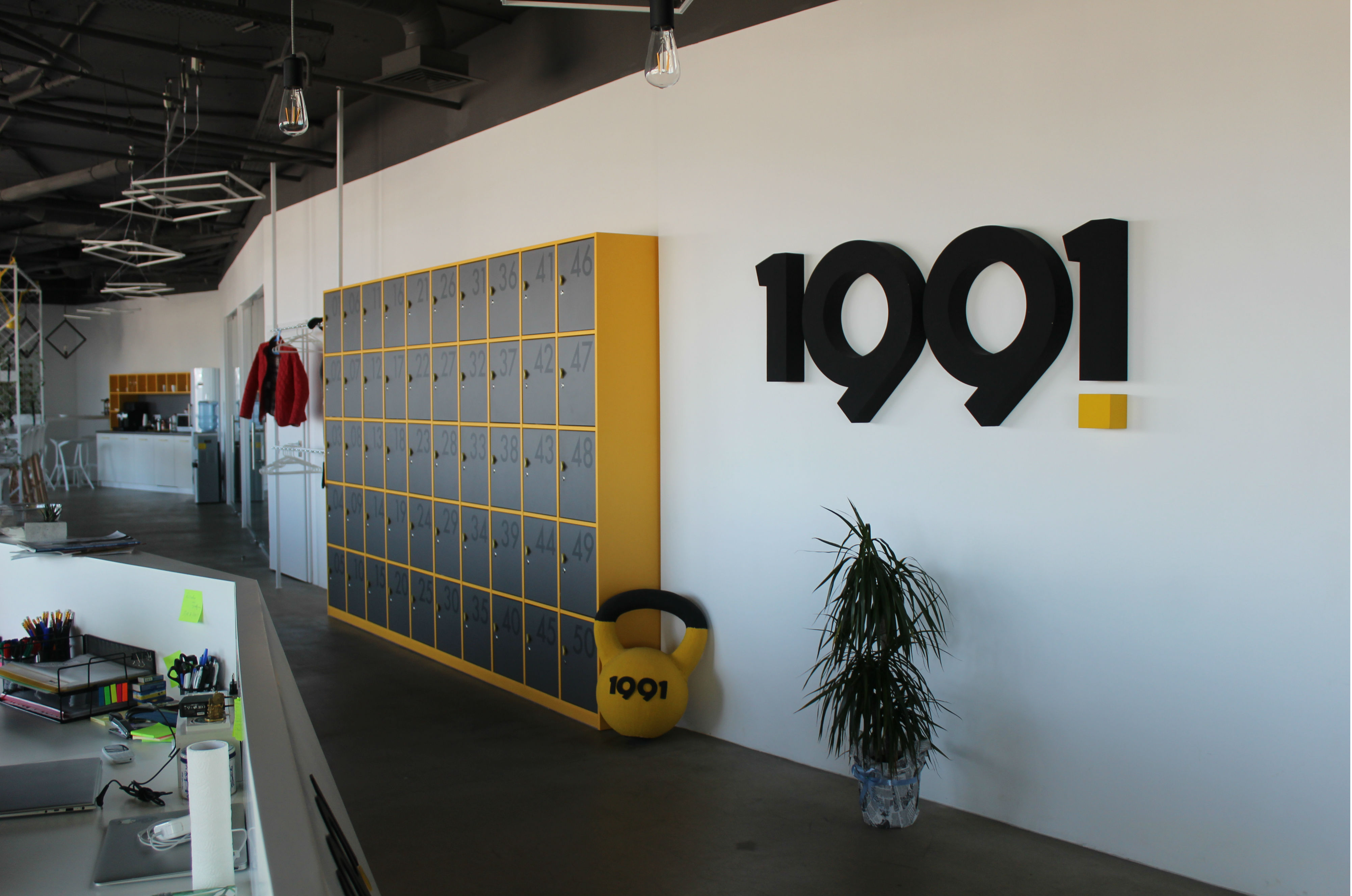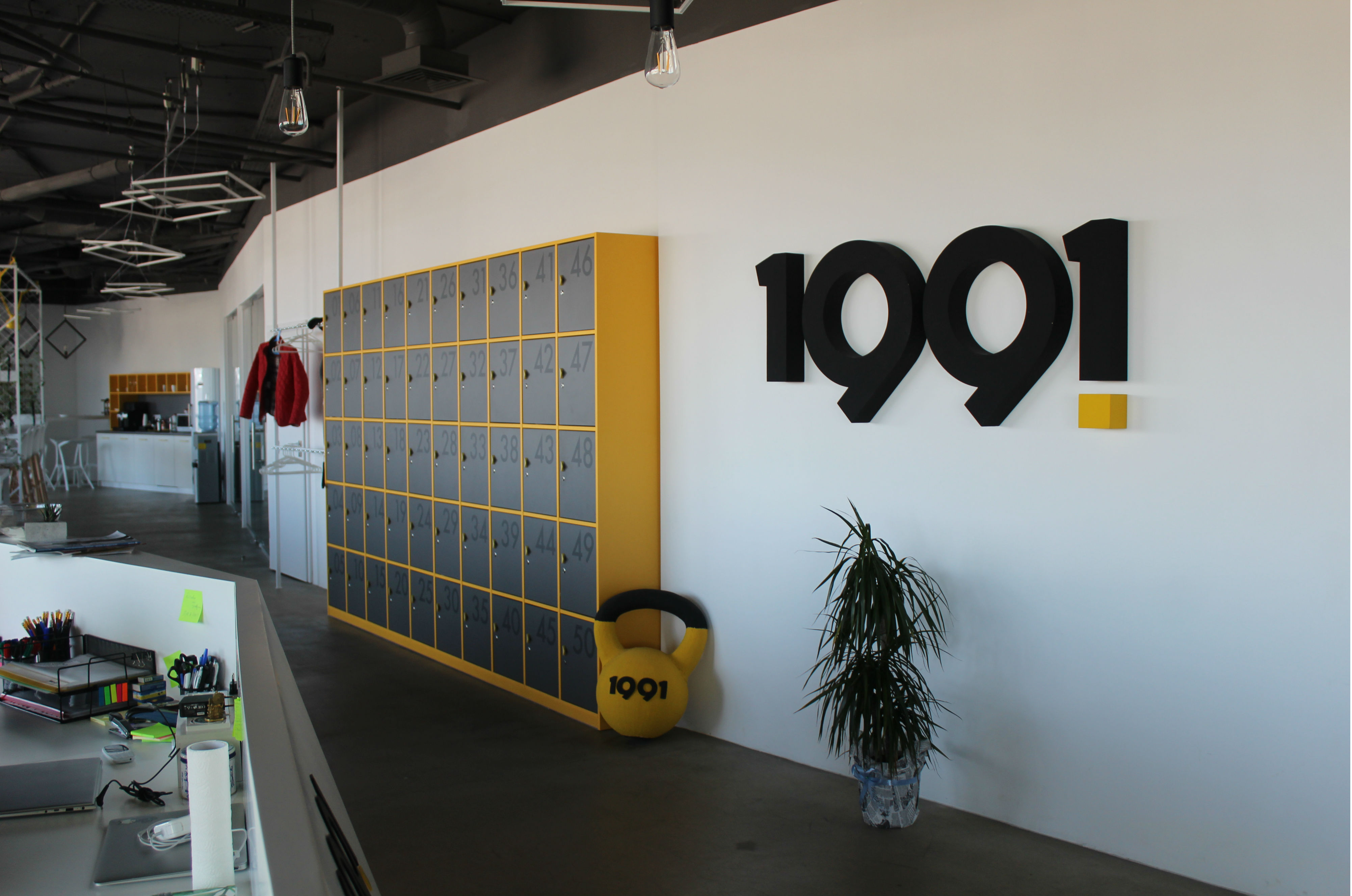 The 1991 Civic Tech Center in Kyiv, Ukraine. Credit: Melinda Haring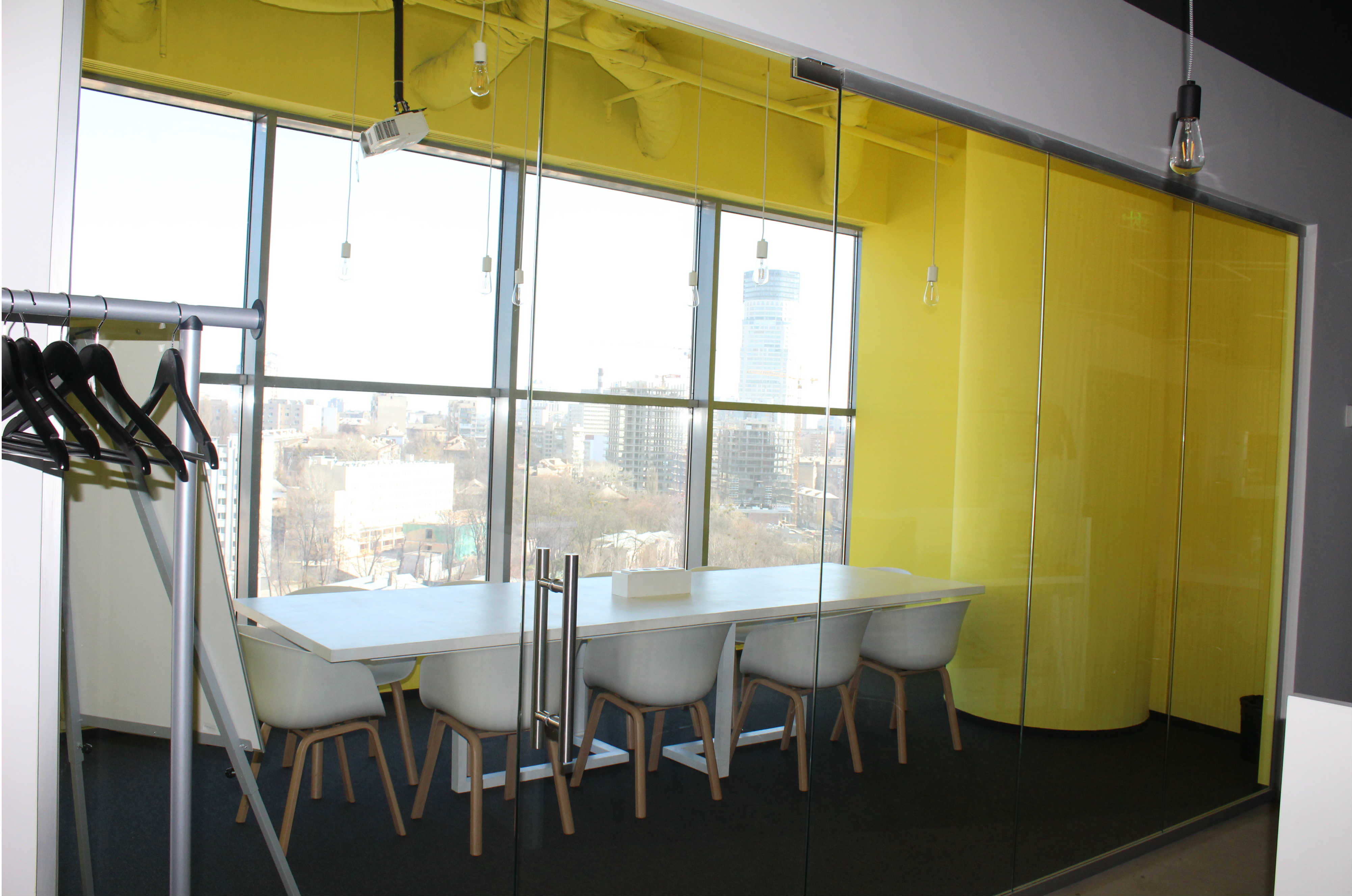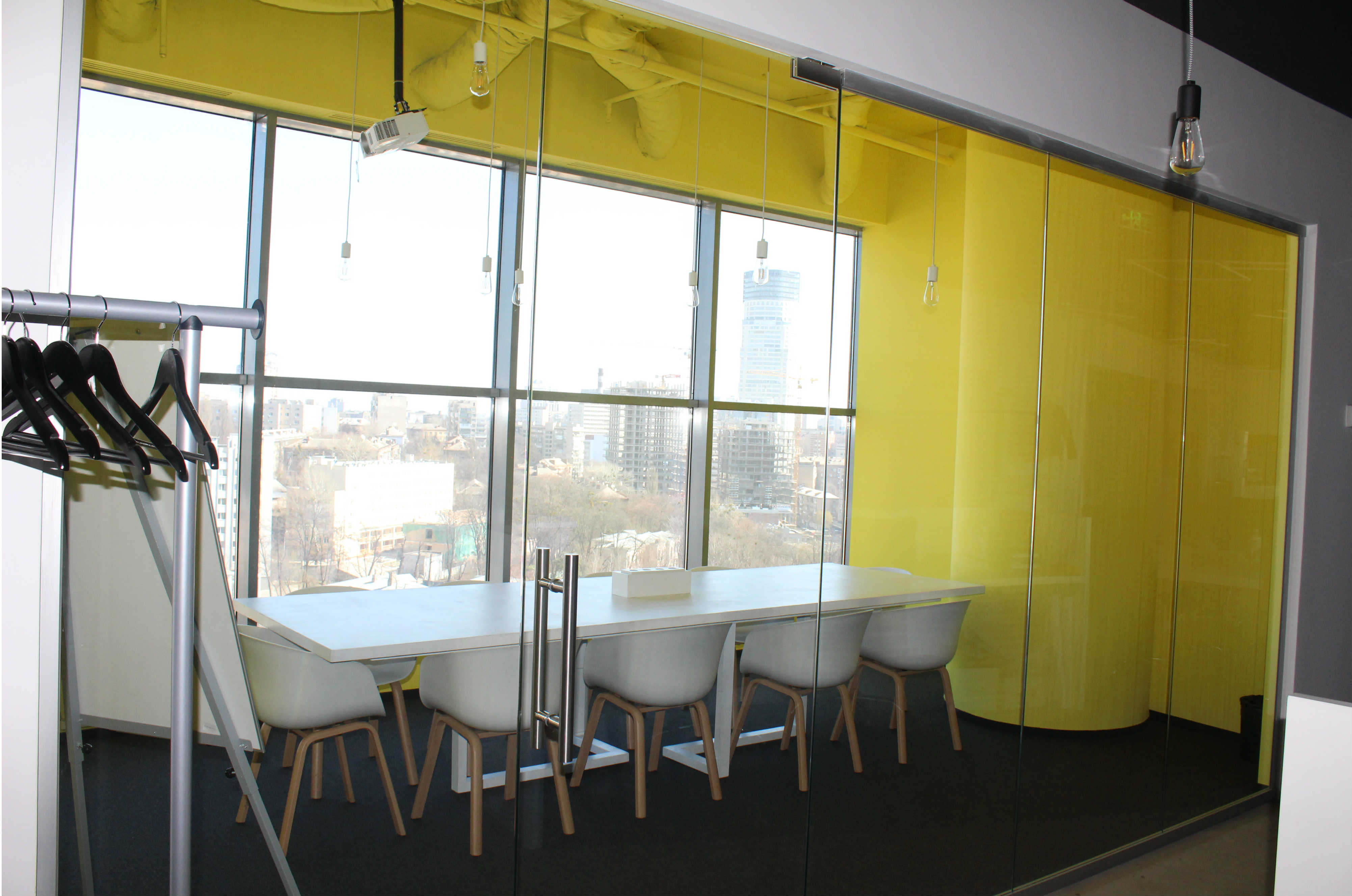 One of the 1991 Civic Tech Center's conference rooms in Kyiv, Ukraine. Credit: Melinda Haring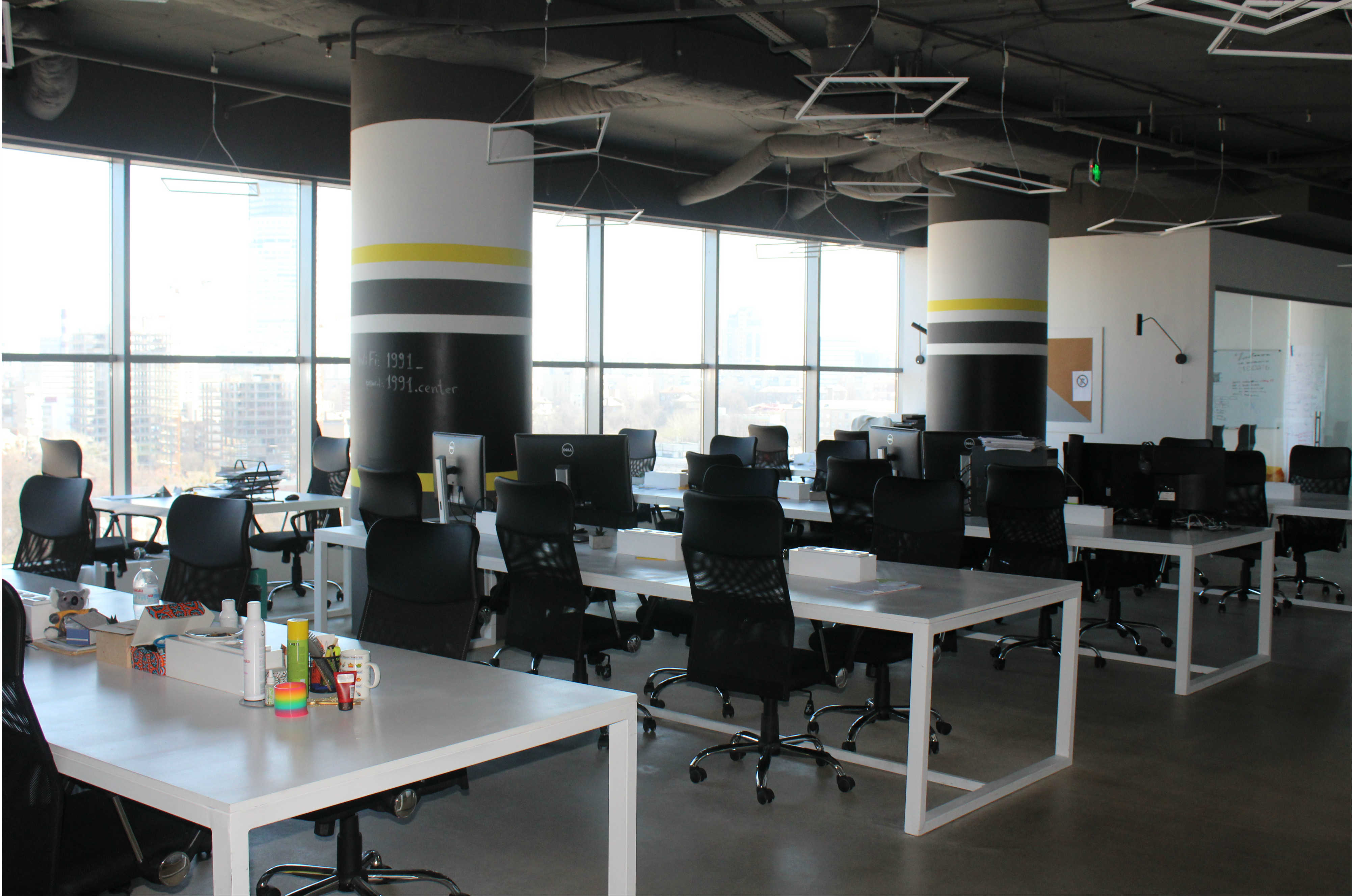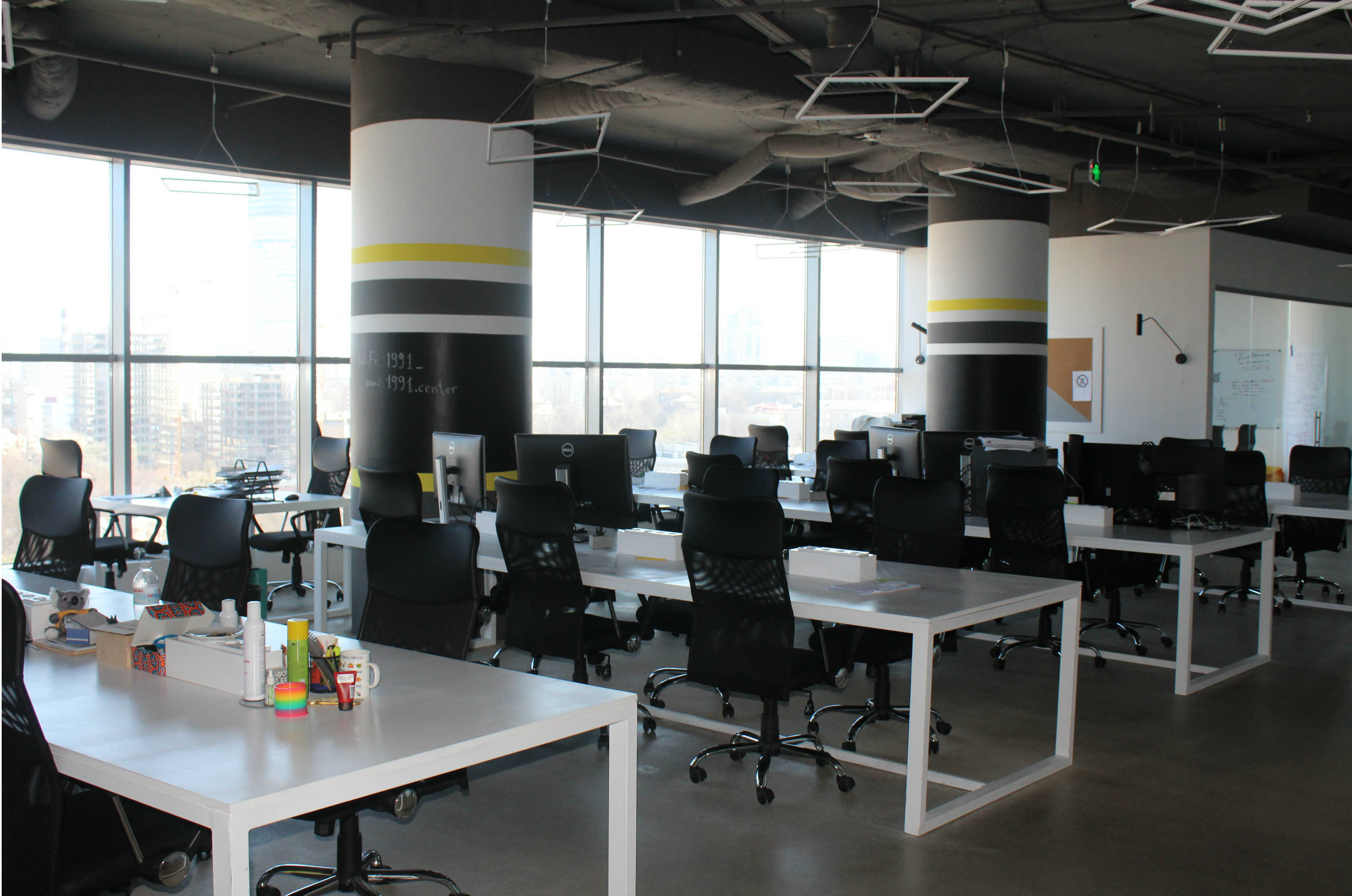 Co-working space at the 1991 Civic Tech Center in Kyiv, Ukraine. Credit: Melinda Haring
With initial seed capital of $50,000 from the Western NIS Enterprise Fund, Gursky and his team launched the 1991 Open Data Incubator that has nurtured fifty-two startups that have since raised over $800,000. From drones that monitor crop yields to a centralized website that keeps track of court decisions and a platform that sends alerts to smart phones when a person enters a dangerous section of the city, SocialBoost is incubating projects that are bettering ordinary life, and may have commercial viability.
One of the startups, Navizor, allows drivers to report potholes on their mobile phones; it has more than 100,000 users. The data goes directly to Ukravtodor, the State Automobile Roads Agency of Ukraine, although Gursky admitted that the Ukravtodor hasn't become any more responsive despite the feedback loop.
As Ukraine embraces the process of decentralization, moving away from the Soviet system of central planning to local control, participatory budgeting has become faddish. SocialBoost has developed the IT system that sixty-three cities in Ukraine use for the participatory budgeting process that enables citizens to tell their local representatives where they want their tax monies to go. Most US cities are only beginning to contemplate participatory budgeting, but in Ukraine, more than two million people have logged on, and in Lviv, half the active voters have taken part.
Gursky says there's no equivalent in the West. He presented Ukraine's embrace of participatory budgeting at a Smart City Expo World Congress in Barcelona and people were shocked by the levels of activism.
Of course, it wasn't always this way. Before the Euromaidan, tech entrepreneurs with a desire to improve government had no entrée. That all changed after the street protests that shook Ukraine in 2013-2014. "Everything was broken. You [could] get access to anyone," Gursky says.
After Gursky became an adviser to then-Prime Minister Arseniy Yatsenyuk, he joined Prime Minister Volodymyr Groisman's Innovation Council of Ukraine, where he is easily the youngest member. The committee has already spent six months developing legislation to support startups, including ones that focus on tax legislation, a soft landing program, and visa support.
"Central and Eastern Europe want their tech sector to follow Ukraine's models—where the tech sector and government work together," he says.
Gursky insists that there's real opportunity in Ukraine, in spite of the poor business climate, endemic corruption, bought-and-paid-for courts, and mountains of regulation and red tape that remain in place.
"Despite the fact that there's corruption…some things really changed after the revolution," Gursky says. "Ukraine is open for business. Not in a conventional way."
Gursky is now working with state-owned behemoths, including the railways and the postal service, to establish startups within them.
Even if he is too optimistic about the potential that open data may bring to Ukraine, it's impossible not to like him and admire his passion.
"I never expected a street activist like me could build such a big NGO that fast," he says.
Melinda Haring is the editor of the UkraineAlert blog at the Atlantic Council. She tweets @melindaharing.