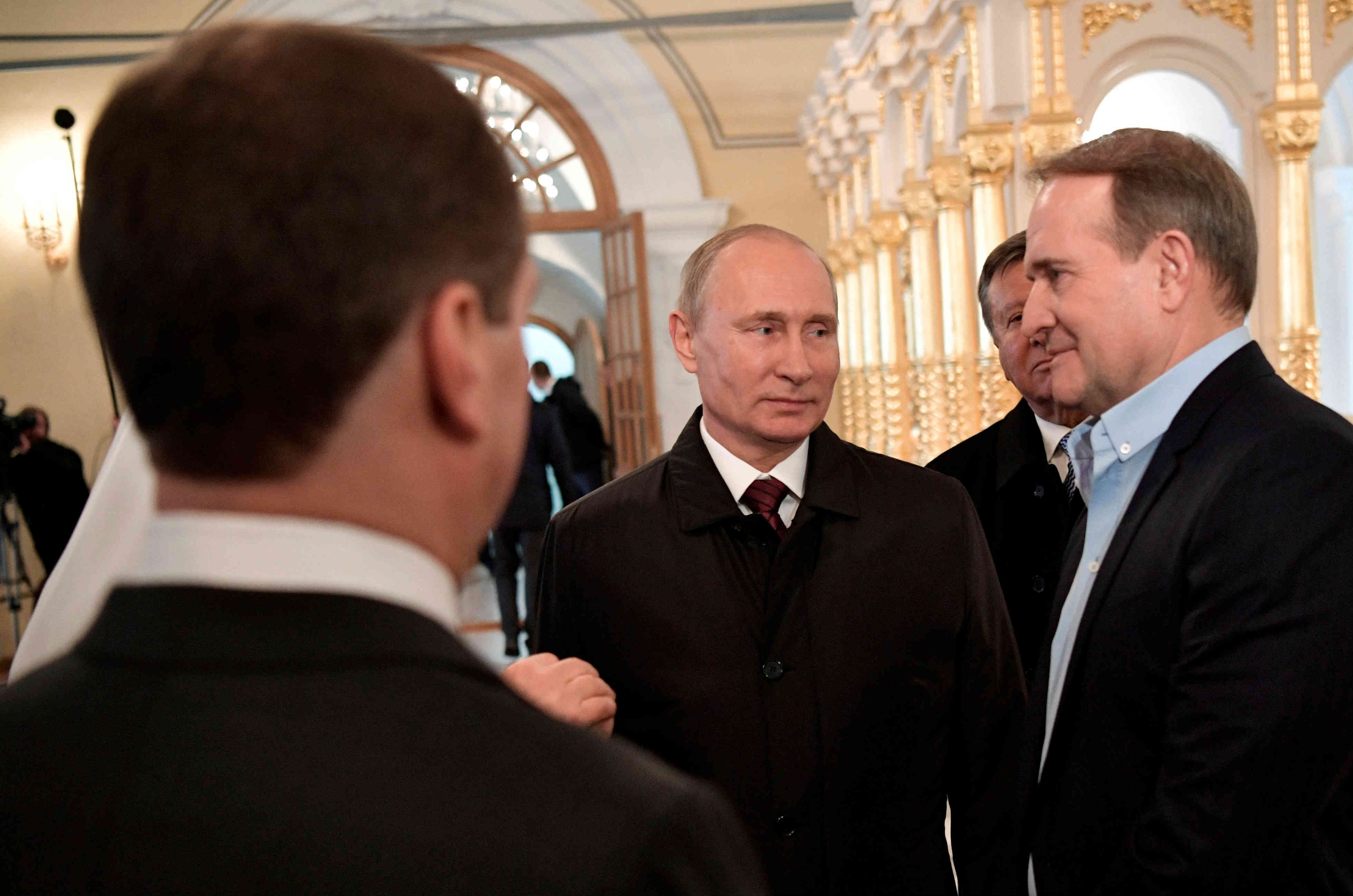 As Ukraine's 2019 elections approach, Moscow's interests have come into greater focus. Despite the pro-European momentum delivered by the 2014 Euromaidan Revolution, parties more closely aligned with Moscow's interests may see a more realistic path to power than is widely assumed.
No one presidential candidate enjoys overwhelming support. There exists an enormous middle ground, tinged with dissatisfaction with elected officials, economic anxiety, and war-weariness. Should the presidential runoff pit an establishment, nominally pro-Western politician against a candidate of the political opposition, those who supported candidates who were eliminated in the first round may find resonance in a message of normalization of relations with Russia, an end to violence in the Donbas, and economic populism espoused by the inheritors of Yanukovych's Party of Regions.
The Opposition Bloc and Za Zhyttia parties want to normalize relations with Russia and end the war in the Donbas by non-military means. Together they enjoy 12.2 percent. The Boyko faction of the Opposition Bloc and Rabinovich's Za Zhyttia party recently announced that they will create a united electoral platform. Vast media support, fragmentation of the pro-Western camp, and dissatisfaction with the status quo means a united candidate could have a real shot at the second round. This is despite the fact that Ukraine's electorate has shrunk by 16 percent percent with the loss of regions which have been traditional opposition strongholds.
Earlier this year, Viktor Medvedchuk, who leads one of the main Opposition Bloc factions, also joined Vadim Rabinovich's Za Zhyttia party. Za Zhyttia says it will focus on unconditional peace and a Switzerland-style neutrality for Ukraine. Medvedchuk's impact on the opposition-at-large is likely to be bolstered by his strong media holdings, which reportedly include 112, Zik, and NewsOne, but he's also regarded by many Ukrainians as a politically toxic figure who doesn't have the country's interests in mind. Notably, the powerful wing of the Opposition Bloc led by Rinat Akhmetov, Ukraine's wealthiest oligarch, has not joined the consolidated Opposition Bloc. It remains to be seen how, or if, his considerable resources will be deployed for next year's elections.
Attempts at misinforming the electorate should also be expected. The attitude toward the European Union varies considerably across the country, and on NATO, neutral or negative feelings outweigh positive opinions, with support for Euroatlantic integration dropping sharply in the south and in the east over the last year. The ambivalence toward western institutions could lend some support to the "Swiss" model for Ukraine that has been envisioned by Rabinovich and others in the pro-Russia camp.
Neutrality remains a resonant idea in Ukraine, with the share of its supporters growing from 23 percent in 2015 to 35 percent in 2018. Despite the fact that support of NATO at 41-42 percent is unprecedented in Ukraine's history, the large number of its opponents and those who are neutral may reflect a failure of Kyiv's leadership to capitalize on changing sentiments post-Maidan and represents a soft power victory for Moscow.
It's undoubtedly true that Ukrainians opinions of Russia have deteriorated considerably since pre-Maidan days, but 48 percent still have a "positive" or "very positive" opinion of Russia. This figure is rising and outweighs "negative" or "very negative" sentiments, which hold 32 percent support across Ukraine. Conventional wisdom may suggest this opinion is limited to the south and east, but in fact 47 percent of central Ukrainians hold generally positive feelings toward Russia.
War in the Donbas is the most important issue facing Ukraine in the 2019 elections. President Poroshenko, or any other candidate, has few good options for the Donbas. Both military escalation or perceived capitulation to Moscow carry political consequences, while the status quo also provides little to rally behind politically.
Ukrainians are widely pessimistic about their future, and such sentiments are strongest in country's south and east. A national poll reveals that the eight most pessimistic cities are in the east and south, and that economic factors are the most important voting issue for these region as well. There is also notably a high correlation between these cities and higher levels of support for the Eurasian Economic Union. Normalizing relations with Russia may be packaged to voters as a path toward regional economic revitalization. It's important to note that the proportion of undecided voters is noticeably higher in the south and east.
Dissatisfaction with political leaders is widespread. Not a single major politician or presidential candidate received over 28 percent "positive" rating, and their "negative" or "antiratings" are high. They ranged from 68 percent negative for Yulia Tymoshenko, to 75 percent negative for Prime Minister Volodymyr Groisman, and 79 percent negative for President Petro Poroshenko. These "antiratings" may become a handicap for pro-Western candidates in the run-off.
Even if Moscow's preferred candidates cannot win the presidential race, it will seek to influence the parliamentary elections. As its surrogates, with wide media reach, are given positions within the Rada, Moscow will continue to be able to shape some Ukrainian policy. Meanwhile, the war in Donbas sputters onward, and despite Moscow's involvement, some blame not only Russia but the Ukrainian political class too, threatening not only the incumbency, but the pro-Western movement writ large.
Much like in 2010, the pendulum may shift back toward more Kremlin-friendly parties. The growing economic relationship with the European Union has not benefited all Ukrainians equally. Reestablishing economic relations with Russia would undoubtedly ease economic anxiety, particularly in the south and east. An argument along this front may convince voters who still self-identify as patriotic Ukrainians, or may have yet to declare their support publicly. If a nominally pro-western politician is up against a candidate representing an "alternative Ukraine" in the run off, a pro-Russian candidate may very well glide to victory, buoyed by the large numbers of still undecided voters.
Markian Kuzmowycz is a visiting fellow at the New Europe Center in Kyiv, Ukraine. The views and opinions expressed in this paper are those of the author and do not necessarily reflect the position of the New Europe Center.