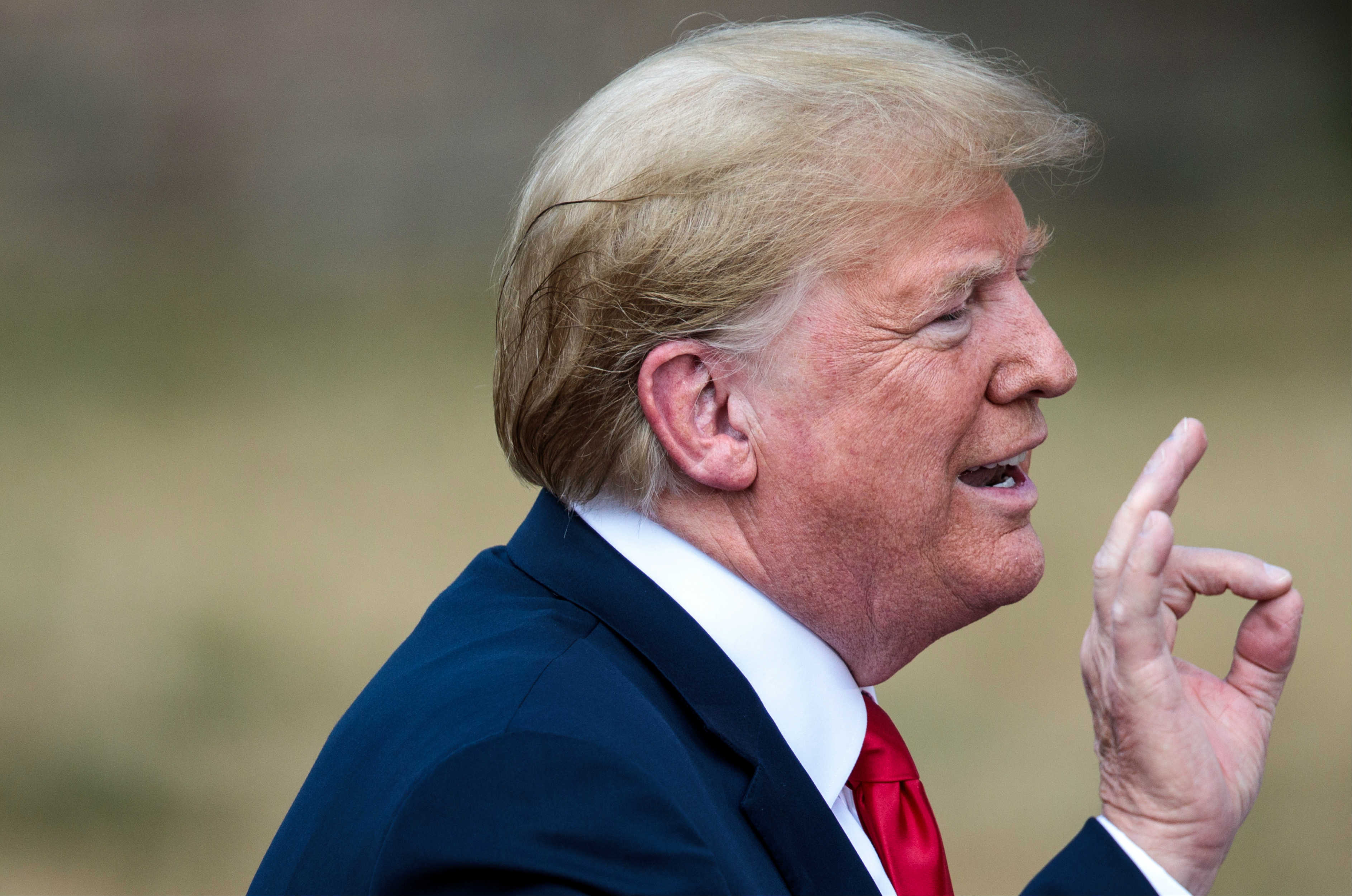 On July 16, a historic summit between Presidents Donald Trump and Vladimir Putin will take place in Helsinki.
Many have speculated as to what the Master of the Deal will offer the Russian strongman. No one knows. Kyiv is legitimately worried that Trump will give away Crimea, Ukraine's Black Sea peninsula, that Russia illegally annexed in 2014.
Trump set off speculation that Crimea may be up for grabs at the Helsinki meeting after he told reporters on June 29 that "we are going to have to see" if Crimea should be part of Russia. This was only days after he reportedly told world leaders that "Crimea is Russia because everyone there speaks Russian." During a 2016 election rally, Trump stated that "Putin would not invade Ukraine" despite the fact that Crimea and part of eastern Ukraine have been occupied by regular Russian forces since 2014.
One of the arguments Putin is likely to make is that Crimea has historically been part of Russia. Let's check the facts. Crimea was transferred to Ukraine in 1954 when it was a part of the USSR. Sixty years later in February 2014 it was annexed by Russian military forces. Russian authorities organized a bogus "referendum" in March 2014 which began the process of incorporating it into the Russian Federation. Only a few countries recognized the "referendum," and they don't have sterling human rights records; the list includes Venezuela, Cuba, North Korea, and Afghanistan. The Obama administration immediately slapped sanctions on Russia after the referendum.
Meanwhile, US policy on Crimea has been loud and consistent: Crimea is part of Ukraine and sanctions won't be lifted until Russia leaves.
As president, Trump does have the authority to recognize Crimea as a part of Russia. But there will be serious consequences if he does. I see at least five.
First, accepting Russian control of the peninsula will send a direct message that US promises mean very little. In 1994, the United States, Britain, and Russia pledged to respect Ukraine's territorial integrity in the Budapest Memorandum in exchange for Ukraine giving up its nuclear weapons. By annexing Crimea and invading the Donbas, the Kremlin violated a number of international agreements and treaties including Budapest Memorandum. There were no serious consequences.
If Trump recognizes Crimea as Putin's, there's no way that Iran and North Korea would ever give up their nuclear capabilities or trust anything the US might offer.
Second, it won't contribute to peace in Ukraine. The United States wants to see Ukraine as a peaceful and prosperous country.
Let's not forget that the Kremlin still has between 4,000 to 6,000 Russian regular troops along with 30,000 local separatists in the Donbas. Recognizing Crimea won't change this reality, and it would probably make it worse. Putin will interpret it a sign of weakness.
Third, it would seriously damage US-Ukrainian relations and may provoke tensions in the country. Most Ukrainian politicians, including President Petro Poroshenko, won't accept the decision. Ukraine's powerful civil society and Crimean Tatar community will consider it a betrayal of the national interest. This will undoubtedly delight the Kremlin, which aspires to split Ukraine from its Western partners including the United States.
Fourth, the move would spark even broader polarization in Ukraine. Society is still caught between pro-Western and pro-Russian forces. Pro-Russian candidates have strong numbers in the polls and it would be a mistake to write them off as we approach the 2019 elections. Opposition Bloc leader Yuriy Boyko may make the second round in the presidential race (no candidate will win outright and there will invariably be a second round). Recognizing Crimea as Russia's would likely increase the ratings of pro-Russian candidates in Ukraine, especially those who have insisted that Crimea belongs to Russia all along.
Fifth, recognizing Crimea would give more credence to the idea that the United States doesn't really care about human rights or political prisoners anymore.
In May 2014, Ukrainian filmmaker Oleg Sentsov and activist Aleksandr Kolchenko were detained in occupied Crimea and accused by Russian authorities of plotting a terrorist attack. In 2015, both Sentsov and Kolchenko were sentenced to 20 and 10 years in prison respectively based on testimonies given under torture. Today sixty-four political prisoners are held in Russian-occupied Crimea. Today is Sentsov's 42nd birthday and he's in the middle of a serious hunger strike that may claim his life.
If Trump moves forward with this ill-founded gamble, there will be serious consequences to the United States and its Western allies. Moreover, such a step will seriously damage the US image in the region and create plenty of space for other revisionist powers to redraw territorial borders through military force. And for what?
Mykola Vorobiov is an Austrian Marshall Fellow at Johns Hopkins University's Center for Transatlantic Relations.