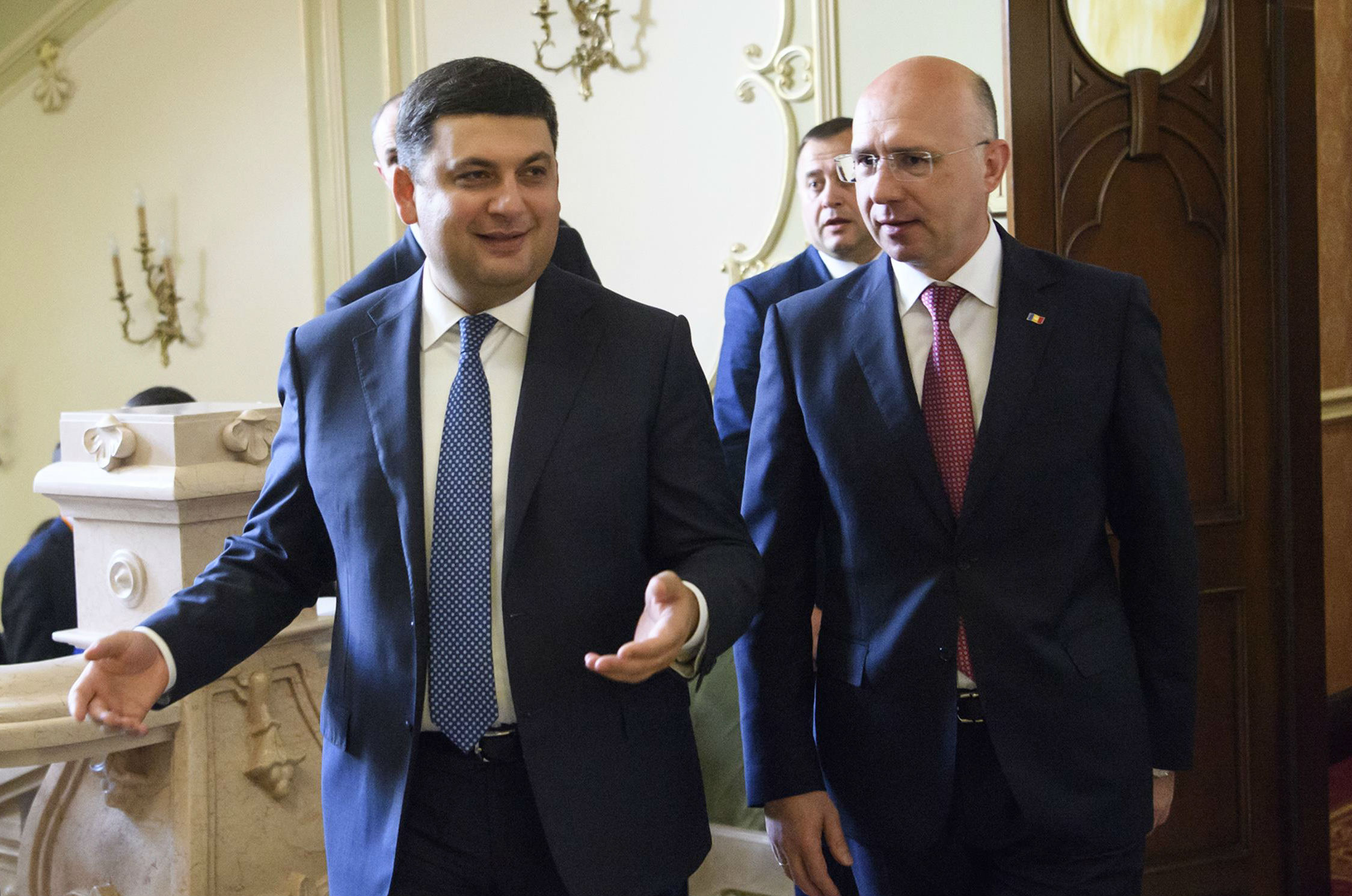 On December 1, the European Union withheld payment of €600 million to Ukraine for falling short on four reforms. The deal is conditional, and this final tranche is on hold until Ukraine follows through on its commitments.
Meanwhile, one week before, at the Eastern Partnership Summit, the EU agreed to provide Moldova with €100 million in macro-financial assistance. Unfortunately, it's all too possible that the Moldovan government will travel along the same road that Kyiv has, loudly broadcasting its intention to enact deep and comprehensive reforms while in reality avoiding any significant changes that could prove painful to entrenched stakeholders.
After all, despite incentivizing positive actions, a government that is fundamentally unwilling to change will find a way to sabotage reforms while still receiving the funds. The process may be indefinitely prolonged through a variety of excuses that will drag reforms into a new electoral cycle, and then a new government has to start over.
This process is currently occurring in Moldova. Chișinău has agreed to enact twenty-eight actions, but there are strong reasons to suspect that it will "cherry-pick" technical actions and neglect the hard stuff in the agreement, which are democratic norms, human rights, and a multi-party system.
Experts in Chișinău talk openly about a likely scenario in which Moldova receives only one or two of three planned tranches. The government would tick off reforms they perceive as less painful, while not even planning to implement the most crucial ones, most of which are left for the last tranche, as with justice reform a few months ago. The same thing happened in Ukraine with both the EU and the $17.5 billion IMF program.
Interestingly, Moldovan society has shown a real willingness to accept change, even at the price of Moldovans' personal comfort. For instance, defying expectations, a smoking ban in 2015 was welcomed with little public resistance. People complied voluntarily. Similarly, the installation of surveillance cameras on roads to prevent reckless driving, and tougher action on drunk driving, was never protested. E-governance has been gaining ground. Education reform is often discussed, and society has wholly embraced anti-copying and anti-bribery reforms. These examples have one thing in common: they were seen by society as fair and universal, and were applied to everyone, with no exceptions, favoritism, or concessions.
However, these examples are limited; not much else has changed in Moldova over the last ten years for the average citizen. While society is thirsty for real reform, the authorities are not.
At times, the government has made radical changes that contradict its stated goal of moving Moldova closer to democracy. For example, in July 2017, the Moldovan parliament fundamentally changed the voting system in what was recognized as a major blow to democracy and pluralism. This was done through a total breach of procedures, in conditions that lacked transparency, national consensus, and meaningful dialogue, and was in defiance of the expert opinion of the Venice Commission.
Civil society continues to call upon the authorities to repeal this legislation, and to focus on the real needs of Moldovan society, such as fighting corruption, investigating financial crimes, promoting media freedom, and advancing democracy and human rights.
The generous assistance offered to Moldova will improve the lives of ordinary people only if the reforms agreed upon as preconditions are fulfilled in good faith by the government. It is unlikely the EU funds will have a big effect, given that the present government made almost the same commitments when it took power two years ago; so far, most remain unfulfilled.
Advancing democratic norms and human rights should be treated as prerequisites for any meaningful discussion about the European future of Moldova or Ukraine. These prerequisites must stand at the foundation of the relationship between the European Union and these countries, with the governments proving every day how they adhere to these standards. Moldova needs funding in order to survive, but any financial support labeled "unconditional," or with sufficient space for selective implementation of reforms, will come at a high price for democracy and European values.
The European Council, European Parliament, and European Commission should monitor the efforts and assess the overall progress made by a government at every stage. It is important to maintain a critical attitude toward information that comes from various institutions and to always get a second opinion from independent think tanks.
The EU must communicate directly with Moldovan and Ukrainian society, underscoring that it supports people, not governments.
Our authorities must work to seize the opportunities offered by the European Union to benefit our people. Moldovans and Ukrainians deserve nothing less.
Dumitru Alaiba is an economist and serves as program director at CPR Moldova, a Chișinău-based NGO. He tweets @dumitru_alaiba.