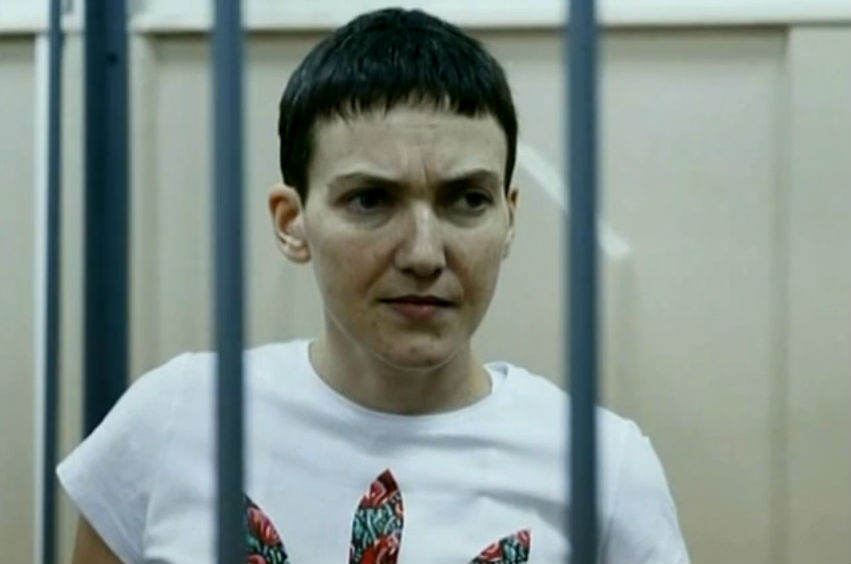 Editor's Note: Ukrainian fighter pilot Nadiya Savchenko started a "dry" hunger strike on March 3 after Russian prosecutors requested a 23-year sentence for Savchenko. In 2014, Savchenko was captured by the pro-Russian separatists in the Donbas, transferred to Russia, where she was accused of involvement in the death of two Russian journalists.
Savchenko's mother Mariya Ivanivna Savchenko has written a letter to leaders in the United States, urging them to do four things to help save her daughter. The letter below has been edited for clarity.

---
March 7, 2016
Dear advocates for human rights and freedom,
I am the mother of Ukrainian pilot, officer, and MP Nadiya Savchenko.
On June 17, 2014, my daughter was kidnapped and transported to Russia with a bag on her head. Russian Secret Services held her as a hostage for twenty months already, depriving her of sleep and her basic human rights, and torturing her.
Now the Russian prosecution asks for a twenty-three year sentence, despite her innocence.
She has been put on a show trial with no exonerating evidence accepted.
On March 3, Nadiya started a hunger strike without water to oppose the Court of Injustice, which deprived her even from the right to say a last word.
I know my daughter. She is a true soldier. She will not give up.
If something is not done urgently, I will lose my daughter, and Ukraine will lose one of its most beloved patriots.
I beg of you, as a voice of many Americans and someone who may lead the United States in the future, to do these four things to help save my daughter:
Condemn her false arrest;
Call for her urgent release;
Call for justice and sanctions against anyone involved in her false arrest, torture, and detention if she were to die; and
Say the entire world is watching.
Thank you and God bless you,
Mariya Ivanivna Savchenko
Melinda Haring is the editor of the UkraineAlert at the Atlantic Council.