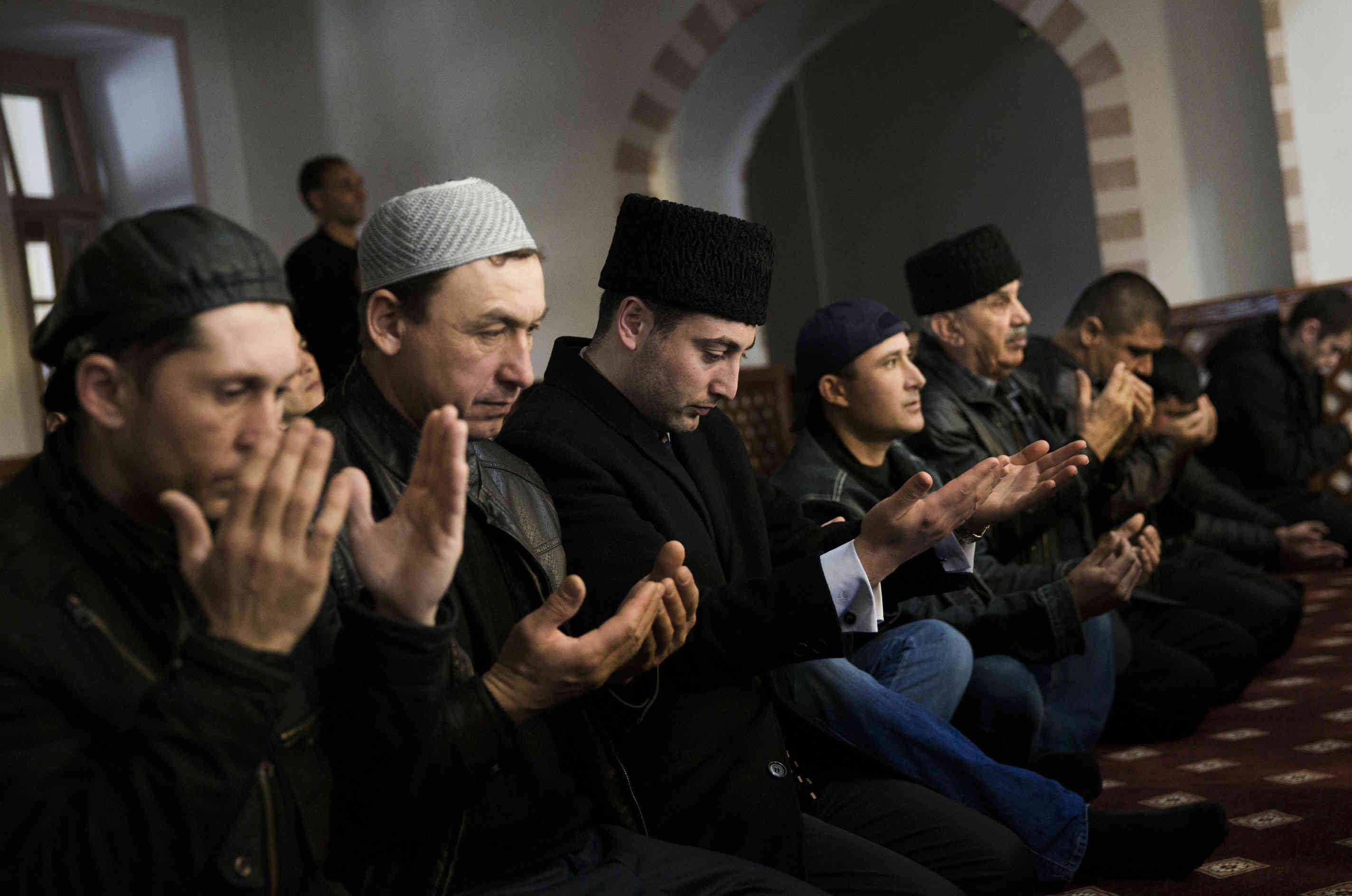 Activist Urges US Government to Step Up Efforts in Crimea
Russia has banned Taras Berezovets from visiting his family in Crimea. His crime: launching Free Crimea, a nongovernmental organization focused on disseminating impartial information about Crimea, in December 2014. Russia's Federal Security Service (FSB) considers it an extremist organization.
Berezovets, who runs a large political consulting firm in Kyiv, was born in Kerch, Crimea's easternmost city. His family still lives there, so the work for Berezovets is personal.
Free Crimea collects allegations of human rights abuses, serves as an independent media hub, and advises the Ukrainian government on crafting legislation to help Crimean refugees. Drawing on his public relations background, Berezovets has launched a website and set up social media platforms on Facebook, Twitter, YouTube, and VKontakte.
Free Crimea, which publishes articles in Ukrainian and Russian, has correspondents in Crimea who write under pseudonyms for safety reasons. Berezovets describes his NGO—which got its initial seed money from the Canada Fund for Local Initiatives—as a cross between a think tank and a media hub.
Crimeans are fundamentally different from Russians, said Berezovets, who's in Washington for four days to convince lawmakers to step up US counterpropaganda efforts in Crimea.
"They're used to living in a free country. They want access to impartial information," he said in a May 6 interview. But they're not getting it. Crimea's two remaining TV channels air only Russian propaganda.
In other post-Soviet authoritarian countries like Azerbaijan and Kazakhstan, activists and journalists run TV stations that broadcast via the Internet. However, this is not a realistic option for Crimea because the FSB monitors the Internet closely, and Internet service providers share information with the FSB.
The overall situation in Crimea is desperate. Tourism, one of the peninsula's main economic engines, took a serious nosedive in 2014, when Crimea received fewer than three million visitors—half the number who vacationed there in 2013.
Since Crimea's annexation, Russia has appropriated more than 4,000 companies. Some were nationalized while others were seized outright. The Kyiv government hasn't estimated their total value, but Berezovets thinks it's close to $1 trillion. Free Crimea is trying to help people get their businesses back in court.
At first people fled for political reasons, Berezovets said, but now economic reasons are driving whole families away. According to the Ukrainian government, about 20,000 Crimeans have been internally displaced; Berezovets says the number is closer to 50,000.
Besides economic pressure, there's "huge pressure on religious communities," said Berezovets. Abuse is widespread. Authorities have cracked down on religious communities that are not loyal to the Russian Orthodox Church's Moscow Patriarchate and forced all of Crimea's 1,500 religious groups to register with Moscow in order to gain legal operating status. Crimea is home to about 25,000 believers affiliated with the Ukrainian Orthodox Church of the Kyivian Patriarchate, he said, along with 300,000 Muslim Tatars, and 400,000 Protestants, including Jehovah's Witnesses and Baptists. The FSB has raided homes, mosques, schools, and churches, forcing religious leaders to flee.
Despite the dire situation, Berezovets thinks that Crimea will eventually rejoin Ukraine. At first, he was pessimistic about Crimea's long-term prospects but has since changed his mind.
"Even if Putin dies, that doesn't mean Crimea will be returned," but the annexation of a sovereign country's peninsula "won't be accepted by any civilized country," he predicted.
Berezovets said he hopes to launch an AM radio station to counter the "totalitarian regime of Putin." "It will do very well," he said.
Yet the current government in Kyiv lacks any "political will to make a difference," he said. "Civil society can do more than the government."
"Russian propaganda is really working," he warned. "People need access to impartial information. And people in Crimea need some hope."
Melinda Haring is editor of UkraineAlert.