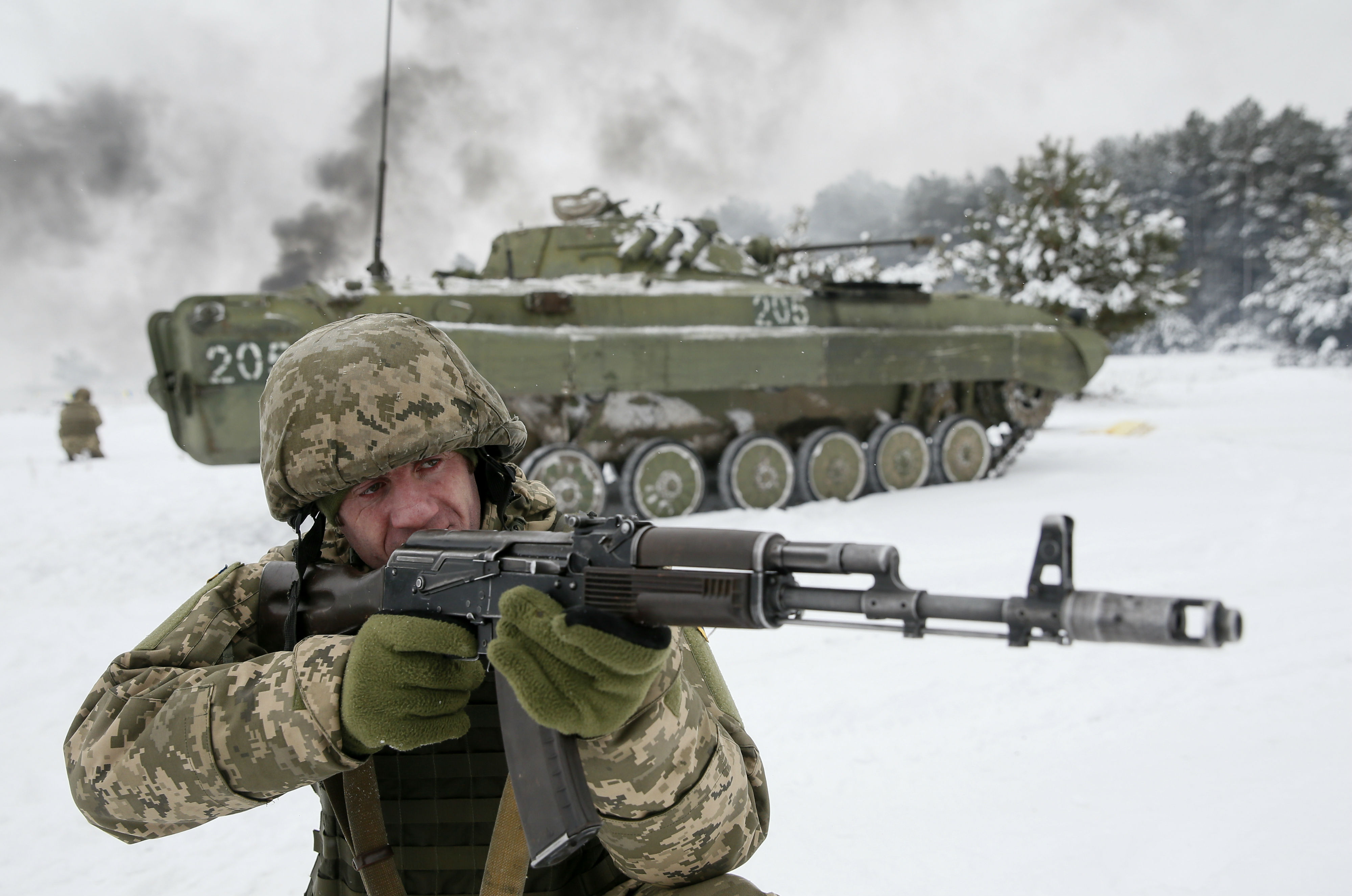 Donald Trump has been president of the United States for two years, but it remains uncertain whether he has a Ukraine policy. His administration does, but Trump is famously superficial in his knowledge.
Trump has repeatedly praised Russian President Vladimir Putin, hardly said anything negative about Russia, and insisted on the need to cut sanctions to improve relations with Russia. Trump has had numerous phone calls with Putin that have not been reported and two scandalous private meetings with Putin from which nothing has become known.
In practice, US policy on Russia has been tough.
Trump did approve of the delivery of lethal arms to Ukraine before Christmas 2017, but mainly because President Barack Obama had opposed it. Trump got angry when this news attracted attention, seemingly afraid that it would harm his friendship with Putin. It remains to be seen whether Special Counsel Robert Mueller will be able establish why Trump is so favorably inclined to Putin.
During the last two years, the United States has imposed ever more sanctions on Russia for Crimea, the Donbas, Syria, Iran, election interference, cyber warfare, chemical warfare, and North Korea. But this drumbeat of small events seems to be below Trump's radar.
The question remains for how long the US administration can carry on with these sanctions, which the president overtly opposes. In practice, Congress drives US policy on Russia, demanding ever more sanctions, while the administration stalls slightly and Trump protests moderately.
Russia has made it abundantly clear that it is not intent to make any progress in the Minsk negotiation process in 2019, leaving open what will happen later on. Most important is that the new elections in Ukraine are a major threat to Putin's authoritarian kleptocracy in Russia. If Ukraine succeeds in holding democratic elections, Putin will feel seriously threatened, as democracy is apparently possible in an orthodox and East Slavic country.
Therefore, Ukraine should expect the worst from Russia in 2019. The economic sanctions have gone so far that their political effect has probably been exhausted. The pro-Russian candidates running in Ukraine's presidential election look truly hopeless, so Moscow will have to resort to other measures—corruption, cyberwar, disinformation as always, assassinations, and sheer terrorism.
Naturally, the Kremlin's interference undermines the rule of law and breeds corruption in Ukraine but this is probably bearable. What would be truly serious is if Putin feels that he can carry out further military aggression in Ukraine, as the recent play in the Sea of Azov suggests, because Trump would retain sufficient power to block new sanctions against Russia.
The best Ukraine can hope for in 2019 is no further deterioration in its terrible relationship with Russia.
Anders Åslund is a senior fellow at the Atlantic Council. This article was originally published in Russian and Ukrainian by Novoe Vremya.