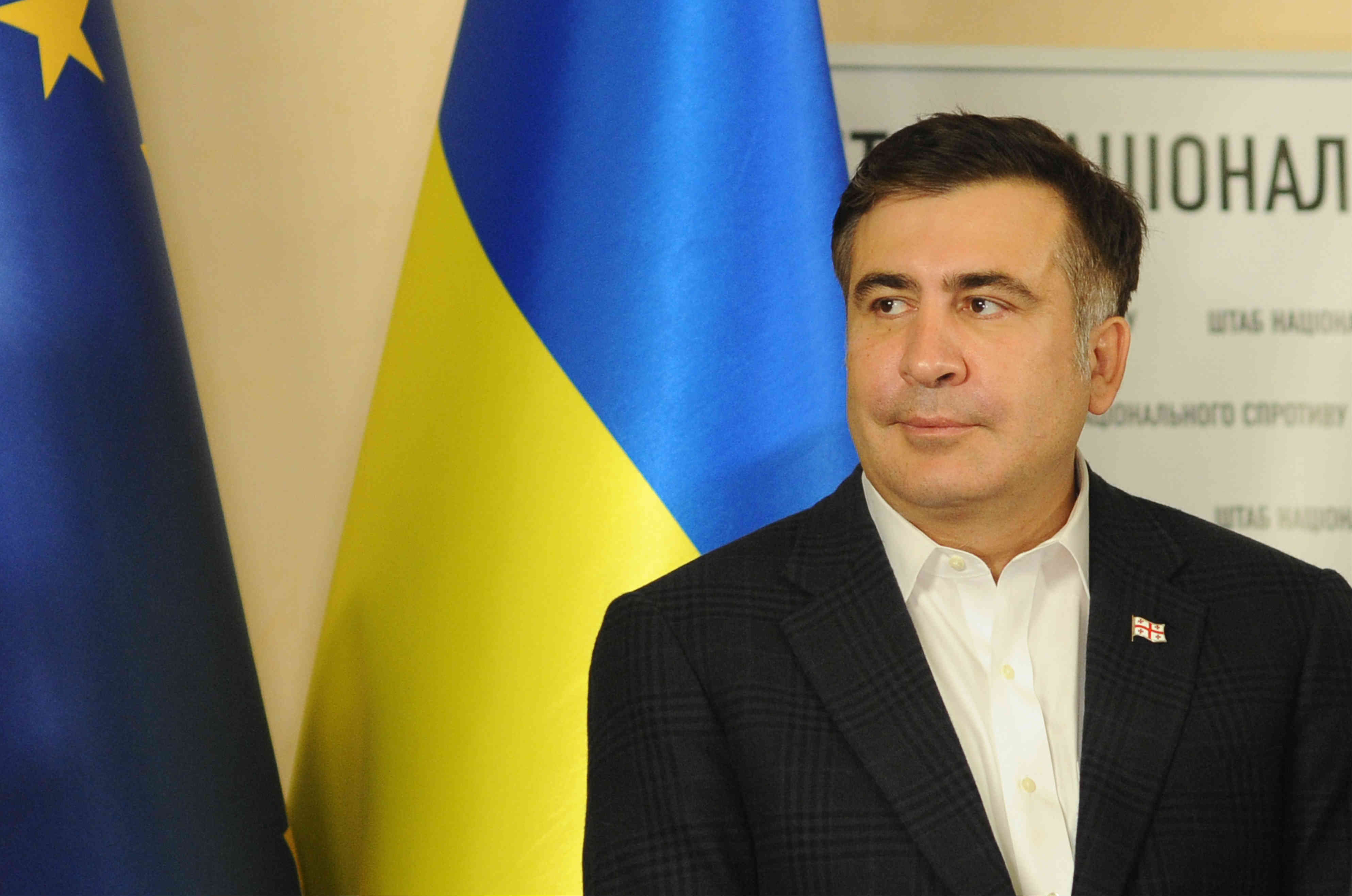 Mikheil Saakashvili has a varied resume: former President of Georgia, Justice Minister, parliamentarian, senior statesman, and Ukrainian presidential adviser. On May 30, Ukrainian President Petro Poroshenko added another line to his CV. He named Saakaskvili regional Governor of Odesa, a vulnerable and strategic port city on the Black Sea. Despite having served in Georgia through a number of high-stakes crises, this new position may turn out to be Saakashvili's most challenging yet.
Even before the Euromaidan transmogrified from mass protests into street battles, Saakashvili was a regular attendee and frequent talking head in the international media. Having catapulted into the Georgian presidency through the 2003 Rose Revolution in Tbilisi, taking to the streets for the cause of national rebirth was a role he relished. In exile and with his golden parachute at Tufts University fizzling out, Ukraine was a welcome reprieve.
But his solace was only temporary. After Ukrainian President Viktor Yanukovich was ejected from power, Saakashvili was left in limbo. Even after the election of his ally Poroshenko to the presidency, Saakashvili's role in Ukraine remained undefined.
Meanwhile, in Georgia, the ruling Georgian Dream coalition, which had fought a bruising, uphill battle with Saakashvili's increasingly autocratic regime to claim successive victories in 2012, 2013, and 2014 elections, had begun to close in on former ruling United National Movement (UNM) officials it deemed corrupt and abusive—including Saakashvili himself. Georgian Dream officials increasingly saw Kyiv not as an ally in a common front against Russia, but as a refuge for the UNM.
It was not until February 2015 that Saakashvili was named the head of Poroshenko's reform council. Within days, Saakashvili emerged as Kyiv's lobbyist-in-chief in the quest to obtain Western defensive arms—an area in which Saakashvili had been notably unsuccessful during his nine-year tenure in Georgia. It seemed as though Saakashvili's nebulous new position had been tailored to suit his reputed penchant for the spotlight, replete with lofty titles and a jet-setter's itinerary. But soon after the debate in Washington over arming Ukraine had cooled, Saakashvili's visibility noticeably lessened. He appeared again as a man without a place. Until Odesa.
Why Odesa? Multiple theories have been floated. The most popular idea is that Saakashvili comes to Odesa with the government's mandate to forge an efficient governmental apparatus in a city that has long been a hotbed of corruption and organized crime. Poroshenko's handpicked proconsul in Ukraine's third-largest city, Odesa is also the second city to receive the shock therapy police reform that UNM ally and Georgian-turned-Ukrainian Deputy Interior Minister Eka Zguladze is rolling out in Kyiv. Presumably, Saakashvili is expected to oversee its implementation in Odesa while also acting as a Kyiv-appointed counterweight to oligarch Ihor Kolomoisky, who has increasingly clashed with Poroshenko's government and already claimed Saakashvili will hand Odesa to Moscow.
Another, albeit less credible, theory is the idea that Saakashvili will be in a position to better monitor developments in Bessarabia and the Moldovan separatist region of Transnistria. Many analysts see Bessarabia, which is part of Odesa oblast, as another potential Russian separatist project in embryo. And in pro-Russia Transnistria, for which Odesa is regarded as an unofficial supply port, tension has been mounting over Ukraine's decision to enforce a blockade against Russian forces stationed in the Moldovan breakaway riverlands.
It is also possible that Saakashvili was dispatched to Odesa simply to remove him from Kyiv, where he may be seen as a distraction and an irritant to relations with Tbilisi. And, of course, there are always the colorful tales of his reputed hard-partying lifestyle.
Whatever the rationale, the Odesa appointment is Saakashvili's first opportunity since leaving Tbilisi to get back into the day-to-day business of governance. And, perhaps, this second time around may prove to be more illuminating. Saakashvili's popularity in Georgia has plummeted based upon a widespread sense—including among some of his allies—that his style was too haphazard, too centralized, and too imperious. Odesa, however, is his chance to prove his state-building superman credentials are no fluke.
But Odesa will be no Mickey Mouse assignment. In fact, it may be the more challenging task. As President, Saakashvili enjoyed almost four years of vast reserves of political capital, and nearly eight years of near-total political dominance. It was in this context that comprehensive police reform, currently being emulated in Ukraine, was carried out. In Georgia, Saakashvili had the command of a tight cadre of lieutenants with control over all the organs of the state, the firm loyalty of the security forces, and considerable financial resources. In Odesa, Saakashvili is an outsider and lacks a natural political base.
The odds are stacked against Saakashvili. Odesa is a case study in the complexity of Ukrainian politics—and identity—in a region with a population of only a million less than Georgia. It is not hard to envision Odesa's diverse interests clashing over the real controversy that comes with erasing and replacing police forces wholesale. What does Saakashvili do when disgruntled ex-officers—pink-slipped and replaced by well-paid, young university graduates—march down Odesa's Deribasovskaya Street, bearing the scars of their fights with pro-Russia separatists and asking why they have been made redundant?
On the other hand, replicating Georgia's excellent, but limited, reforms in Odesa will secure a key pillar of economic development. Saakashvili, no stranger to hyperbole, will be able to position Odesa as a legitimate contender for "capital of the Black Sea region." Saakashvili, an outsider faced with entrenched local networks and lacking a natural constituency, is taking on a massive risk. If Odesa succumbs to division and conflict under his watch, the failure would more than the loss of a key region—it could break the back of the entire Ukrainian project. Success will cement Saakashvili's claim as a state builder. Failure, however, could destroy Ukraine.
Michael Hikari Cecire is a Black Sea regional analyst and the co-editor of Georgian Foreign Policy: The Quest for Sustainable Security. He tweets at @mhikaric.