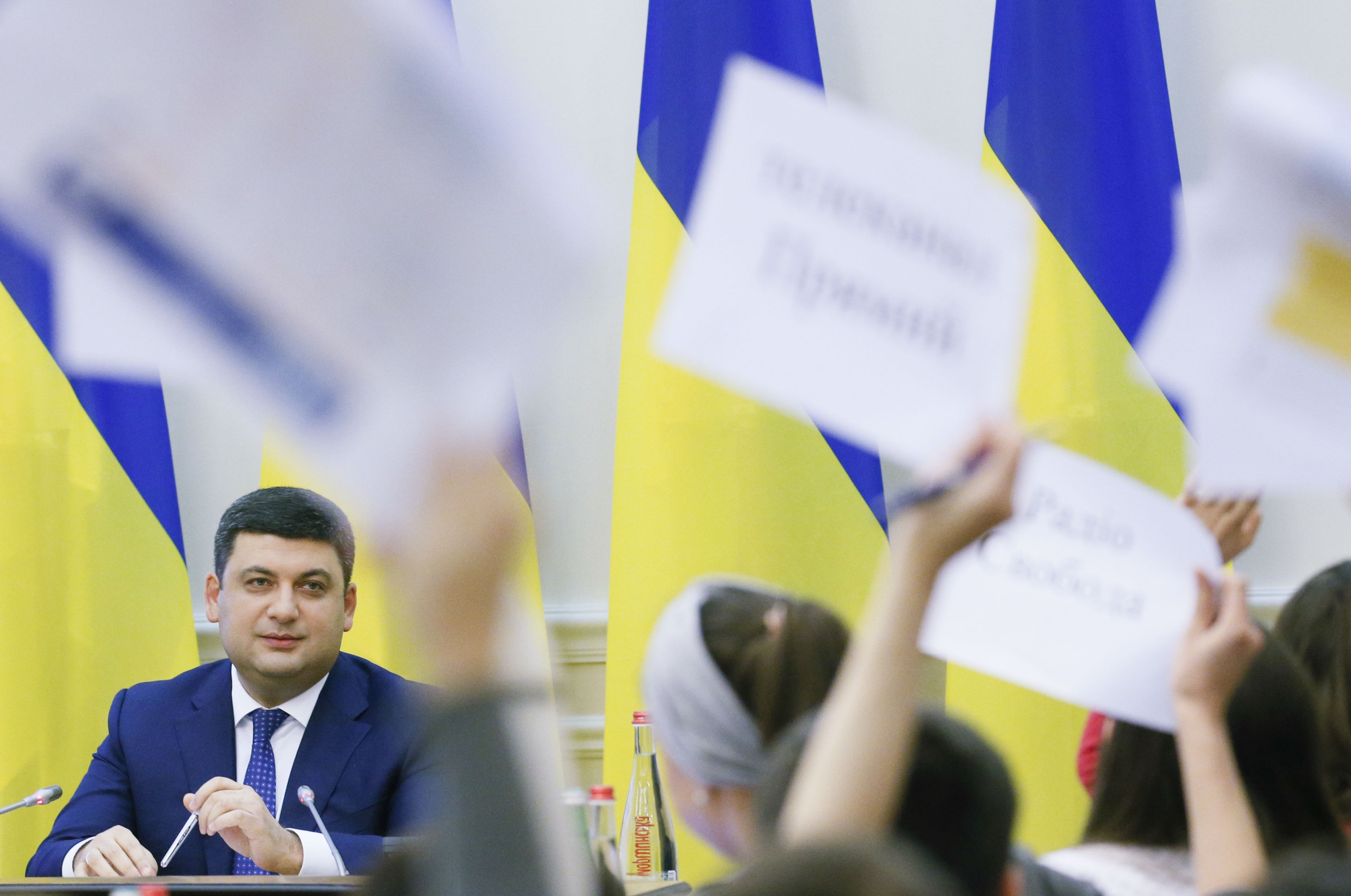 Ukraine has changed in recent years. But, as is often the case, it's two steps forward, one step back.
At numerous meetings with international partners and journalists, I'm often asked where the latest positive dynamic in government reforms is and which groups of reformers are likely to produce positive results. Having worked in the government for exactly 500 days, I can say with confidence one man can't win a war and that we should put our trust in reform teams, like-minded people, and agents of change.
I can name six teams of reformers who have already achieved great success:
1) Ukraine's state energy company Naftogaz team represented by CEO Andriy Kobolyev and group chief commercial officer Yuriy Vitrenko as well as the new management of Ukrgazdobycha under Oleg Prokhorenko last year showed record-high natural gas production. Here I can also add a recent victory in the Stockholm arbitration court regarding gas supply and transit with Russia's Gazprom and the establishment of the first and truly independent board of directors of a state-owned company.
2) Prime Minister Volodymyr Groisman's team, where some of my former colleagues work today. I support what he does. They implemented numerous initiatives to improve the investment climate in the country, including a law known as #MaskShowStop that protects businesses from unlawful pressure by law enforcement agents and requires mandatory recording of searches, as well as timely export of VAT refunds, the adoption of the privatization law, successful decentralization, and road construction.
3) Dr. Ulana Suprun's team at the Ministry of Health is engaged in healthcare reform and major cost savings in drug purchases supported by international organizations.
4) On behalf of business, I'd like to express my profound gratitude to Finance Minister Oleksandr Danyliuk and his deputies for the above-mentioned VAT refund, which for the first time in Ukraine's history was returned in full, in due time, and free of corruption. Also noteworthy is the successful issuing of Eurobonds on international markets.
5) Despite all the criticism, political pressure, and meddling in the work of the National Anti-Corruption Bureau of Ukraine, the bureau gives hope that the good guys will still prevail in the end.
6) The National Bank team has undertaken a major internal transformation and cleansed the banking system of massive corruption. As a result, domestic export companies can borrow in foreign currency at 5 percent annually and less—unprecedented in Ukrainian business history.
The list of reformers certainly doesn't end there. Achievements of other state companies and ministries, however, are less notable and often reveal poor personnel policies.
Many of the above-mentioned initiatives and the stabilized macroeconomic situation have contributed to early economic growth. Although the growth is insufficient and disappointing, businesses are looking to 2018 with hope. The latest survey of members of the Union of Ukrainian Entrepreneurs shows that 90 percent of respondents plan to increase sales, and none plan to downsize.
The absence of sound changes in the judicial system and law enforcement is an obvious inhibiting factor for rapid economic growth. Nothing positive is happening there. Senior public officials are being removed from electronic tracking bracelets. The judge who tried to bribe the head of the Specialized Anticorruption Prosecutor's Office hasn't been put in jail or fired. That's awful. Ukraine's Prosecutor General's Office, Security Service, and Ministry of Internal Affairs haven't had positive results.
All these unreformed institutions should leave businesses alone and focus on counterterrorism, counterintelligence, and other important matters. Thereby, I really look forward to the establishment of the financial investigation service and the Anti-Corruption Court. It's imperative the latter is independent. We remember the story with the creation of the National Agency on Corruption Prevention, which, at first glance, seemed like a sound initiative. But then the people found that this body wasn't independent; hence, negative results.
It's a grave mistake to underestimate the harm corruption has caused to the country's image, the investment climate, and the standard of living. According to the latest survey of the American Chamber of Commerce in Ukraine, 89 percent of the interviewees believe that the government should make the fight against corruption its top priority, and 96 percent see corruption as widespread in the country.
It's therefore evident that the Anti-Corruption Court should be created under completely different conditions so that the president, parliament, and financial or industrial group could not influence it. The only way to ensure this is by selecting judges through an independent contest. If it were up to me to appoint, I wouldn't hesitate to invite some foreigner to take this position. Other corrupt countries have done this before. Guatemala, for example, invited Spanish judicial authorities. Ukraine has a vast pool of candidates to pick from. There are people from the diaspora, respected and successful Ukrainian legal professionals, and foreign experts willing to help defeat the hydra of corruption.
Ukraine needs assistance from international partners who should not only be advisers, but also be direct participants in this process. In no way does the establishment of a truly independent Anti-Corruption Court encroach upon the state's sovereignty. Corruption and a lack of political will to combat it seriously undermine the foundations of our sovereignty.
Aivaras Abromavičius is a former minister of economic development and trade of Ukraine. He tweets @aivaras_aivaras. This article was originally published in Russian by Novoe Vremya and has been translated with permission by Vera Zimmerman.