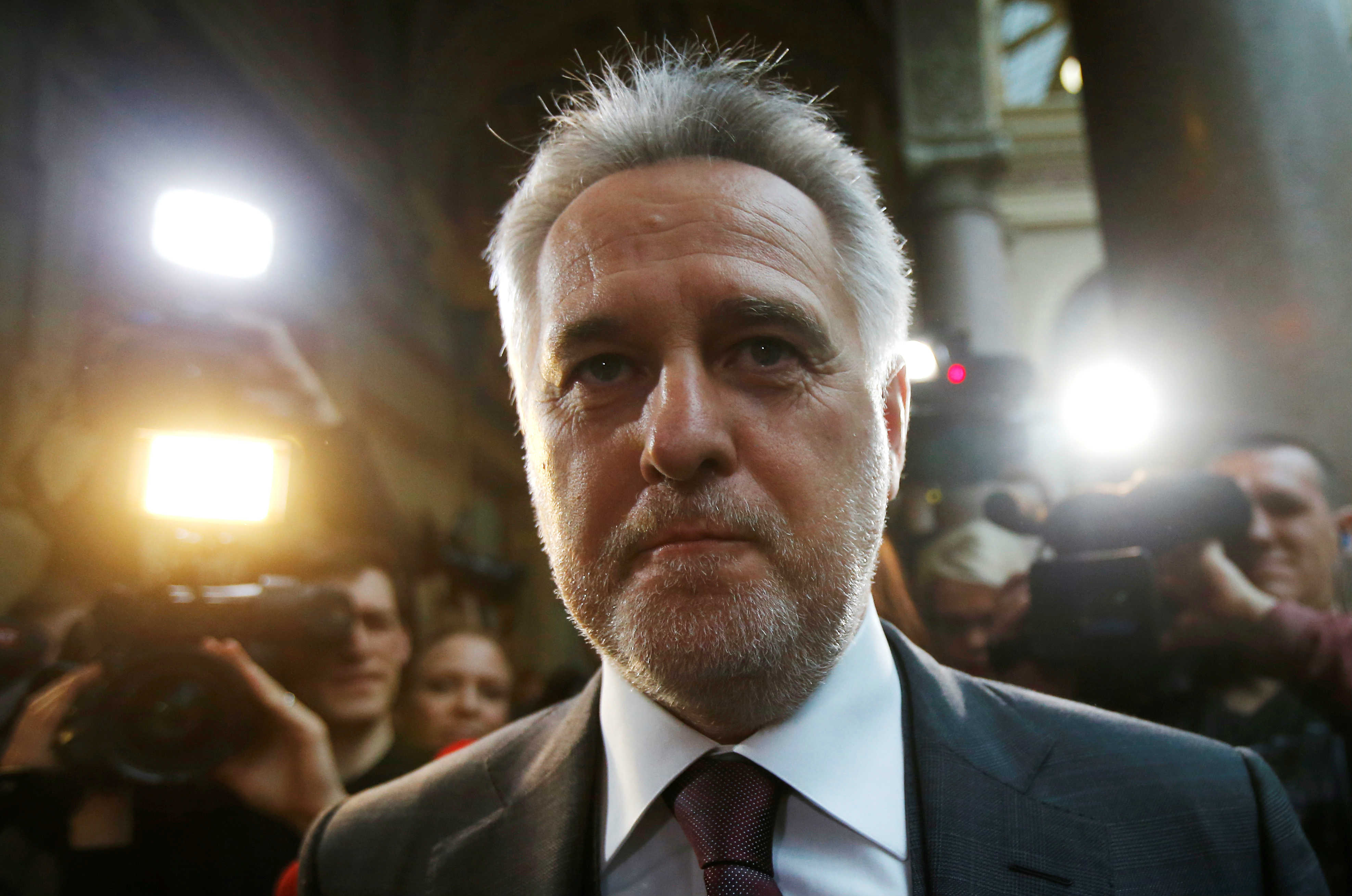 Journalism has changed since the Euromaidan, but most Ukrainians still don't trust the media. Oligarchs continue to own a majority of the major outlets. Since 2014, reformers have established a public broadcasting service and are in the process of privatizing several hundred state-owned newspapers. Those steps may not be enough. The media suffers from a lack of transparency—something that government regulators, nongovernmental organizations, and citizens can help address.
That was one of the main conclusions reached at a National Endowment for Democracy (NED) panel on Friday, April 28. Organized by the NED's Center for International Media Assistance (CIMA), panelists included Tetyana Lebedyeva, chair of the supervisory board of the National Public Broadcasting Company; Katerina Myasnykova, executive director of the Independent Association of Broadcasters; Roman Shutov, program director at the watchdog Detector Media; and Joanna Rohozinska, senior program officer for Europe at the NED. Mark Nelson, CIMA senior director, moderated the discussion.
While Ukraine's media environment has "significantly improved" since 2014, according to Freedom House's just-released 2017 Freedom of the Press report, the country is still categorized as only "partly free." Some experts, like Myroslava Gongadze, who leads the Voice of America's Ukraine service, have called it "free, but not independent." What needs to be done to make Ukraine's media independent?
More information about ownership was the government's answer. While broadcasters must give detailed information about the identities of their owners to a state regulator as of October 2015, enforcing this legislation and even unearthing this information is tricky. Panelists agreed that transparency of ownership is fundamental to fostering trust in the media. Until the government proves that it is committed to enforcing the legislation on media ownership, oligarchs will continue to control it, they said.
Shutov said the problem is that there is no way for the government regulator to investigate ownership information. "They don't have the capacity to check the information for all the broadcasters; it's impossible," he said. "Some oligarchs are hidden in Moscow now and they don't have any interest in disclosure."
Myasnykova said that the regulators face serious financial challenges as well. "If an oligarch claims someone owns a company and even if we know it's not true, you have to go offshore and pay money to check, but the [regulator] doesn't have this money," Myasnykova said. "The most crucial problem for me: according to our legislation, media companies have no requirement to provide information to the [regulator]."
Most people still struggle to identify which sources are the best and most reliable.
"Media literacy is much more in focus than it used to be a few years ago," said Myasnykova. "I think it's the right thing to do." Schools have started media literacy courses and the press work with teachers, she said.
Media transparency can also be boosted by increasing citizens' access to genuinely independent media through public broadcasting.
A 2014 law created a national public broadcasting service in Ukraine. "This is a key reform: we are able to get rid of state media, something we inherited from the Soviet Union with all its negative characteristics," Lebedyeva said.
While passage of this law was a giant step forward, Lebedyeva emphasized that there needs to be a wait-and-see approach until the ownership legislation is enforced.
Ukraine's media climate will only thrive with the assistance of outside parties, Myasnykova counseled. "One very important issue. . . is for us and international media developers and donors to be more active."
Adam Tismaneanu, an intern at the National Endowment for Democracy's Center for International Media Assistance, is a fourth-year journalism, media, and screen studies major at Northeastern University.