On September 21, 2012, the Atlantic Council hosted its annual Global Citizen Awards Dinner in New York City. The Council honored Aung San Suu Kyi, Henry Kissinger, Sadako Ogata, and Quincy Jones. We are also proud to announce the official launch of the Atlantic Council's Brent Scowcroft Center on International Security.
The annual Global Citizen Awards Dinner brought together 350 current and former heads of state, United Nations Ambassadors, members of the US administration, and global business leaders. The 2011 awards were presented to IMF Chair Christine Lagarde, US Senator John Kerry, and the late Prime Minister Rafik Hariri. The 2010 inaugural award was presented to Professor Klaus Schwab on the occasion of the World Economic Forum's 40th Anniversary.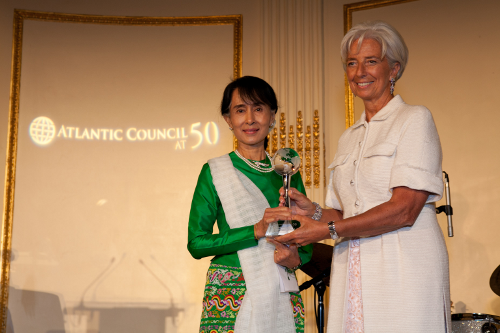 Aung San Suu Kyi, Burmese National League for Democracy Chair and Nobel Peace Prize laureate, was honored for her unwavering devotion to democracy and human rights, serving as an international symbol of freedom and human dignity. Despite spending much of the last two decades under house arrest, she played a historic role in the recent Burmese elections, marking an important triumph that continues to inspire people across the globe. 2011 Global Citizen Awardee Christine Lagarde will present the award.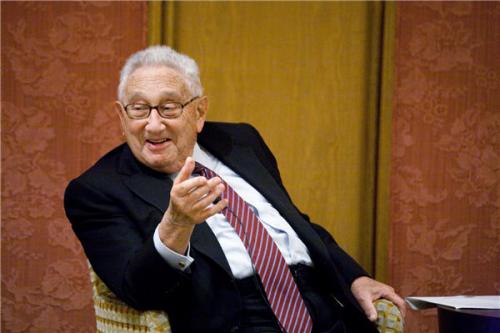 Dr. Henry Kissinger, former US Secretary of State and Nobel Peace Prize laureate, was awarded for his skilled statesmanship, strategic vision, and intellectual contributions to global thinking. From his seminal writings on nuclear deterrence at Harvard to the negotiation of the Paris Peace Accords, to the remaking of US relations with the People's Republic of China, Dr. Kissinger has provided a model for US strategy in this new era of global interconnectedness and dependence.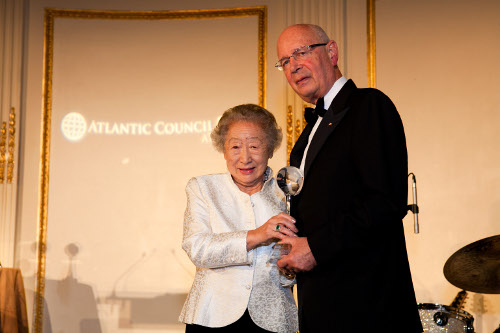 Sadako Ogata, former UN High Commissioner for Refugees, was recognized for her outspoken defense of human rights and giving a voice to the world's most vulnerable citizens. Serving as the United Nations High Commissioner for Refugees (UNHCR) from 1991 to 2000, Ogata oversaw large-scale emergency operations in northern Iraq, Bosnia and Herzegovina, Kosovo, and the Great Lakes region of Africa.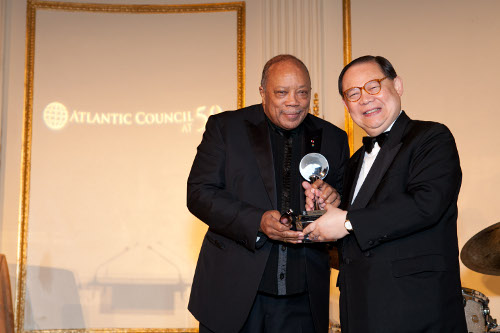 Quincy Jones, producer, composer, arranger, and humanitarian, was honored for his long history of humanitarian work. Through The Quincy Jones Foundation, Jones raises awareness and financial resources for initiatives that support global children's issues in areas of turmoil, with a focus on malaria eradication, clean water, and efforts to restore the Gulf Coast.
PRESS RELEASES
MEDIA MENTIONS

Photo Credit: Getty Images