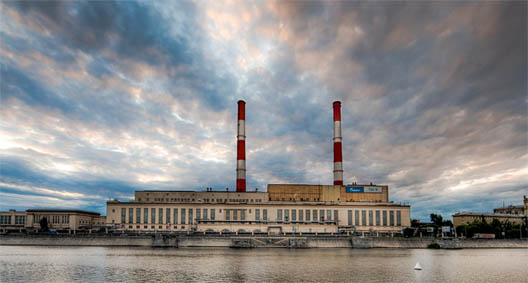 To explore the role of energy in the recent developments in Ukraine, the Atlantic Council hosted a members' conference call discussion to evaluate the crisis' impact on European energy security. The Patriciu Eurasia Center Acting Director David Koranyi was joined by Matthew Bryza, Eurasia Center nonresident senior fellow; Vladimir Milov, president of the Institute of Energy Policy in Moscow and former deputy minister of energy of the Russian Federation; and Vaclav Bartuska, ambassador-at-large for energy security of the Czech Republic.
In the Eastern European game of chess between the West and Russia, the speakers analyzed the angle of vulnerability with sanctions looming from the United States and the EU on Russian officials. Ukraine will remain economically vulnerable until reforms are made due to the former government's perpetuation of deep corruption and organized crime in the energy trade. While Western Europe depends on Russian gas, the Russian government receives a large portion of their tax base originating from energy sales to countries like Germany, France, and Italy. However, Western European countries appear to be in a better position than a few months ago with the worst of the winter past.
The speakers agreed that the probability for another gas freeze is high, and discussed the role of Gazprom in reaching western clients in wake of a cut-off of gas transiting Ukraine. In the short-term, the Nordstream pipeline is the only option for Gazprom to divert supplies to still reach the heart of Europe. Only 24 bcm of a total possible 55 bcm is sent through Nordstream, while pipelines through Belarus and Bluestream to Turkey are nearly at capacity. Milov gave critical insight into the role between the Kremlin and Gazprom, stating that it appears Gazprom is separated from the political decision-making process. It seems as though Putin is willing to sacrifice gas transit through Ukraine for political gains.
The question was also raised as to whether the European Union will halt projects with Gazprom, such as South Stream, and make alternate energy supply routes other than the Russian natural gas giant a priority in wake of the crisis. The European Union could push back against Russia, give strength to smaller Eastern European countries that remain vulnerable to Russia in the energy sector, and fast-track the Southern Gas Corridor. The Southern Gas Corridor is "alive and well," despite being expected to deliver only 10 bcm of natural gas to Europe in 2015. The European Union could provide the political umbrella for countries in the Caucuses and Central Asia to bring their energy production industries online with a larger southern corridor to enhance Europe's energy security in the long-term.