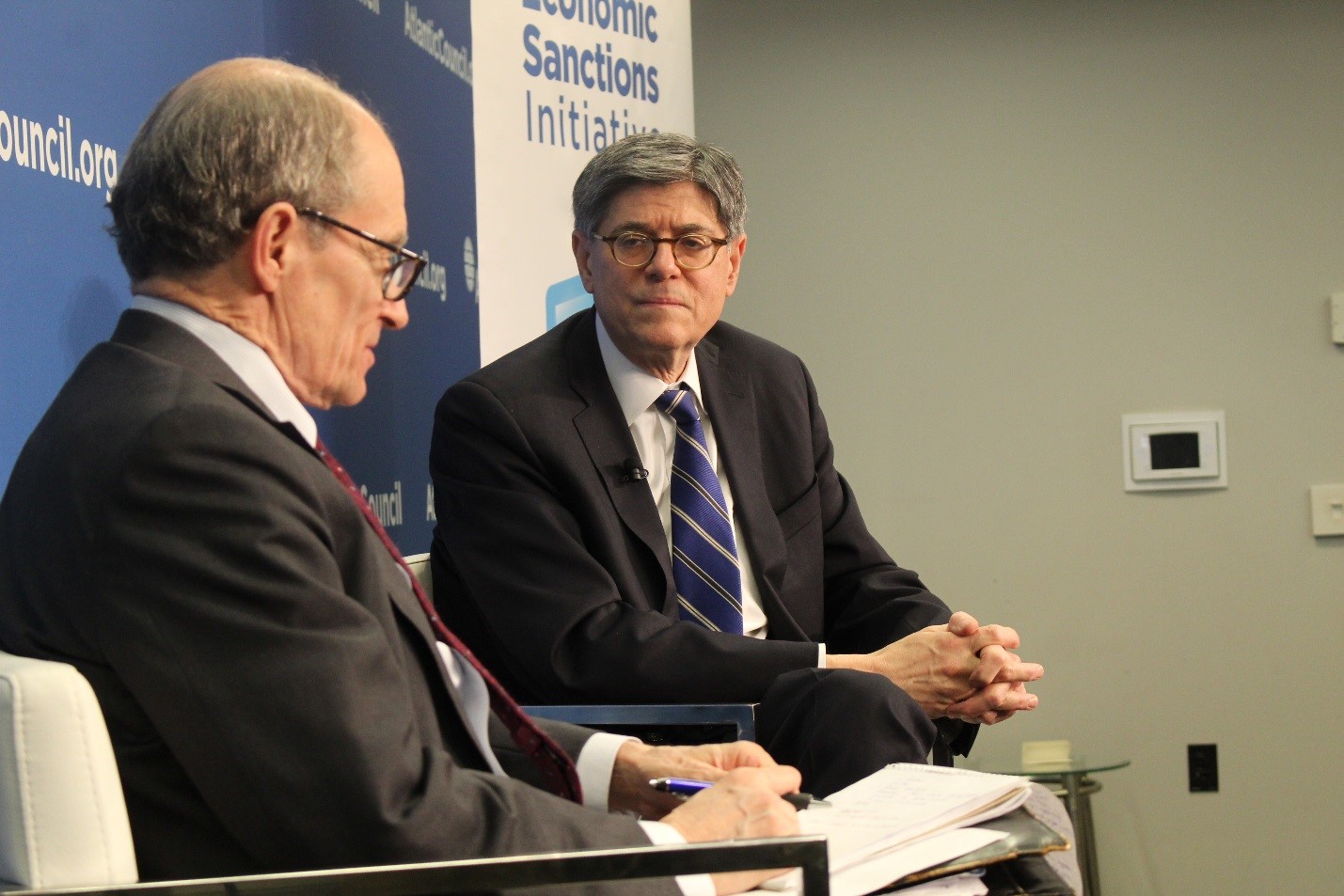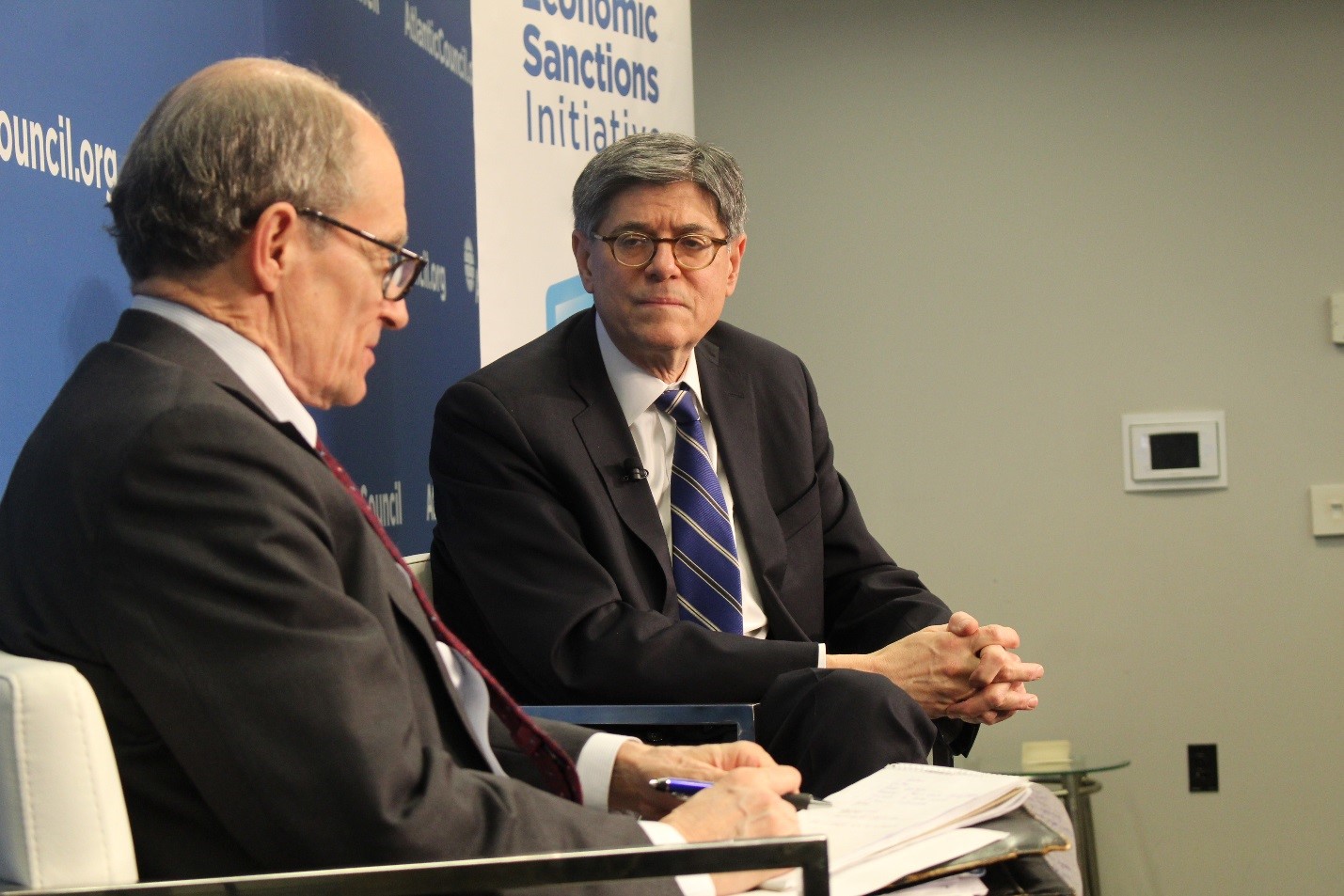 On Tuesday, February 19, the Atlantic Council's Global Business and Economics program's Economic Sanction Initiative hosted a public discussion featuring former US Treasury Secretary Jacob J. Lew.
Secretary Lew was introduced by Ambassador Daniel Fried, a distinguished fellow at Future Europe Initiative and Eurasia Center, and proceeded to give a discussion on the strategy deployment of sanctions and the risks of their overuse. Secretary Lew, in his presentation, discussed the current US administration's use of economic and financial sanctions and lessons learned to preserve sanctions' effectiveness.

A high-level panel discussion moderated by Ms. Samantha Sultoon, Visiting Senior Fellow of the Global Business & Economics Program and Scowcroft Center for Strategy and Security started off the event to debate the future use of the sanction tools more broadly, including in the context of recent sanction actions against Russia and the snapback of US sanctions against Iran.

Ambassador Daniel Fried introduced and moderated the event.

Click here to watch the event.