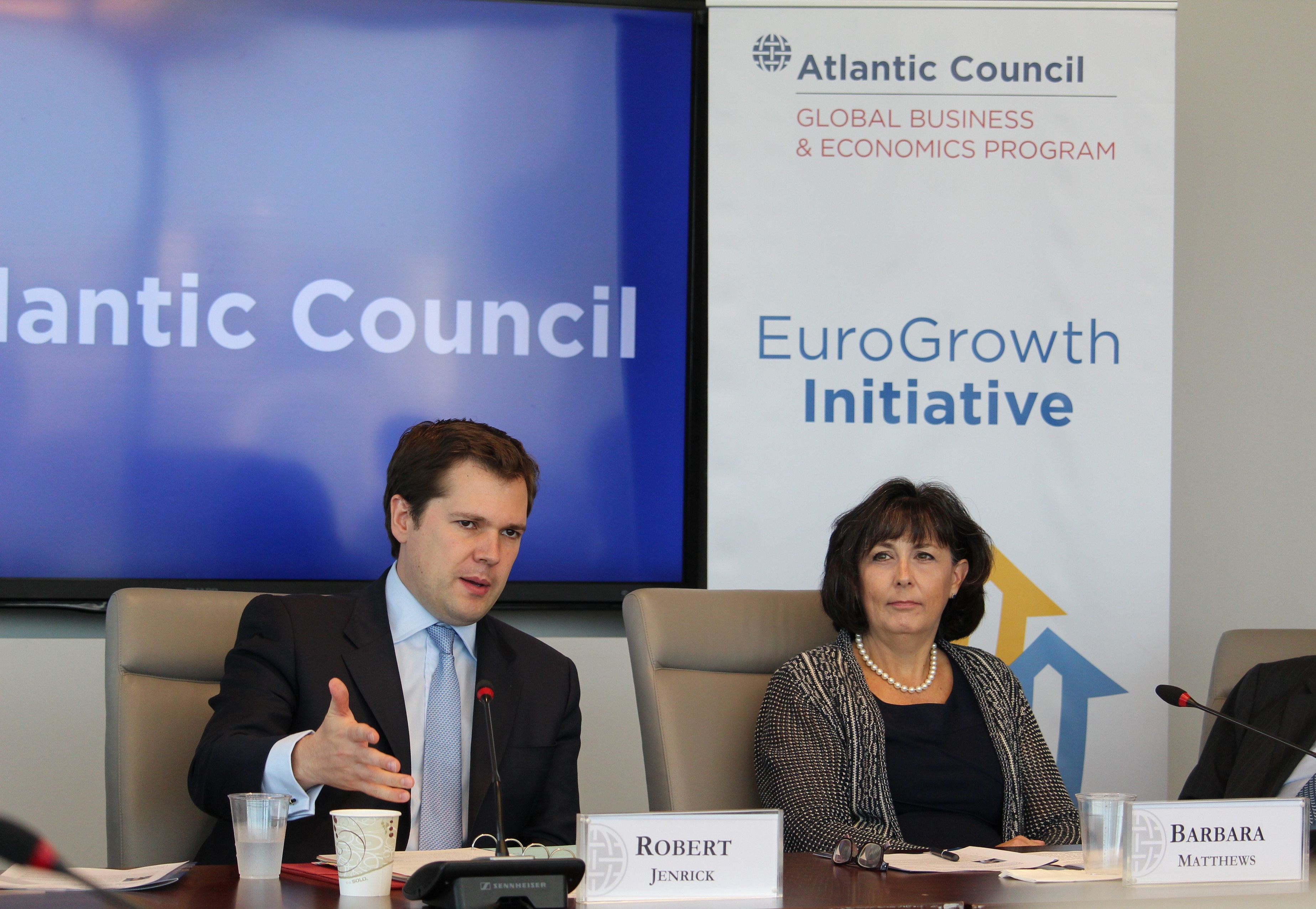 On July 27th 2018, the Atlantic Council's Global Business & Economics Program hosted a roundtable discussion on economic growth and productivity, with particular attention on the UK's economy and transatlantic economic relations. The event featured Robert Jenrick MP, Exchequer Secretary to the Treasury of the United Kingdom and was moderated by Barbara Matthews, senior fellow at the Global Business & Economics Program. C. Boyden Gray, former US Ambassador to the European Union, opened the conversation.
The event began with an overview by Mr. Jenrick of the UK government's goals and challenges in the upcoming year, given ongoing negotiations concerning exiting the European Union and bilateral trade deals. Mr. Jenrick focused on the UK's "productivity puzzle" and proposed initiatives to increase the UK's economic competitiveness by investing in infrastructure and retraining the workforce. Following his presentation a lively discussion ensued during which participants proposed questions on a number of topics, including:

– The challenge of embracing new technology without leaving workers in at-risk industries behind
– How the government plans to attract foreign direct investment to the UK
– The status of the City of London as a global financial hub;
– The danger of stricter migration laws resulting in a "brain drain" effect.