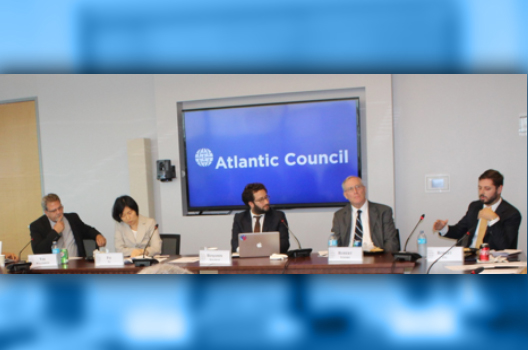 On Wednesday, September 13, the Atlantic Council's Global Energy Center and Brent Scowcroft Center's Asia Security Initiative hosted expert panelists for a discussion on Dr. Ichord's new report on the power diversification strategy in Indonesia given current political and economic obstacles confronting the country and region. The discussion was moderated by Benjamin Soloway, assistant editor at Foreign Policy. Topics of the discussion included market prospects for geothermal and renewable energy, nuclear energy, liquefied natural gas, oil, and coal production in Indonesia, the types of investment changes necessary to support infrastructure demands and carbon dioxide emissions goals, and the power sector challenges associated with transitioning from a decentralized to a more centralized form of government.

The event opened with Dr. Ichord's outline of his report, which underscores the need for reforms in Indonesia's power sector and for private sector investment, and provides recommendations for the country. Dr. Ichord emphasized the necessity of examining Indonesia in a regional context, and in conjunction with the Paris Climate Agreement.
Robert Fee, Chief of Staff and Acting Senior Vice President of External Affairs at Cheniere Energy, Inc. offered a perspective on the difficult position of Indonesia regarding liquefied natural gas markets, given the country's geography. Fei Yu, Deputy Representative of the North American Representative Office at the Asian Development Bank, expressed agreement with several of Dr. Ichord's proposals and suggested concrete policy steps that will provide budgetary and knowledge support to overcome previous obstacles and to help Indonesia attract private sector investment. Tim Williamson, Chief Executive Officer at FedP3, addressed the potential for more geothermal investment in Indonesia and suggested that local communities could benefit, with increased financial gain and access to water resources. Throughout the discussion, Dr. Ichord contextualized Indonesia's center-periphery relationship, growing urban population, and recent power sector history. Overall, the panel agreed that understanding power sector diversification challenges in Indonesia will be constructive when considering the impacts that future policies, reforms, and investments can have on energy transitions.