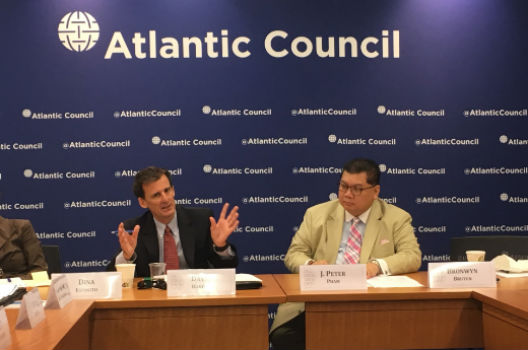 On Thursday, August 8, the Africa Center hosted a briefing with the Honorable R. David Harden, assistant administrator for the Bureau for Democracy, Conflict, and Humanitarian Assistance at the US Agency for International Development (USAID), and Dina Esposito, director of the USAID's Office of Food for Peace, who briefed participants on the El Niño-induced drought in Southern Africa.

Africa Center Director J. Peter Pham welcomed participants, introduced the USAID delegation, and, following the briefing, moderated the discussion.
The conversation focused on the severity of the drought—the worst to hit the region in thirty-five years—and the consequences on food insecurity and existing political tensions in the region. Zimbabwe and Malawi, in which around 40 percent of the population is expected to need emergency food assistance, will be particularly hard hit. The consequences of this drought also threaten important development gains made elsewhere, including HIV/AIDs prevention, education, gender-based violence, and child labor.
Discussion also touched on both USAID and the international community's response to the drought. While USAID's Famine Early Warning System Network flagged the emerging drought in advance, humanitarian assistance to the region remains significantly underfunded. The Southern African Development Community's appeal for $2.4 billion has been overshadowed by other humanitarian crises elsewhere.
The USAID delegation also included Gregory Gottlieb, senior deputy assistant administrator in the Bureau for Democracy, Conflict, and Humanitarian Assistance. Other participants in the event included representatives of the private sector, think tanks, and non-governmental organizations.