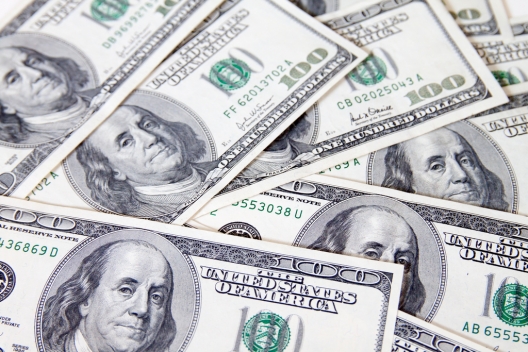 When Deputy Secretary of Defense Ashton Carter announced recently his pending retirement, we at the Council began to think about his legacy, both in that job and in his previous as under secretary for acquisition, technology, and logistics (USD AT&L). Perhaps his most salient initiative was the Better Buying Power guidance of 2010. Through the first and second versions of BBP, Carter and Frank Kendall (his successor as AT&L) have recommended increased used of fixed price contracting, though of a particular type. The first version recommended that procurement officials
Increase the use of [the] Fixed-Price Incentive Firm Target (FPIF) contract type where appropriate using a 50/50 share line and 120 percent ceiling as a point of departure.

On its face, that's a reasonable proposition, but for several years now, I've been hearing from defense contractors that some contracting officers have been attempting to use fixed price approaches in every circumstance imaginable—and some unimaginable. While Carter therein wrote that "one size does not fit all" in contracting types, it seems that more than a few bureaucrats never read past increase use of fixed price. By last last year, as Michael Hoffman wrote on DoD Buzz, the new USD was "backing off the push he and Carter made for fixed price contracts back in 2010." As Kendall himself put it in the interview,
People thought that [fixed price] had become the right kind of contract to use for almost everything. And that wasn't what we wanted. We wanted people to use FPI [fixed price incentives] more in certain situations, and in particular for low rate production.
As Steve Grundman, my colleague here at the Atlantic Council, told Defense News that very month, "Better Buying Power 1.0 went over a lot of people's heads." That was immediately problematic, for if the workforce can't figure out how to implement good policy, bad things can happen. And last month brought an egregious example.
In 1990, the US Congress, through its Chief Financial Officers Act, mandated that all federal agencies must have accounts that can withstand audits. The Feds, they said, must be like public companies, and like most state and local governments, with books that make sense. Some twenty-three years later, the Defense Department is getting around to complying with the law. So this past May, the Defense Logistics Agency (DLA) issued a request for quotation (RFQ) soliciting an accounting firm to evaluate its readiness for such an audit. The procurement strategy was simple: show us your credentials as auditors, show us your schedule of rates, bundle those up into a fixed price, and we'll hold a reverse auction.
Grant Thornton, the world's sixth-largest accountancy, didn't wait for the outcome, but immediately protested the terms of the RFQ to the Government Accountability Office (GAO). The firm asserted that buying professional services on such a "lowest price, technically acceptable" (LPTA) basis is wholly inappropriate, as the work is simply too complex for that. Last month, the GAO denied the protest, writing in its opinion that "the determination of a contracting agency's needs and the best method of accommodating them are matters primarily within the agency's discretion." Simple enough, and as such, Grant Thornton's complaint failed as a matter of law. The DLA's approach, however, fails as a matter of common sense.
Strictly speaking, buying on price might be enough for a decent audit, but procurement and accounting experts with whom I've discussed this wouldn't advise it. As Arthur Andersen himself once said, the accountants' responsibility to their clients does not end at the proffering of a clean opinion; rather, it begins there, with all the other advice they provide. If someone is spending that much time and money looking into your books, he'd better be bringing you ideas for how to improve your business.
Worse, what the DLA is buying is not an audit, with a simple yes-no answer as the minimal output. According to the DLA's own solicitation, it's an advisory assignment to determine whether the agency is ready for an audit, and to recommend what to do if it isn't. A great many matters of process improvement may flow from that. Licensure as CPAs and certification as an audit firm are just not enough to tell a prospective buyer whether a firm really knows what it's doing, and whether it can do it for the specific situation in your agency.
Buying complex products and services smartly is indeed hard. That's why procurement professionals think hard about contract structures in advance. In circumstances as these, rather than RFQs, they issue full-fledged RFPs—requests for proposals. They survey other large enterprises that have dealt with similar problems. They orally quiz the prospective suppliers' leadership about their proposed approaches. They do their homework. That's because they know from their supply chain management classes that using LPTA to obtain nuanced outputs merits a failing grade.
On the other hand, the benefit of using LPTA is that it's easy, though it's easy because it's lazy. Not all contracting officers are lazy, so I suspect that this misadventure may be another case of overzealous implementation of the fixed-price recommendation in the BBP memorandum. Indeed, this RFQ from the DLA takes that one further: not just a fixed price, but the lowest fixed price possible after technical compliance with the specification. This may indeed be the dark apotheosis of the fixed-price ideal.
To be fair, fixed price can be done right. As I wrote in a series of ten installments over four years, the US Army used that approach to great effect in the Family of Medium Tactical Vehicles (FMTV) truck program in 2009. Had the service bought the full fleet of trucks it intended, it would have saved $400 million on the incumbent's best-and-final offer. Ultimately buying a smaller fleet, its savings were smaller, but still in the nine figures.
Perhaps the biggest problem with BBP, as Steve Grundman wrote a few years ago, was the lack of attention paid to the actual mechanisms of policy implementation. Without those, BBP was a compelling set of reforms, but too long and too clever by half. Examples as these tell me that the transmission belt between policy and implementation has indeed slipped, but is not fully broken. The institutionalization of these sorts of reforms may yet take some years, but the DoD has at least shown a few flashes of brilliance.
James Hasik is a senior fellow with the Brent Scowcroft Center on International Security.