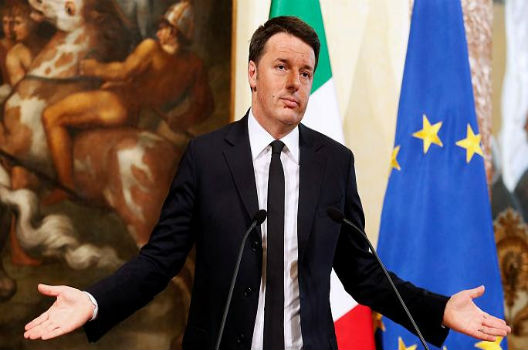 THIS WEEK'S KEY TAKE-AWAYS
Special brief: what you need to know about the Italian referendum
European court case threatens Uber's expansion
Commission releases new clean energy proposal
WTO rules against US in decades-long trade battle

BRUSSELS IN BRIEF
Uber faces new court challenge
The European Court of Justice began hearing a case against ride-hailing app Uber on November 29, which could pose a threat to the company's business model and the "gig economy" in general. The case was originally brought before a Spanish court by members of a local taxi association, who argue that the American company flouts employment laws by billing itself as a technology company rather than a transport service provider. Uber has fought back by saying that its business model is boosting the European gig economy, and that creating barriers to its operations could negatively impact the digital single market in other areas like e-commerce and streaming services. Other EU countries critical of Uber could rely on an eventual ruling to regulate the company's operations. The verdict is expected in mid 2017.
Read more:
New York Times: Uber, seeking to expand, defends itself at Europe's highest court
EurActiv: Uber gains key support ahead of EU Court hearing
Energy package set to place EU on path to sustainability
On November 30, the European Commission presented a new package of proposals to cut energy usage and integrate renewable resources into the bloc's energy grid in an effort to meet commitments of the Paris Climate Agreement. Goals set forth in the proposals include a binding measure to cut the bloc's use of carbon energy by 30 percent and another to increase the use of renewable energies to 27 percent of the total energy grid by 2030. The package must now be approved by national governments and the European Parliament before entering into force.
Read more:
Europa: Commission proposes new rules for consumer centred clean energy transition
BBC: EU energy use to fall by 30% under new efficiency plans for 2030
Reuters: EU unveils power market reform, energy efficiency target

WTO rules against US in ongoing transatlantic trade spat
On November 28, the WTO ruled that the US had given illegal tax breaks to US aircraft manufacturer Boeing, handing a victory to European rival Airbus in a decades-long quarrel. Representatives of the EU, which brought the complaint forward, hailed the ruling as a "complete victory." US representatives, however, quickly pointed to a similar September ruling against the EU over similar subsidies to Airbus, and said that they would appeal the ruling on Boeing. Both the US and EU governments have threatened to impose billions of dollars in retaliatory tariffs against each other if the respective other party does not comply with the WTO judgements. . The CEO of Airbus, meanwhile, suggested that a new set of global rules for aerospace manufacturing is necessary to end the "ridiculous disputes," but emphasized that the US had started it.
Read more:
Wall Street Journal: WTO rules against Boeing in ongoing trade battle between US and EU
Reuters: Airbus calls for global pact on aircraft aid after WTO ruling
Parliament reshuffle as Herr Schulz goes to Berlin
The European Parliament will see a far-reaching mid-term reshuffle of committee leadership positions after its current president Martin Schulz announced on November 24 that he will resign his post in early 2017. He plans to enter German national politics and potentially challenge Chancellor Angela Merkel in next year's federal elections. The decision of his S&D Group colleague Gianni Pittella to run for president could upset the traditional bargain between the center-left S&D and the center-right EPP to take turns in the presidency. Add to the mix questions over the future roles of British MEPs and the party-political power balance among the three EU main institutions – Commission president Jean-Claude Juncker and Council president Donald Tusk are both EPP politicians – and Parliament might see a fight for key positions over the next few weeks that will shape the second half of its current term.
Read more:
Deutsche Welle: Martin Schulz to quit post as European Parliament head, intends to return to German politics
Politico: MEPs in the frame to replace Martin Schulz

Click here to read the full edition of EUSource.