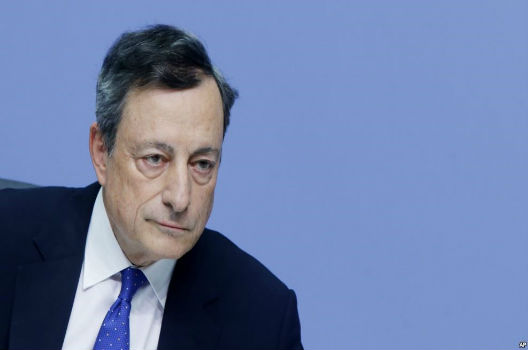 THIS WEEK'S KEY TAKE-AWAYS
Future of Italian banks after referendum in limbo
German company caught in crosshairs of US-China spat
EU accuses US of violating Open Skies agreement
European Central Bank opts for longer but lower QE

BRUSSELS IN BRIEF
Italian banks in limbo after referendum and resignation
The resignation of Italian Prime Minister Matteo Renzi after voters rejected his constitutional reform package in a December 4 referendum sent shares in Italian banks plummeting this week, as investors worried if a caretaker government would be able to fix the country's struggling banking sector. Italy's banks have long been under duress for a series of non-performing loans, scaring investors away as the country's debt-to-GDP ratio has steadily climbed and placed pressure on the Euro. Renzi's constitutional package was intended to make it easier to enact reforms to recapitalize the banks, and Eurozone authorities emphasized the need for a new government to take up the task as soon as possible. After European Central Bank Chief Mario Draghi announced an extension of the bank's stimulus program on December 8, shares in Italian banks ticked up under the assumption that the ECB would buy more Italian bonds at least through the end of 2017, giving the government more time to come up with a solution.
Read more:
Bloomberg: Italy's bank crisis isn't Renzi's problem anymore
Financial Times: No emergency intervention needed in Italy, Djisselbloem says
New York Times: ECB extends bond-buying program to protect Eurozone economy
US blocks Chinese takeover of German chipmaker
US President Barack Obama blocked a bid from China's Fujian Grand Chip Investment Fund to buy German chip-manufacturer Aixtron on December 8, citing national security concerns. Fujian initially announced the USD 723 million takeover back in May, and the German government gave tentative approval to the deal until withdrawing support in October, allegedly under US pressure. Aixtron manufactures devices that produce a crystalline layer used as semiconductors in US missile defense systems. Reports indicate that opposition to the deal comes amid a stronger push by the US and German governments to block Chinese firms from buying companies which produce strategic technologies, since the Chinese government does not allow either country to do so in China. China's Foreign Ministry slammed the collapse of the deal, chalking it up to "politicization" of a commercial takeover.
Read more:
Reuters: China's Fujian drops Aixtron bid after Obama blocks deal
Wall Street Journal: Chinese takeover of Aixtron collapses after US ban

EU accuses US of breaching Open Skies Agreement
On December 1, the EU Commission accused the US of violating the Open Skies Agreement by deliberately delaying a Norwegian Air request to expand cheap transatlantic flight service. The accusation kicks off an arbitration process that will carry into president-elect Donald Trump's administration, and is the biggest dispute to date over the issue of foreign airline market access. Over the past several years, US airlines have pushed the US government to prevent foreign airline rivals–which often benefit from government subsidies–from accessing the United States market.
Read more:
Wall Street Journal: EU steps up dispute with US over transatlantic flights
The Hill: Norwegian Air wins final approval to fly to US
ECB extends bond-buying program but reduces purchasing power
The European Central Bank announced on December 8 that it will extend its quantitative easing program through December 2017, but will also reduce its monthly purchasing power to EUR 60 billion beginning in April, down from the current rate of 80 billion. Investors had expected a shorter-term extension of the bank's stimulus program, prompting an initial market surge at the surprising announcement of a December end date. The drop in monthly purchases, however, caused the Euro to dip against the US dollar shortly after the surge, as investors scrambled to discern whether the reduction represents an ECB intention to gradually taper off the program. ECB Chief Mario Draghi denied that the bank's Governing Council had discussed tapering at the meeting, and emphasized that the bank can vote to increase funding if the financial situation worsens. Market analysts have pushed back on Draghi's claim, arguing that the decision clearly shows an attempt to appease northern members of the Eurozone, such as Germany, where QE is deeply unpopular, by gradually slowing down.
Read more:
Wall Street Journal: ECB extends but tapers stimulus program
Bloomberg: ECB expands stimulus to $2.4 trillion as monthly purchases slow
Reuters: ECB set to scale back asset buys as it extends to end-2017
Click here to read the full edition of EUSource.
ture of Italian banks after referendum in limbo