THIS WEEK'S KEY TAKE-AWAYS
Theresa May begins PM role with surprising cabinet decisions
Privacy Shield deal approved, US companies can sign on Aug. 1
EU Commission strikes at Google with new antitrust charges

BRUSSELS IN BRIEF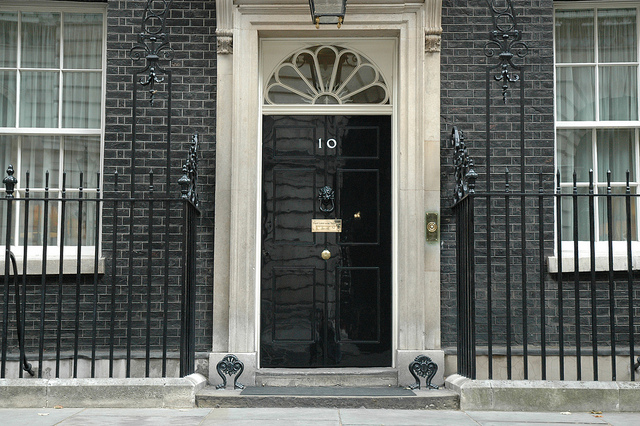 Britain's new prime minister Theresa May takes over; Boris Johnson makes a comeback
The political transition in the UK was sped up this week as David Cameron left 10 Downing Street after Theresa May won the vote among Conservative MPs and her main rival, Andrea Leadsom, withdrew from the race. On Wednesday, May assumed office, and surprised observers with her cabinet reshuffle by appointing avid Brexit supporter Boris Johnson as foreign secretary. The newly created Brexit minister portfolio goes to David Davis, a conservative Eurosceptic, while Philip Hammond will replace George Osborne as chancellor. Ahead of the team lies a busy schedule to get the Brexit negotiations going.
Read more:
Atlantic Council: Turning Brexit into reality
BBC: Who is likely to get the jobs in Theresa's cabinet
Privacy Shield goes into force
The new commercial data transfer pact between the US and EU, Privacy Shield, was officially approved on July 12, and US companies will be allowed to sign on beginning August 1. The new deal comes after months of intense negotiations to address concerns by European data protection agencies, in particular with regard to the role of a new privacy ombudsman to handle complaints from EU citizens on US surveillance. The new framework replaces the Safe Harbor agreement, which was struck down by the top EU court in October 2015. Privacy advocates say that the deal doesn't go far enough to protect Europeans and it is expected that Privacy Shield will again be challenged in courts.
Read More:
Reuters: EU-US commercial data transfer pact enters into force
Department of Commerce: EU-US Privacy Shield Framework press conference
EU expands charges in Google antitrust inquiry
EU Competition Commissioner Margrethe Vestager hit Google with another round of antitrust charges on Thursday, July 14. The Commission claims that Google's advertising service AdSense limits competition by restricting the display of rival ads on third-party websites. The Commission also presented new evidence for a previous charge against Google's comparison shopping site, asserting that Google diverts traffic from competitors. This is the third set of charges against Google since early 2015, and the stakes are very high for the US tech giant as it could face fines of up to 10 percent of global annual revenue or about 7 billion dollars.
Read More:
Wall Street Journal: EU files additional formal charges against Google
New York Times: Google faces new round of antitrust charges in Europe
EU calls on China to close steel plants
At this week's EU-China summit, European leaders came down strong on Chinese steel production, urging Beijing to close down steel plants in order to be granted market economy status, a controversial issue in Brussels. China's overcapacity is hurting the EU's steel industry, causing a 20 percent decrease in the workforce since 2008. If China were to be labeled a market economy, the EU would be more limited in its ability to initiate anti-dumping measures. The issue of a UN tribunal's ruling against Chinese claims in the South China Sea did not feature officially at the summit, with Council President Donald Tusk only stressing the importance of upholding international law in the case.
Read More:
Politico: EU demands Chinese steel plant closures
European Council: Remarks by Tusk on EU-China summit
Euractiv: South China Sea ruling looms large over EU-China summit
Reuters: EU's silence on South China Sea ruling highlights inner discord


Click here to read the full edition of EUSource.