Key Points
The most knowing delegates at this year's World Energy Congress continued to worry about the US-Chinese trade war.
It has slowed growth and placed the biggest drag on oil prices.
At the same time, however, they were shifting focus to the more momentous and generational event of the decoupling of the world's two weightiest economies.
Abu Dhabi, United Arab Emirates – If one strains hard enough to listen in the humid heat of this oil-rich kingdom, one can hear the rumblings of the most profound event for global energy markets and the world economy, not only for this year but perhaps for this era:

It is the decoupling of the world's two weightiest economies, that of China and the United States. The process seems as inescapable as its extent and global impact remains incalculable.

This week's news that President Trump was delaying by two weeks a tariff increase on $250 billion of Chinese goods planned for October 1, the 70th anniversary of the People's Republic of China, is unlikely to slow this trend, and neither will China's responding exemption of pork and soybeans from new tariffs.

The most knowing delegates at this year's World Energy Congress, who met here this week, continued to worry about the US-Chinese trade war. It has slowed growth and placed the biggest drag on oil prices. At the same time, however, they were shifting more focus to the more momentous and generational event of decoupling.

They saw it in the Liquified Natural Gas contracts that the world's fastest growing LNG exporter, the United States, wasn't signing with the world's fastest growing importer, China. They recognized it in the recent Chinese deal to take an equity stake in Russia's Arctic LNG 2 project taken by China National Petroleum Corp (CNPC) and China National Offshore Oil Corp (CNOOC).

Delegates also heard decoupling in the only four LNG vessels that have sailed from the United States to China this year, down from 32 in 2018 and 23 in 2017.

LNG has transformed global gas markets dramatically in recent years, driven largely by significant demand in China and the rest of east and southeast Asia. However, in a market where financing is driven by long-term contracts, often even before construction begins, American suppliers are already gauging the potential costs, until recently unanticipated, of lost Chinese buyers.

One can also see decoupling in the oil deliveries not made to China from the United States this year, even though the US has become the world's largest oil and gas producer and a net exporter. Whereas US shipments of crude oil to China reached half a million barrels a day in summer 2018, they averaged only a third of that in the spring of 2019.

Though delegates had come here to focus on energy markets, the implications of decoupling have begun to touch almost all economic sectors, from aviation and automobiles, from finance and farmers, and from cell phones to semiconductors.

The tit-for-tat tariffs and accompanying Trump tweets have been driving markets all this year, but what traders haven't even begun to price in is the longer term, structural impact of this decoupling and its particular danger to individual companies. Wary that US leaders fundamentally want to undermine their country's rise, Chinese leaders increasingly are dissuading or outright preventing their companies from dealing with American partners. Meanwhile, chastened US companies are rethinking supply chains and relocating Chinese-based manufacturing.

Get the Inflection Points newsletter
Subscribe to Frederick Kempe's weekly Inflection Points column, which focuses on the global challenges facing the United States and how to best address them.
If nothing interrupts this process, it will reverse 40 years of increased trade, financial and economic integration of the two countries. Other nations' companies won't follow the American lead but rather look to pick up lost US opportunities among China's 1.4 billion consumers.

Encouraged by his trade advisor Peter Navarro, President Trump made his own decoupling druthers clear in a late-August tweet: "Our great American companies are hereby ordered to immediately start looking for an alternative to China, including bringing your companies HOME and making your products in the USA."

President Trump's trade policies are resulting in an economic slowdown that could endanger his re-election and thus his revived efforts toward a solution. Yet, it remains unlikely that any major deal can reverse this downward trajectory in bilateral relations in any lasting manner, even as China and the United States open the 13th round of trade talks in October (no specific date set yet).

Beijing remains eager to see the US remove its tariffs. Trump administration negotiators continue to want China to commit to structural changes in how it does its business, ranging from intellectual property protections to state subsidies.

The most profound shift of recent weeks, however, may be Beijing's move from negotiating the best deal possible to hunkering down for an epochal, systemic contest that Chinese officials fear will long outlive the Trump administration.

Speaking earlier this month to a training session for Communist party cadres, Chinese President Xi Jinping dramatically underscored this change of mood.

The summary of Xi's speech, published so it would not be missed by the official Xinhua news agency, doesn't mention the United States but focuses on "all manner of struggles" China will have to undertake to achieve the "Chinese dream" of a "great national rejuvenation" by 2049, the centenary of the People's Republic of China.

Said Xi, "For those risks or challenges that jeopardize the leadership of the Communist Party and China's socialist system; for those that endanger China's sovereignty, security and development interests; for those that undermine China's core interests and major principles; and for those that deter China's realization of a great national rejuvenation, we will wage a determined struggle against them as long as they are there. And we must win the struggle."

The South China Morning Post, in reporting on the speech, said that the Chinese word for "struggle," douzheng, appeared nearly 60 times in the summary, underscoring the siege mentality that seems to have seeped into Chinese leadership regarding the US.

"It's a fundamental political statement," prominent Beijing political commentator Wu Qiang told the newspaper. "China will adopt an antagonist stance, position and approach to handle the deterioration of China-US relations."

Xi took considerable poetic license, reminiscent of the movie Crouching Tiger, Hidden Dragon in how he instructed Communist cadres to remain watchful of the emerging dangers. He said they should be able "to notice a deer passing by, looking at the grass and leaves, see a tiger jumping out by hearing the wind in the pines, and know the coming of autumn by spotting the changed color of a tree leaf. "

In the less nuanced world of Trump tweets and global markets, it's time to buckle up for what is likely to be a long and bumpy ride. It also may be the moment to shift one's focus from President Trump's "art of the deal" to what one Chinese expert, Li Mingjiang of Nanyang Technological University, calls President Xi's unfolding "art of the struggle."
This article originally appeared on CNBC.com.
Frederick Kempe is president and chief executive officer of the Atlantic Council. You can follow him on Twitter @FredKempe. 
Must-Reads from a World in Transition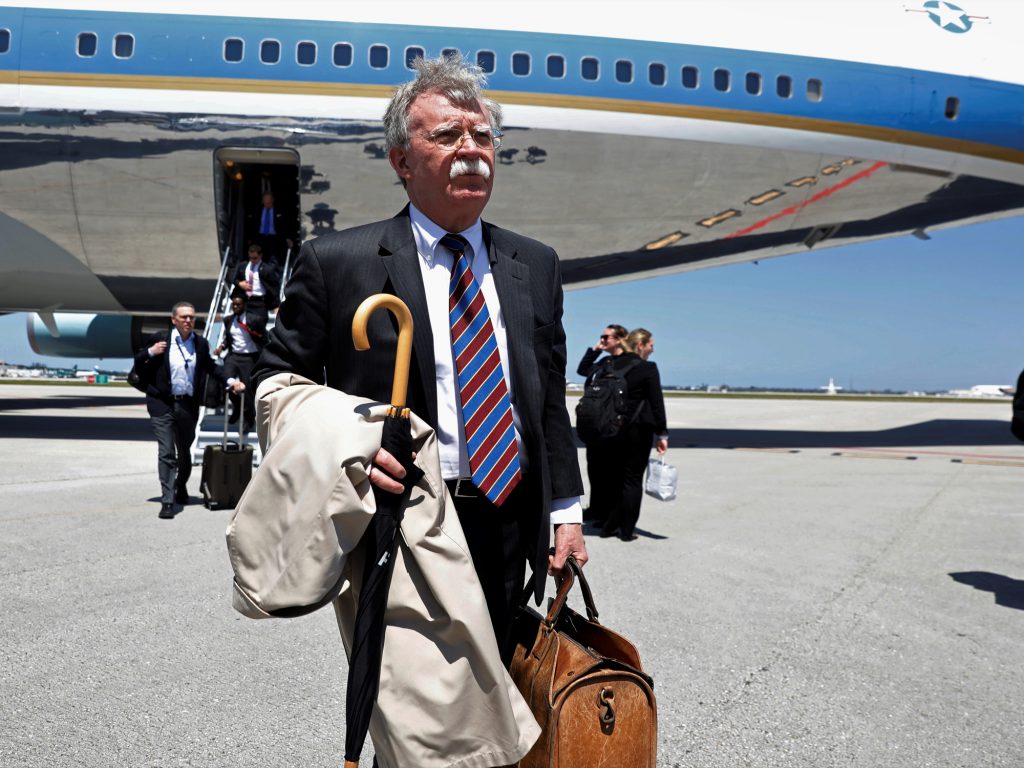 This week's top reads dig deeper into the decoupling and what former Australian Prime Minister Kevin Rudd sees as the "end game" in trying to solve the U.S.-Chinese trade war. Also don't miss Tom Wright's look in the Atlantic at what was behind President Trump's firing of John Bolton and Bob Kagan's provocative look at Israel's elections in the context of the failing liberal world order.
The past few days' must-read is a New York Times Magazine page-turner on "the secret history" President Trump's dealings with Iran and decision not to strike the country.
#1 U.S.-CHINESE END GAME
To Deal, or Not to Deal: The U.S.-China Trade War Enters the End-Game
Kevin Rudd / ASIA SOCIETY POLICY INSTITUTE
The Gloves Are Off: The U.S.-China Trade War Is Coming for Big Business
Scott B. MacDonald / NATIONAL INTEREST
Former Australian Prime Minister Kevin Rudd, one of the keenest observers of US-Chinese relations, provides a must-read look at "the last chance to find a way through" the countries' bewildering trade war after it began some 18 months ago.

Says Rudd, a member of the Atlantic Council's International Advisory Board, "Failing that, we should all buckle up and get ready for the rockiest of rides next year that the global economy has seen since the end of the global financial crisis a decade ago, which includes the risk of American sliding into recession." Read More →
The National Interest's Scott MacDonald puts the ongoing trade war in the context of intensifying great power competition between an America, who's relative power is declining, and a China, who's "international reach is founded upon an illiberal world order, with a global reach to a range of partners, many of which are authoritarian in their political makeup and regard U.S. power as a threat."

MacDonald writes that "the global business world is now being reconfigured by a decoupling between the world's two largest economies" that "impacts practically every country where global businesses are active." Read More →
#2 XI'S NEW STRUGGLE
With whiffs of Cultural Revolution, Xi calls for struggle 50 times
Katsuji Nakazawa / NIKKEI ASIAN REVIEW
Nikkei Asian Review takes a deeper dive on President Xi's historic speech to Chinese Communist Party cadres, quoted in the column above, which Western leaders ignore at their peril. There has been no better documentation of Xi's shift in thinking and actions toward generational struggle.

Writes Katsuji Nakazawa, "Xi's speech last week is being taken by some as 'going a step further than his past words and deeds.' The theory of struggle is none other than the Mao Zedong theory, and the speech has excited the party's remaining left-wing radicals."

"If history is a lesson," Katsuji continues "what is destined to come next is known as the Rectification Movement," a reference to a 1940 purge of anti-mainstream factions by Mao Zedong. Read More →
#3 IN PURSUIT OF A NOBEL PEACE PRIZE?
Bolton's Departure Signals Trump's Foreign-Policy Pivot
Thomas Wright / THE ATLANTIC
Tom Wright of Brookings provides the smartest look at Washington's biggest news this week, the very Trumpian firing of John Bolton, the administration's third national security advisor in as many years. Wright concludes, "Trump wants to write a new chapter, closing the one marked 'Militarism and Maximum Pressure' and opening one called 'Dealmaking and the Pursuit of the Nobel Peace Prize.'"

"Few of his officials are particularly enthusiastic about this pivot," adds Wright, "but led by Secretary of State Mike Pompeo, they accept it and will seek to shape it. Bolton did not accept it—with the exception of Russia, where he was playing a constructive role in advancing Trump's goals—and played the role of a saboteur… And earlier this week, it came to an end." Read More →
#4 ISRAEL'S CHOICE
Israel and the Decline of the Liberal Order
Robert Kagan / WASHINGTON POST
Following Netanyahu's failed effort to form a government last spring, Israelis head to the polls to cast their ballot in an election that once again revolved around the promise and peril of King Bibi, Israel's longest serving Prime Minister.

Writing for the Washington Post, Robert Kagan lays out the stark choice before Israeli voters of following down the road of Netanyahu's illiberal nationalism or the liberal world order it has traditionally tied itself to. He sees Israel's turn as a "case study of what happens to small states when global winds shift," writes Kagan.

Yet he adds a warning: "What makes Israelis think if the United States were to cease supporting the liberal world order and began shedding the alliances it created after World War II, that the only ally it would not shed would be Israel?" Kagan cautions. Read More →
#5 IRAN: WHAT REALLY HAPPENED
The Secret History of the Push to Strike Iran
Ronen Bergman and Mark Mazzetti / NEW YORK TIMES MAGAZINE

This week's must-read is a page-turner from reporters Ronen Bergman and Mark Mazzetti in the New York Times Magazine, richly laying out the inside story of US-Israeli deliberations on whether, when and how to strike Iran, as the mullahs were moving toward the bomb during the first term of the Obama administration.

It is a story of US-Israeli cat-and-mouse games, mutual dependence, suspicions, spying and a steadily deteriorating relationship between the Israeli PM and the American President, who Netanyahu dubbed "'part of the problem, not the solution.'"

Don't miss a word of this one. Read More →
Quote of the Week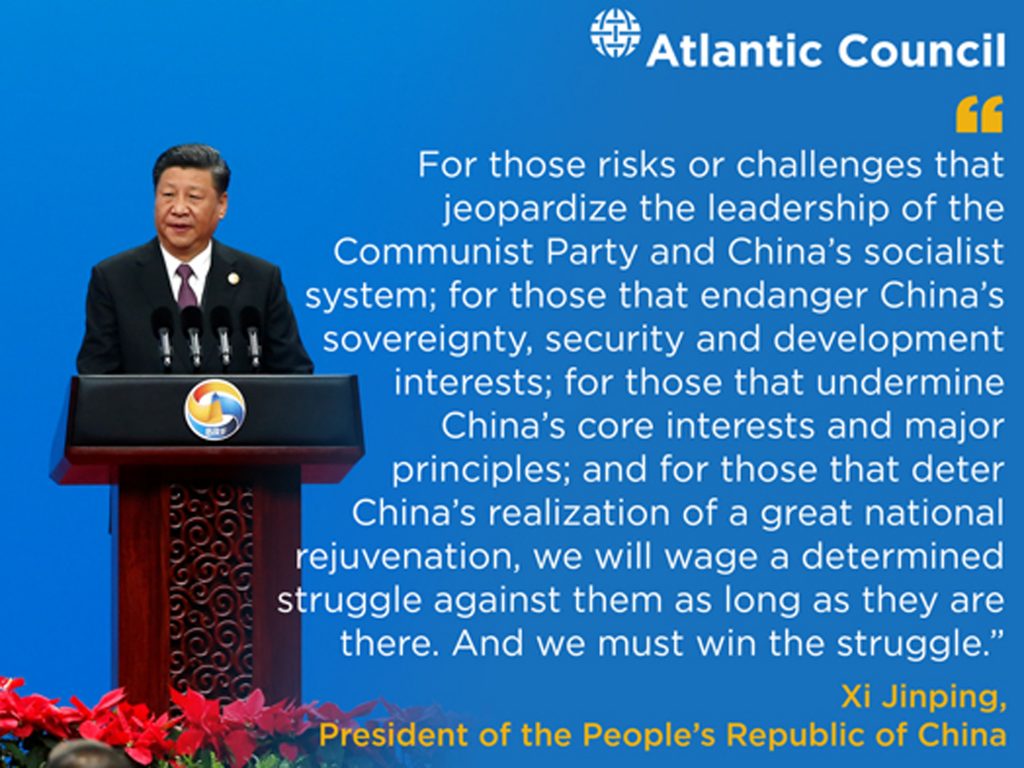 Atlantic Council Top Reads