Beijing should loosen its control over the actions of the Hong Kong government in order to ensure the continued stability and economic success of the territory, former US general consul to Hong Kong and Macau Kurt Tong advised on September 12.
Hong Kong has been gripped by months of widespread demonstrations over concerns that the Chinese government was attempting to reverse some of the political autonomy granted to the territory following its transfer from British to Chinese control in 1997. Beijing can calm the situation, Tong argued at an Atlantic Council event on the situation in Hong Kong, by "stepping back a little bit." If Beijing allowed "the Hong Kong government the flexibility to respond more quickly, more directly, and more convincingly to the concerns of the Hong Kong people," he continued, both sides could return "to a relationship of trust and respect."
The protests in Hong Kong were sparked by a bill that would have given the territory's chief executive, Carrie Lam, greater authority to extradite fugitives and suspects to mainland China. Demonstrations against the proposed measure occurred throughout the summer, with estimates of participants reaching as many as two million.
While Lam called the bill "dead" on July 8, it was not formally withdrawn until September 4. Despite Lam's reversal on the extradition bill, large protests continued on September 7, fueled by lingering anxieties about Beijing's control over the Hong Kong government.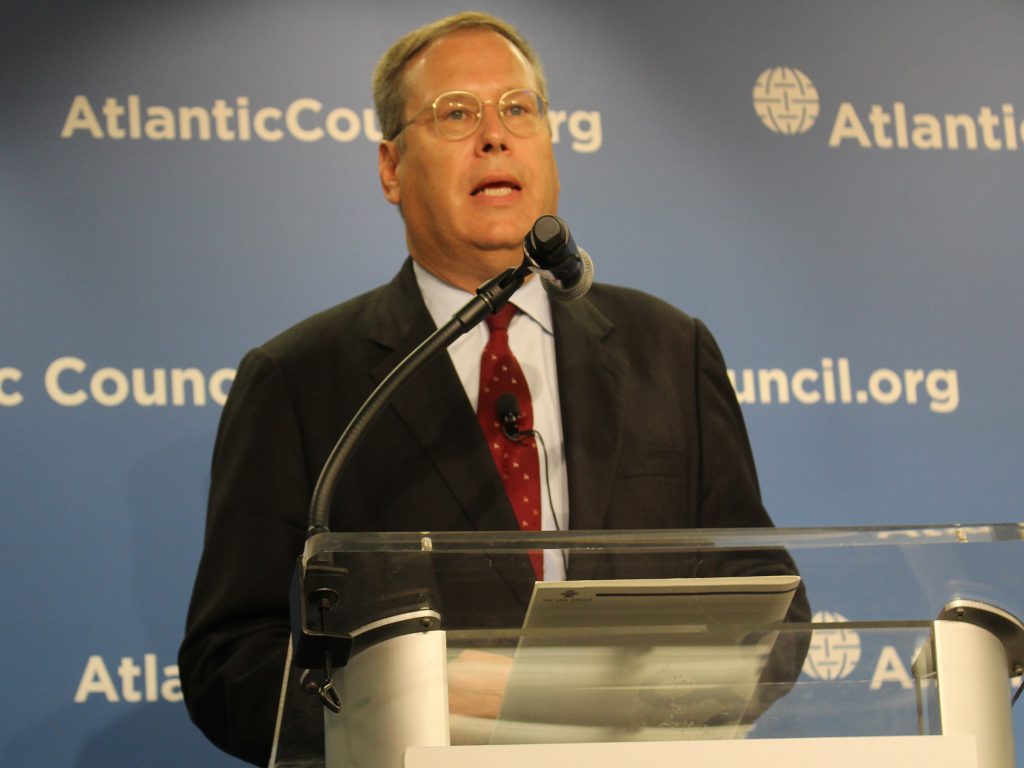 An eroding "one country, two systems" model?
Tong argued that while "the extradition bill proposal and its withdrawal was clearly badly mishandled by the Hong Kong government," many Hong Kongers express concern that their level of autonomy from mainland China has been threatened in recent years. Since the handover from the United Kingdom to China, the governance of Hong Kong has followed a "one country, two systems" model, which affirms Chinese sovereignty over the territory but preserves judicial and political rights such as freedom of speech and assembly.
While this arrangement has worked well for most of the last two decades, Hong Kongers are beginning to get a sense that Beijing "was emphasizing more on the one country stuff…and less about the two systems stuff," Tong explained. "That sense of frustration has fed people's anxiety about the future," and transformed disapproval of an extradition bill into a larger demonstration movement, according to Tong. Richard Bush, a senior fellow at the Brookings Institution, added that growing economic inequality has also "alienated a lot of middle class and lower class people from the political system," both within Hong Kong and from mainland China.
Sarah Cook, a senior research analyst on China at Freedom House, explained that in the last few years there have been "persistent attacks on freedom of the press, freedom of assembly, and the rule of law," in Hong Kong. Added to this was a significant change in "the nature and the interaction by the Hong Kong government," toward its citizens and civil society groups, Cook said. In the example of the extradition bill, Cook pointed out that "people didn't take to the streets right away," instead allowing civil society and interest groups to try to convince legislators against the move. These attempts, however, "were stonewalled or given very unreasonable responses," she explained, which led to the demonstrations.
The deterioration of freedoms in Hong Kong have caused many to "wonder whether the one country, two systems approach can survive," noted Atlantic Council nonresident senior fellow Olin Wethington.
Many of these changes have been spurred on by pressure from Beijing, where some officials are overly "focused on using various means to maintain authoritarian control over [the] political situation and even over private discourse in people's lives," according to Tong. These voices in Beijing crowd out others who see the economic benefits Hong Kong provides the mainland as a direct result of the one country, two systems model. "Having too many people working on Hong Kong in the mainland government is actually counterproductive," Tong added, "because you incentivize a lot of bureaucrats to come with a reason for existence; [so] they identify problems."
Giving Hong Kong some space
For Tong, the solution to the growing impasse is clear: "the Hong Kong government needs some space." By backing off some of its pressure, authorities in Hong Kong can spend less time worrying about rolling back political rights and actually address important issues like inequality. Hong Kong's officials can also work to "double down on [the territory's]international flavor," which has helped make it one of the most important financial centers in the world, Tong argued.
This renewed focus on solidifying Hong Kong's economic situation could be important, Clay Lowery, a former assistant secretary for international affairs at the US Department of the Treasury and an executive vice president of the Institute of International Finance, observed. "Being a global financial center signals to investors around the world that that is where they want their money to be," Lowery explained. But the continued protests and threat of potential violent crackdown has increased uncertainty for the business community, which Lowery warned could harm Hong Kong's attractiveness in the future, potentially endangering economic growth in both the territory itself and the mainland.
Tong argued that officials in Beijing just need to "be confident in Hong Kong" and "see it as an opportunity and not a threat." Most Hong Kongers "want to have a good relationship with China," he added, but have genuine concerns about the erosion of the territory's freedoms. If China can allow the "one country, two systems" model to operate the way it should, Tong maintained, Hong Kong can cease being a source for concern and return to its place as a valuable asset for all of China.
David A. Wemer is associate director, editorial at the Atlantic Council. Follow him on Twitter @DavidAWemer.
Watch the full video of the event
Read more on Hong Kong