As the global community continues to grapple with the coronavirus (COVID-19), the Atlantic Council is open for business. Our business, meetings, and events, however, are occurring virtually. For more information, please read an update from our President and CEO.
An #ACFrontPage event
Atlantic Council Front Page is our premier live ideas platform for global leaders to discuss the defining challenges of our time.
Atlantic Council Front Page is a new virtual event series featuring top newsmakers across multiple digital platforms. Harnessing the convening power and expertise of the Council's thirteen programs and centers, #ACFrontPage leverages the Council's capabilities in social media, press, and digital outreach to spotlight the world's most prominent leaders and the most compelling ideas across sectors and engage new audiences eager for nonpartisan and constructive solutions to current global challenges. This widely promoted program features the Council's most important guests and content serving as the highlight of our programming each week.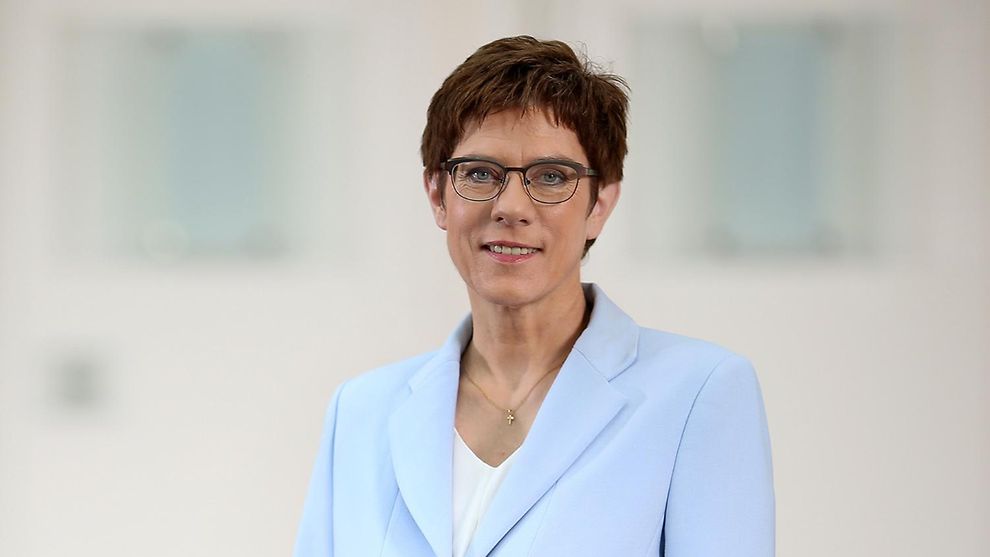 German Defence Minister Annegret Kramp-Karrenbauer joins #ACFrontPage to discuss transatlantic resilience in the midst of the COVID-19 pandemic, the future of the transatlantic alliance, and the geopolitical challenges from Russia and China with a special focus on the High North.
Minister Annegret Kramp-Karrenbauer has served as German Defence Minister since July 2019 and as Chairperson of the Christian Democratic Union (CDU) since December 2018. She previously served as Secretary General of the CDU in 2018 and as Minister-President of Saarland from 2011 to 2018. As commander-in-chief of the German armed forces in peace time, Minister Kramp-Karrenbauer has warned of an aggressive Russia, the threat of Islamist terrorism, an ascendant China with global ambitions, and authoritarian challenges to a liberal world order. Her assessments of the international threat environment and the implications for the transatlantic alliance would sound familiar to many US national security experts. Against this backdrop, she has also advocated for both Germany and Europe to take on significantly greater responsibility in foreign and defense policy. This is also the background for the virtual journey to the High North on which Minister Kramp-Karrenbauer embarked in June this year.
The Atlantic Council's Future Europe Initiative is pleased to present this live show as part of their mission to inform and influence the response to the global crisis. From publishing timely commentary and analysis across the continent to providing a transatlantic platform for European leaders driving the crisis response, the Atlantic Council is combining foreign policy, economic, and business expertise to help re-imagine the post COVID-19 world.
The live online conversation will be held on Wednesday, June 24, 2020 from 9:30 a.m to 10:15 a.m. (EDT) / 15:30 to 16:15 (CEST) via Zoom. In order to join the call, please register below. After registering, you will receive a confirmation email with information on how to join.
Featuring
H.E. Annegret Kramp-Karrenbauer
Federal Minister of Defence
Chairwoman of the Christian Democratic Union (CDU)
In conversation with
Ms. Anna Wieslander
Director, Northern Europe
Atlantic Council
Introductions by
Mr. Frederick Kempe
President and Chief Executive Officer
Atlantic Council