About the project
Since its emergence, the novel coronavirus (COVID-19) has spread rapidly across the globe. Health systems are straining under an overwhelming demand and a lack of infrastructure and personal protection equipment, while the global economy has taken a severe hit as social distancing and self-quarantine strategies interrupt daily life and prevent commerce.
Europe has become the center of the pandemic as the number of cases grow exponentially across the continent. Given Europe's complex overlap of governance structures, debates over the needs of Member States versus the jurisdictions of the European Union rage as the situation on the ground worsens. After a rocky start, however, European nations have begun to work together, both at national and EU levels. Will Europe be able to sustain its cooperative measures, or will individual countries peel off looking for independent solutions? What is the role of the EU in a public health crisis, traditionally the remit of Member States? How will a European Commission dedicated to developing a geopolitically-focused EU interact with its neighbors and rivals in this time of crisis, and how will it impact the international system after the virus abates?
This series from the Atlantic Council's Future Europe Initiative aims to follow these questions by tracking developments in key countries across the continent, and adding expert commentary across topical themes.
Featured events
Featured commentary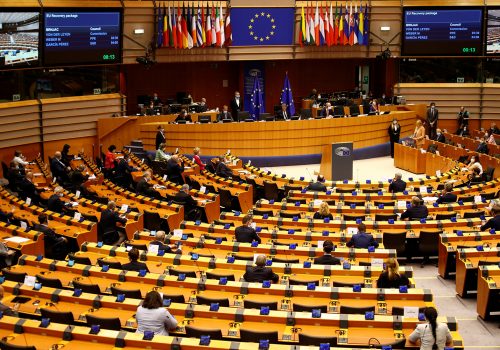 Fri, May 29, 2020
Top officials from Italy and Spain—the two European Union member states hit hardest by the coronavirus pandemic—praised the EU's May 27 announcement of a €750 billion ($826.5 billion) recovery program to rescue the bloc from its worst economic crisis in its history.
New Atlanticist by Larry Luxner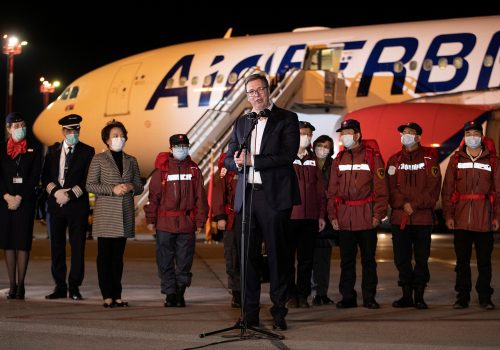 Fri, Apr 3, 2020
COVID-19 overshadowed two major developments in the region: the EU decision to open membership talks with North Macedonia and Albania, as well as North Macedonia's formal accession to NATO on March 27. In normal circumstances, this would have been huge news. Yet now the pandemic leaves little bandwidth for other matters, even in the Western Balkans.
New Atlanticist by Dimitar Bechev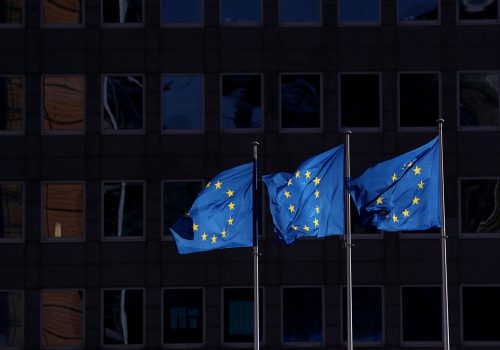 Tue, Mar 31, 2020
European leaders are deciding the future of European power on the world stage. If Europeans can't ensure solidarity with each other after so much pain and sacrifice, it will not only be a devastating loss for Europe. It will also be a blow to a world looking for the political shape of a post-coronavirus world.
New Atlanticist by Benjamin Haddad and Josh Lipsky