On Thursday, February 11, 2021, the Atlantic Council hosted a public conversation between H.E. Sayyid Badr bin Hamad Albusaidi, Foreign Minister of the Sultanate of Oman, and Ambassador Marc J. Sievers, Atlantic Council nonresident senior fellow and former US Ambassador to Oman. Ms. Kirsten Fontenrose, director of the Atlantic Council's Scowcroft Middle East Security Initiative, provided introductory remarks.
H.E. Sayyid Badr Albusaidi discussed Oman's role in peace building across the region, the opportunities for youth and economic diversification, and US-Omani relations following leadership transitions in both countries.
To explore media coverage of this event, please visit the following:
Related content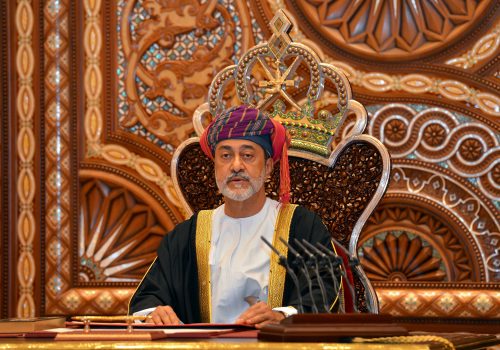 Tue, Jan 12, 2021
January 11 marked the first anniversary of Sultan Haitham bin Tareq's selection as the successor to Sultan Qaboos bin Said. While there were no official celebrations, the government marked the event with a series of announcements and many Omanis congratulated the Sultan on the first anniversary of his rule.
MENASource by Marc J. Sievers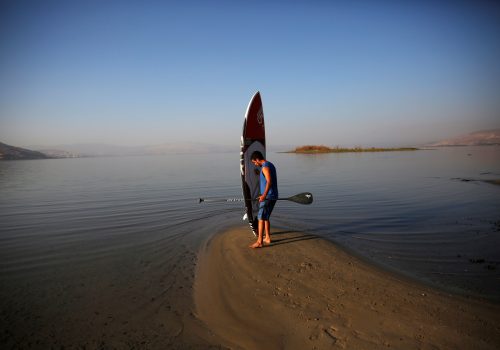 Tue, Dec 22, 2020
With the threat of climate change already creating direct consequences for water security and conflict, safeguarding water for the region will prove to not only be a challenging task, but an even more crucial one than during the last multilateral efforts in the 1990s.
MENASource by Rumaitha Al Busaidi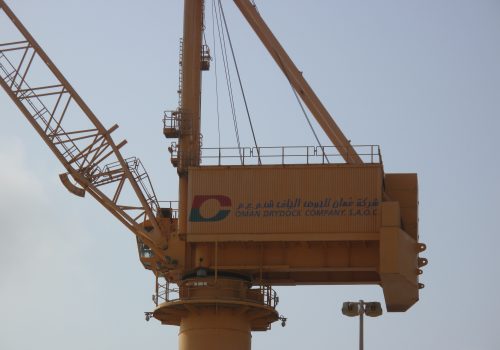 Tue, Jul 14, 2020
With the onset of COVID-19 and an economic crisis that is bound to accelerate history, Oman's commitment to steady progress and political neutrality will face new tests and leverage the country's wider global relationships.
MENASource by Phillip Cornell