As the global community continues to grapple with the coronavirus (COVID-19), the Atlantic Council is open for business. Our business, meetings, and events, however, are occurring virtually. For more information, please read an update from our President and CEO.
Please join the Atlantic Council Global Energy Center at 12:30 pm EDT on Monday, August 30, as we welcome Brian Menell, Founder and CEO of TechMet Ltd, to discuss his outlook for a sustainable and secure transition metals supply chain.
Climate goals demand an unprecedented scaling of transition mineral production. Yet care must be taken to ensure supply chains are secure, sustainable, and resilient. As a major market for and significant potential source of these minerals, the United States must do its utmost—alongside partners and allies—to secure critical supply chains and enhance their sustainability, placing such issues at the forefront of energy transition policies.
Consecutive US administration have issued executive orders aimed at securing mineral supply chains against geopolitical meddling. The United States International Development Finance Corporation has put money behind these efforts, completing a groundbreaking equity investment in European-based mining investor TechMet Ltd to bolster its projects in the Western Hemisphere. Public-private partnerships between the minerals industry and the US government will be critical to securing metals supply chains that enable—rather than hinder—the clean energy transition.
Please join this conversation via the web application Zoom, which is accessible through your web browser, the Zoom desktop or mobile app, and by phone. If you wish to join the question and answer period, you must join by app or web. You must register to receive further information on how to join the virtual audience.
Featuring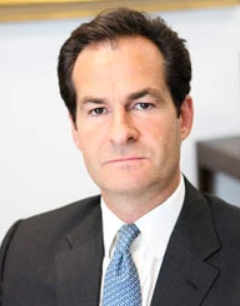 Brian Menell, Chairman and Chief Executive Officer, TechMet Ltd
Brian Menell is a British / South African businessman with more than twenty-five years' experience of investing in and developing natural resources projects across Africa, North America, and South America. He is the Chairman and Chief Executive Officer of TechMet, a private company building world class projects that produce, process, and re-cycle technology metals critical to electric vehicles, renewable energy systems, and energy storage. One of TechMet's largest shareholders is the United States International Development Finance Corporation (DFC – the US government's development finance institution). Brian Menell is also the chairman of Brazilian Nickel, a private UK company developing nickel and cobalt production in Brazil, a director of Li-Cycle, the biggest lithium-ion battery recycler in North America and a director of US Vanadium. TechMet's core investments include: Brazilian Nickel PLC – Nickel and cobalt in Brazil; Li-Cycle – Lithium-ion battery recycling in Canada and the United States; US Vanadium – Vanadium specialty chemicals production in Arkansas, and; Tinco – the largest tin and tungsten mines in Rwanda.
Moderated by
Related content
Learn more about the Global Energy Center