On Friday March 3, 2023, the Atlantic Council's Africa Center hosted a discussion on the high costs of data in African markets, where consumers globally pay the highest percent of their income towards digital connectivity. The virtual event featured keynote speaker Dilawar Syed, the special representative for commercial and business affairs at the US Department of State, as well as a high-level expert panel with Hardy Pemhiwa, the president and CEO of Cassava Technologies; Nitin Gajria, the managing director for Sub-Saharan Africa at Google; and Roslyn Docktor, the vice president of technology and science policy and of the Middle East and Africa at IBM. The conversation was moderated by Africa Center Senior Fellow and Prosperity pillar lead Aubrey Hruby, who's twin report with the Policy Center for the New South on this topic was recently made available here.
In her opening remarks, Africa Center Senior Director, Amb. Rama Yade, explained the urgent need for increased investment and focus on Africa's digital development. Creative industries, which are closely linked to issues of data connectivity "are not only about entertainment," she observed. "It is about business opportunities." The success of Nigeria's "Nollywood" and Morocco's "impressive cultural agenda," she argued, are key examples of the importance of digital access in expanding "African soft power." Ultimately, "investments in critical digital infrastructure will drive the success of the cultural agenda," she said.
The Digital Transformation with Africa Initiative (DTA)
Syed laid out three specific areas that the DTA – an initiative aimed at helping countries rebuild their economies after the pandemic and at advancing their digital development – plans to support: building infrastructure, "human capital development," and "enabling environments."
"The [United Nations] recently reported that 80 percent of the digital connectivity cost is about infrastructure," Syed said. Some African governments face challenges in financing these projects, which is "why the $350 million the [US government] is going to be providing is designed to help mitigate these costs," he said.
On the topic of human capital, Syed said that the Biden administration wants to be "very thoughtful" about ensuring that it is "both investing in talent in Africa so that [it] can actually power Digital Africa with its own resources," as well as investing in the "digital literacy" on the continent. The United States has made progress on this goal, Syed argued, through "US coding schools, which have opened up amazing shops training women and young men."
Private-sector investment
Investments in infrastructure must factor in fiber-optic connectivity—the "digital railroad"—and "interconnected data centers," according to Pemhiwa. This effort has been gradually increasing. For example, Cassava technologies has been building "since 2004, and [now has] 110,000 kilometers of fiber broadband" across the continent.
To increase private sector involvement in data markets in Africa, there has to be a "multifaceted effort," Gajria said. "It's not about one player coming in." Most importantly, he said he believes there need to be innovative solutions to "increase competition," which in turn could drive prices down. "What works in one country with scale is not necessarily going to work in other countries without the scale."
Emerging technologies
"The telecom industries are being disrupted," Docktor observed, due to gradual decreases in reliance on hardware. "While you still need the optics," she acknowledged, "more of that is being managed in the data centers, in the cloud, rather than at the endpoint." This revolution will lower costs by enabling "greater competition in how [companies] set up the infrastructure and how [they] manage" these systems.
"We've seen some really interesting trends emerge" from "innovative business models" in dense communities like Nairobi and Accra, Gajria said. Google is currently working on refining the android operating systems to "enable telcos, as an example, to on sell devices through innovative business models," which in turn brings down some of the "upfront costs" associated with data access.
Docktor also emphasized the importance of proactive foresight. With "predictive modeling" it is possible to "drive down costs for good," she said. Thus, by pursuing "optimization within the telecom industries," including through the use of quantum computing, Docktor said she "[hopes] that will achieve results that the average customer will see when they go to buy their data, buy their [voice over internet protocols], and get their handheld device."
Persistent challenges
When it comes to regulating data development across the continent, Pemhiwa has observed significant improvement in the last ten years. However, there are persistent challenges when policy makers "don't have access to tools and the latest knowledge and education to be able to regulate [Africa] better."
In line with the DTA's priorities, Docktor says there is a persistent need for "skill development." "We need technology skills," she said, "engineering infrastructure skills, so you can do this optimization, and management skills."
Alexandra Gorman is a young global professional at the Atlantic Council's Africa Center.
The global digital economy is booming. Currently, however, Africa remains the most expensive region in the world when it comes to data. It is imperative that the continent be able to access data affordably if it is to benefit from a future in which the digital economy becomes increasingly interconnected and profitable.
In December, US President Joe Biden announced the launch of a new Digital Transformation with Africa Initiative (DTA) that intends to invest over $350 million and facilitate over $450 million in financing for Africa. The initiative reflects the growing global recognition of the digital transformation underway in African markets and the need to accelerate investment in hard and soft digital infrastructure. As the administration builds out the DTA, it is critical to get the views of experts, investors, and businesses in the space.
Africa Center Senior Fellow Aubrey Hruby will also outline key findings from a forthcoming report that analyzes the current state of the digital transformation in Africa, elucidates how affordable and accessible data is imperative for further development, and provides concrete recommendations to the key actors and facilitators of the transition outlined in the DTA.
Join us online at 10:00 a.m. ET | 3:00 p.m. GMT on Friday, March 3, 2023 to explore the DTA, hear from major investors, and to get an understanding of the critical importance of data in further developing African nations.
Keynote speaker
Dilawar Syed
Special Representative for Commercial and Business Affairs
U.S. Department of State
Panelists
Hardy Pemhiwa
President & CEO
Cassava Technologies
Nitin Gajria
Managing Director, Sub-Saharan Africa
Google
Roslyn Docktor
Vice President, Technology and Science Policy & Vice President, Middle East and Africa
IBM
Moderator
Aubrey Hruby
Senior Fellow
Africa Center, Atlantic Council
The Power of African Creative Industries
In partnership with the Policy Center for the New South (PCNS) and in the framework of its larger African creative industries program, the Africa Center is delighted to present a new research series on "The Power of African Creative Industries", starting with a forthcoming report, "Critical Connectivity: Reducing the Price of Data in African Markets" by Africa Center Senior Fellow Aubrey Hruby.
After the Africa Creative Industries Summit of Washington in October 2021 at the Smithsonian National Museum of African Art, the Sports Business Forum of Dakar in March 2022, the launch of a Financial engineering task force for African creative industries and the Africa Center's partnership with the US State Department at the African and Diaspora Young Leaders Forum during the US-Africa Leaders Summit of December 2022, the Africa Center continues to amplify its creative industries program through a research workstream documenting a promising economic sector.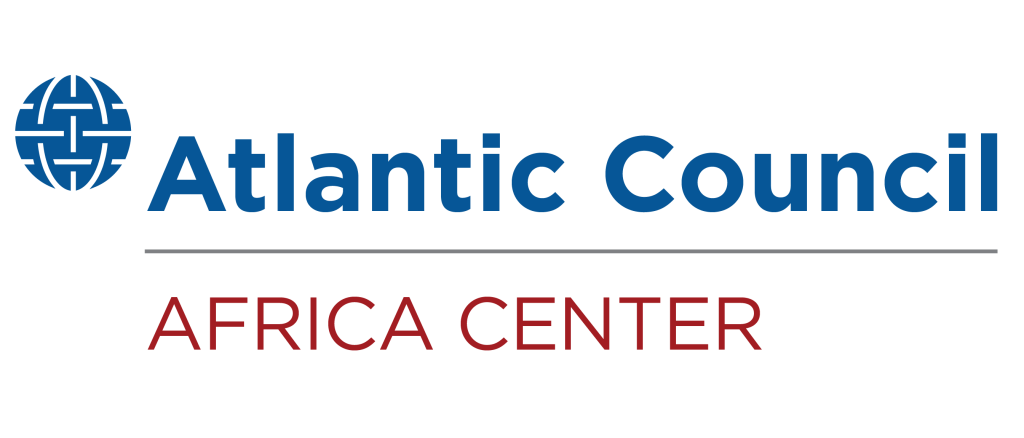 The Africa Center works to promote dynamic geopolitical partnerships with African states and to redirect US and European policy priorities toward strengthening security and bolstering economic growth and prosperity on the continent.