As the global community continues to grapple with the coronavirus (COVID-19), the Atlantic Council is open for business. Our business, meetings, and events, however, are occurring virtually. For more information, please read an update from our President and CEO.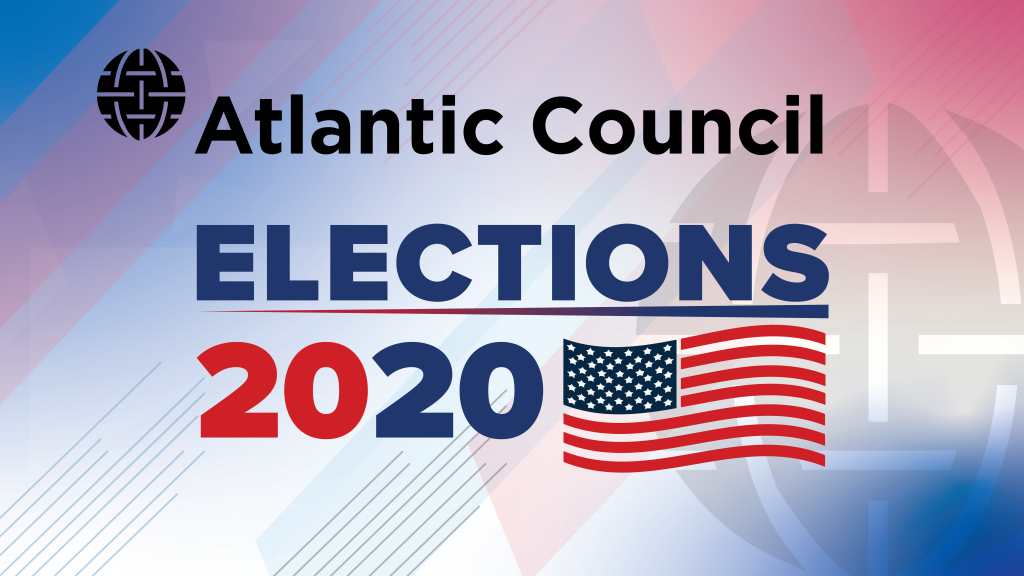 America's role in the world
Join the Atlantic Council for conversations on the most critical issues at the intersection of domestic and international affairs that will influence this year's US elections.
Event description
Please join the Atlantic Council on Wednesday, August 19, 2020, from 3:00 p.m. to 4:30 p.m. EDT for a conversation featuring Mr. KC Choi, Dr. Melissa Flagg, Mr. Derry Goberdhansingh, and Mr. Terry Halvorsen, hosted by Atlantic Council's GeoTech Center Director, Dr. David Bray.
The world is changing. Open societies are now at the digital crossroads associated with choices involving the Internet, machine learning, 5G/6G, cloud computing, quantum technologies, commercialization of space technologies, encryption, online content, intellectual property, cyber-defense, and several other digital issues. Leaders around the world face a series of key choices as to what paths they want to take associated with these digital issues.
This special Atlantic Council session will discuss tech issues tied to the future ahead, the US elections, and the global digital challenges that must be remedied as well as core digital opportunities that provide ways of ensuring that new technologies and data empower people, prosperity, and peace.
Featuring
KC Choi
Executive Vice President and GM, Global Mobile B2B Team, Mobile Communications Business
Samsung Electronics
Dr. Melissa Flagg
Senior Fellow, Center for Security and Emerging Technology
Georgetown University
Derry Goberdhansingh
CEO
Harper Paige, LLC.
Terry Halvorsen
Executive Vice President and Chief Information Officer B2G, IT and Mobile Communications
Samsung Electronics
Dana Hudson
President and CEO
c6 Strategies
Also including
Teresa Carlson
Vice President, Worldwide Public Sector
Amazon Web Services
The Hon. William Hurd
United States Representative, 23rd District of Texas
United States House of Representatives
Hosted by
Dr. David Bray
Director, GeoTech Center and Emcee for Digital Crossroads
Atlantic Council
Powered by