Event recap
On April 29, 2020, the Atlantic Council Global Energy Center hosted LanzaTech chief executive officer, Dr. Jennifer Holmgren, as part EnergySource Innovation Stream, an online series that highlights new energy technologies with the potential to reshape the global energy system. Dr. Holmgren delivered a presentation focused on Lanzatech's ongoing work: the CarbonSmart™ circular economic strategy and the bio-economy. Randolph Bell, the Richard Morningstar chair for global energy security and director of the Global Energy Center, provided introductory remarks and moderated the discussion.
Driven by a waste-minimal, circular economic model, Lanzatech works to recycle waste emissions, such as carbon dioxide released from steel mills, into sustainably produced goods like ethanol aviation fuel, acetone, and polyethylene terephthalate (PET) plastic. Inputs like CO2, hydrogen, and gasified solid waste are captured from industrial plants or landfills and funneled into a bioreactor where special bacteria convert the gases into ethanol. That ethanol can then be directly utilized in motor gasoline, or rather, transported and then transformed into secondary products like jet fuel, plastics, or chemical solvents. Lanzatech currently operates a commercial emissions recycling and ethanol production plant at a steel mill in China, and other CarbonSmart™ facilities are under development in Belgium, India, South Africa, Japan, and the United States. Regarding plastic production, gas feedstocks can also be converted directly into PET component products, removing petroleum from the value chain. Dr. Holmgren asserted that Lanzatech CarbonSmart™ tech strengthens the business case for a circular carbon economic model and the bio-economy, while also reducing the global carbon footprint.
Dr. Holmgren's presentation prompted engaging discussion and elicited a range of questions from the audience. Participants asked about the Lanzatech CarbonSmart™ strategy, as well as the technology's industrial applications and role in building and developing the circular carbon economy. When questioned about cost discrepancies between LanzaTech's sustainable aviation fuel and conventional petroleum, Dr. Holmgren indicated that her firm's technology would prove competitive in an $80 per barrel environment. In terms of political avenues to model growth, she emphasized the importance of technology-neutral, emissions mitigation incentives that level the playing field. Furthermore, Dr. Holmgren highlighted the technology's potential to generate employment in areas home to Lanzatech plants and across the CarbonSmart™ supply chain. Ultimately, carbon recycling and sustainable ethanol will not replace the current system, but rather complement it. Dr. Holmgren affirmed, "for the bio-economy to flourish, it needs not to try to compete with our current fossil economy head to head; it needs to bring things that are different so that we create alternate paths, paths that integrate our new fossil economy with a new bio-economy, at the end of the day reducing the overall carbon footprint."
Featuring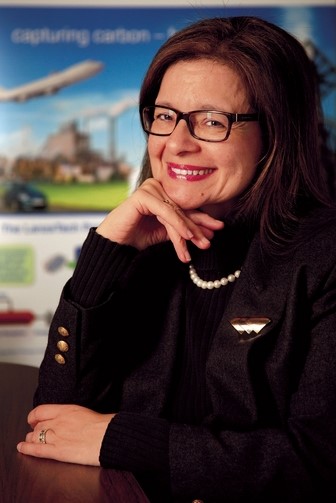 Dr. Jennifer Holmgren is the chief executive officer of the revolutionary carbon recycling company, LanzaTech. Prior to LanzaTech, Jennifer was vice president and general manager of the renewable energy and chemicals business unit at UOP LLC, a Honeywell Company. Under her management, UOP technology became instrumental in producing nearly all of the initial fuels used by commercial airlines and the military for testing and certification of alternative aviation fuel. Today, under Jennifer's guidance, LanzaTech is working towards deploying carbon capture and reuse facilities globally to make fuels and chemicals from waste carbon. In 2015, Jennifer and her team at LanzaTech were awarded the US Environmental Protection Agency Presidential Green Chemistry Award and she received the Biotechnology Innovation Organization (BIO) Rosalind Franklin Award for Leadership in Industrial Biotechnology and the Outstanding Leader Award in Corporate Social Innovation from the YWCA Metropolitan Chicago. She was named most influential leader in the bioeconomy by Biofuels Digest in 2017 and received a Global Bioenergy Leadership Award in 2018. A member of the National Academy of Engineering, a dog lover, and committed greyhound rescuer, Jennifer holds a B.Sc. degree from Harvey Mudd College, a PhD from the University of Illinois at Urbana-Champaign, and an MBA from the University of Chicago.
Related experts
Learn more about the Global Energy Center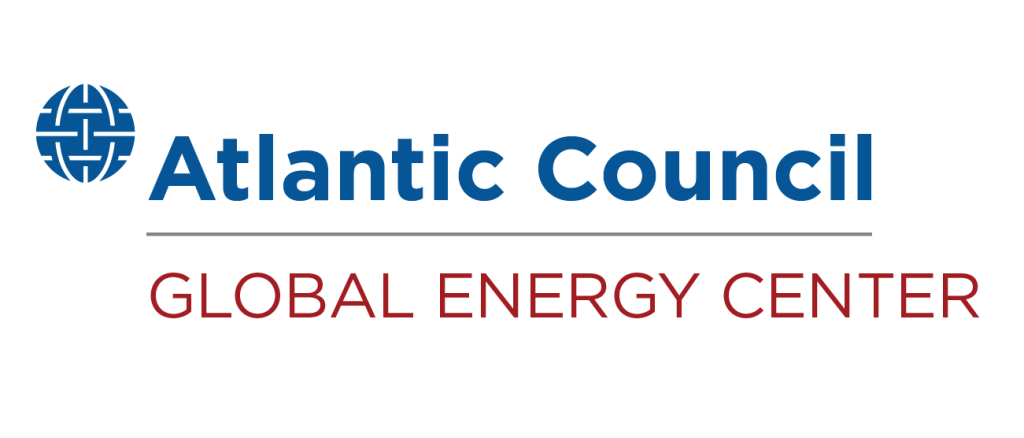 The Global Energy Center develops and promotes pragmatic and nonpartisan policy solutions designed to advance global energy security, enhance economic opportunity, and accelerate pathways to net-zero emissions.