As the global community continues to grapple with the coronavirus (COVID-19), the Atlantic Council is open for business. Our business, meetings, and events, however, are occurring virtually. For more information, please read an update from our President and CEO.
Event recap
On Tuesday, April 27, the Global Energy Center hosted Amanda Simpson, the vice president for research and technology at Airbus Americas, who discussed how Airbus is exploring a hydrogen-powered, zero-emission concept aircraft, called ZEROe. The event was part of the Global Energy Center's EnergySource Innovation Steam, a series which highlights new energy technologies with the potential to reshape the global energy system through discussions with companies and individuals working diligently to bring those innovations to market at scale.
Simpson opened the discussion by speaking broadly on the future of clean aviation, noting that for the industry to reduce greenhouse gas emissions by half by 2050, a variety of efforts are necessary. While many aviation companies are looking at carbon offsets today, Simpson noted such initiatives will not be enough to achieve significant progress by midcentury. Airbus estimates that about half of their emissions reductions will come from sustainable aviation fuels (SAFs), while improvements to operations and infrastructure will make up about a tenth (8 percent), with new technologies–like hydrogen–making up the rest.
Currently, all Airbus aircraft are approved to use up to 50 percent SAF blended with kerosene. Simpson says this enables the company to pull carbon out of the environment to produce the fuel, so that when it is used, it replaces carbon that has otherwise been removed, creating a closed, net-zero emissions system. This will be particularly beneficial for reducing emissions in their current fleet and for aircraft that are particularly difficult to decarbonize. Simpson also discussed important opportunities for reducing emissions through improving operations. Ensuring that aircraft execute efficient takeoff and descent operations could significantly reduce emissions. Airbus plans will bring automation and artificial intelligence into the cockpit, so that even if there are no efficient systems in place on the ground, the company can still cut aircraft emissions.
Airbus is also investing in hydrogen technlogy. "Hydrogen is going to be that new fuel that is going to help us not just close the cycle on carbon, but actually stop emitting carbon to begin with," said Simpson. She noted three reasons why hydrogen is important for the industry. Firstly, hydrogen not only emits no carbon dioxide, but it has the potential to reduce other greenhouse gases (nitrogen oxides) and prevent contrails. Second, the price of hydrogen is likely to decline over the next decade, making its application in aviation more economical. Third, hydrogen is energy dense and three times lighter than jet fuel.
Simpson also detailed three ways hydrogen technology could be applied to aviation: hydrogen combustion creates thrust, fuel cells convert energy to electricity for electric motors, and synthetic aviation fuel uses a net-zero carbon fuel derived from hydrogen and carbon dioxide. There are, however, several challenges to adopting hydrogen technology; it will require up to four times more volume than jet fuel for a flight, making technology compatibility difficult. Another challenge is the state of the hydrogen ecosystem as it exists today; with most of the hydrogen production ascribed to agricultural and industrial uses, supplying the transportation industry will be challenging. Dealing with cryogenic temperatures at which hydrogen is transported adds to this challenge. "You are designing an entire system that is reliable and sustainable and bringing it into the airport," Simpson commented later in the conversation.
Airbus has developed three concepts for the first zero-emissions commercial aircraft (ZEROe) to be put into service. All three models use a hybrid hydrogen engine, which burns liquid hydrogen in a turbine at cruising altitude, but uses an electric motor powered by a fuel cell to climb to that altitude.
More recently, Airbus announced its "Pod" configuration concept, which uses six "pods," self-contained, fuel cell energy systems. Airbus has also announced is its ASCEND initiative, which stands for advanced superconducting & cryogenic experimental powertrain demonstrator. ASCEND aims to address the difficulty of running thousands of volts through an electric system by using the cryogenic liquid on board (hydrogen). Wires and motors can become superconductors once they are cooled by using hydrogen as a cryogenic liquid.
Simpson closed her remarks by laying out Airbus's timeline for ZEROe, noting that the company is looking at the entire ecosystem to make sure that the technology is safe. Airbus is working with several industry players (research institutes, engine manufacturers, technologists, etc.) to move the technology forward for all uses of hydrogen. By the mid-2020s, Airbus hopes to have chosen a program to launch, developed prototypes, and started seeking certification, so that by the mid-2030s the company can enter hydrogen airplanes into service. Simpson added that decisions on production are likely years away, saying "those are decisions that will be made over time as the aircraft enter the system." To facilitate entry, Simpson suggested policymakers play a role in alleviating barriers, starting with the price of hydrogen.
Geronimo Gonzalez Gutierrez is a summer 2021 Young Global Professional at the Global Energy Center.
Featuring

Amanda Simpson, vice president for research and technology, Airbus Americas
Amanda Simpson is the vice president for research and technology at Airbus Americas and is responsible for coordinating technology development, research activities, and innovation for Airbus in the western hemisphere. Previously she was the Deputy Assistant Secretary of Defense for Operational Energy at the U.S. Department of Defense, responsible for developing the strategy for the utilization of energy for military operational forces worldwide and the senior advisor to the Secretary of Defense for all matters pertaining to energy in our military. Prior to accepting that responsibility, she was the Executive Director of the U.S. Army Office of Energy Initiatives, an organization developing large scale renewable energy projects to bring energy security to Army installations leveraging private sector financing. In addition, she has held senior government roles in the office of the Army Acquisition Executive and the Bureau of Industry and Security at the U.S. Department of Commerce.
Prior to her government appointments, Ms. Simpson had distinguished program management career in the aerospace industry working for Raytheon, Hughes Aircraft, Douglas Aircraft, and Hughes Helicopters.
Ms. Simpson has been the recipient of numerous awards and recognitions including the Tucson YWCA Woman on the Move, Arizona Human Rights Fund Individual Award, National Conference for College Women Student Leaders Women of Distinction Award, and was named an Outstanding Alumni of Harvey Mudd College. She is a recipient of the Secretary of Defense Medal for Outstanding Public Service and the Department of Defense Pride Civilian Leadership Award. Her team received the DARPA Award for Significant Technical Achievement in 1999.
Ms. Simpson earned a Bachelor of Science in Physics from Harvey Mudd College, a Master of Science in Engineering from California State University, and a Master in Business Administration from the University of Arizona. She is an Associate Fellow of the American Institute of Aeronautics and Astronautics serving on the Systems Engineering Technical Committee, Executive Steering Committee, and Corporate Member Committee. She is a Fellow of the Royal Aeronautical Society and serves on the board of the Washington DC Chapter. She serves on the boards of directors of the Commonwealth Center for Advanced Manufacturing and Advanced Thermal Batteries Inc.
Ms. Simpson holds both an Airline Transport Pilot certificate and a Certified Flight Instructor license, and has logged nearly 3,000 hours of flying in more than 60 different types of aircraft including floatplanes, flying boats, unmanned drones, and multi-engine jets.
Related experts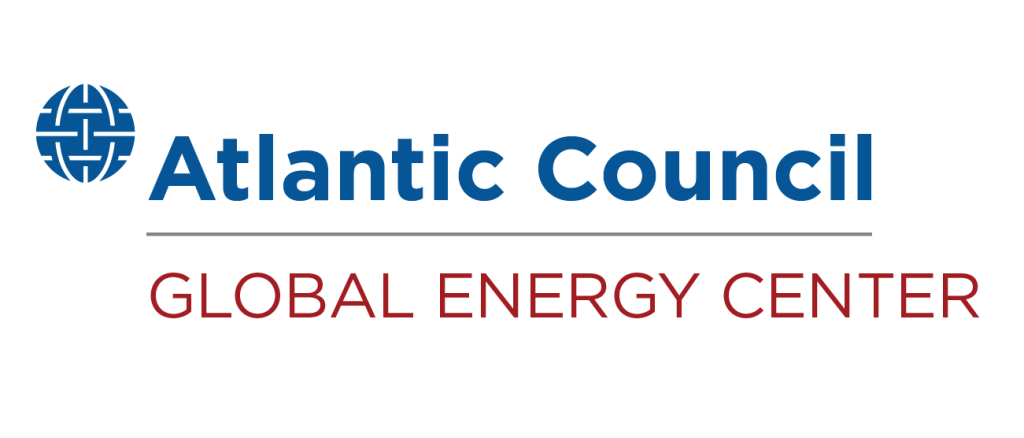 The Global Energy Center develops and promotes pragmatic and nonpartisan policy solutions designed to advance global energy security, enhance economic opportunity, and accelerate pathways to net-zero emissions.