As the global community continues to grapple with the coronavirus (COVID-19), the Atlantic Council is open for business. Our business, meetings, and events, however, are occurring virtually. For more information, please read an update from our President and CEO.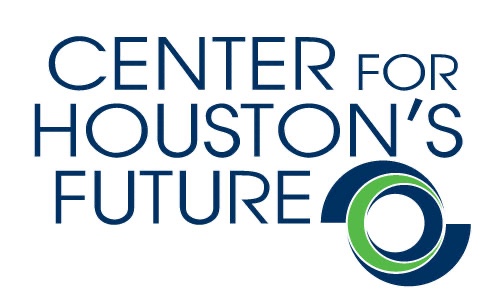 In collaboration with Center for Houston's Future
On Wednesday, July 22, the Atlantic Council Global Energy Center and Center for Houston's Future hosted a virtual discussion on how a green stimulus in the wake of the COVID-19 pandemic can help advance the energy transition and prepare the United States for a low-carbon future. Moderated by Julia Pyper, Global Energy Center senior fellow and Greentech Media senior editor, the discussion featured Alex Dewar, senior director at the Boston Consulting Group's Center for Energy Impact; Gavin Dillingham, clean energy policy program director at Houston Advanced Research Center; Robert "RJ" Johnston, Global Energy Center senior fellow and managing director for energy, climate, and resources at the Eurasia group; and Cindy Yeilding, senior vice president at BP America.
Event recap
To begin, Dillingham provided an overview of the green stimulus discussion in Houston. He indicated that the focus is on job recovery and promoting mid- to long-term changes within the oil and gas industry to increase resilience and promote clean energy. Although the region is working to transition to clean energy, there is concern that blue-collar oil and gas workers could be left behind in that transition. Dewar agreed that mitigating the human impact of the energy transition should be a priority, but he argued that oil and gas companies are motivated to play a role in the energy transition. By lowering methane emissions, increasing energy efficiency, and investing in carbon capture and storage, oil and gas companies could help stabilize employment and reduce carbon emissions. BP is leading the way in those areas and has committed to reaching net-zero emissions by 2050, according to Yeilding. BP's actions, and similar initiatives by other oil majors, are currently driven by business opportunities, not government mandates. Johnston explained that legacy oil and gas companies are looking to access the growing investment in sustainable finance but currently face challenges tapping into those funding pools.
The panel also discussed that resilience measures would also have to play a large role in any green stimulus. Current conversations have focused on increasing community and economic resilience due to the current challenges posed by the COVID-19 pandemic. Essential workers involved with day-to-day operations are especially at risk for infection, but they could also be at risk if the energy transition makes oil and gas jobs obsolete. Houston is committed to ensuring that everyone has an opportunity to find jobs after any energy transition and the city investing in job training programs. The city also hopes to lead in adopting new technologies and is investing in local trade schools and colleges to create an innovation ecosystem. Johnston added that most sustainable development scenarios assume that some fossil fuel investment will continue and argued that a key issue for Houston will be positioning itself as a low-cost, low-risk, and low-carbon oil producer. According to Yeilding, BP is moving forward with their net-zero ambitions across the value chain and is working to bring capabilities and skills from oil and gas into onshore and offshore renewable energy projects.
Audience questions focused on the potential for carbon capture, utilization, and storage (CCUS) in the energy transition. Dewar shared that the 45Q tax credit is still very important for CCUS investment because it is transferable and is therefore resilient through business cycles. He argued that by setting a storage price of $35 per ton of carbon, 45Q is the farthest-reaching economic incentive for CCUS globally. CCUS could also play a large role in ensuring job access, as there is high transferability from traditional oil and gas roles. Yeilding added that BP believes CCUS will play a critical role in energy transitions, especially in a world that continues to rely upon oil and gas. Dillingham concluded by indicating that infrastructure investment is a key opportunity within Houston. Funding from the Department of Energy or other federal agencies is necessary to support early-stage development and drive commercialization of emerging energy technologies.
A conversation with
Alex Dewar
Senior Director, Center for Energy Impact
Boston Consulting Group
Gavin Dillingham
Clean Energy Policy Program Director
Houston Advanced Research Center
Robert "RJ" Johnston
Senior Fellow, Global Energy Center
Managing Director for Energy, Climate, and Resources, Eurasia Group
Cindy Yeilding
Senior Vice President
BP America
Moderated by
Julia Pyper
Senior Fellow, Global Energy Center
Senior Editor, Greentech Media
Related content
Learn more about the Global Energy Center