African countries have been advocating for increased climate finance to adapt to climate change and achieve development goals. Leveraging the global carbon market may help the continent meet its climate financing needs.
At an event hosted by the Atlantic Council's Africa Center and Global Energy Center, experts discussed the opportunities that the carbon market brings to the continent. Below are highlights from the conversation, which was organized under the Africa Center's Inclusive Climate Finance Working Group, and which was moderated by Africa Center Senior Fellow Aubrey Hruby.
International shortfalls in climate finance
Cassie Flynn, head of climate policy and strategies at the United Nations Development Programme (UNDP), explained that the UNDP aims to "[help] countries with their pledges," as determined by their "nationally determined contributions under the Paris agreement." The "goal is to help these pledges be as ambitious as possible," however, countries still have a "long way to go" in actually fulfilling these promises, Flynn told audiences.
The US Agency for International Development has several "high-level, ambitious climate goals," according to USAID Climate Finance Advisor Lucas Isakowitz. However, since government resources are finite, USAID is "trying to leverage the limited amount of public funding… to draw in more private-sector investment" for African climate finance as well, Isakowitz said.
The role of carbon markets
"Africa needs around three hundred billion dollars annually" to achieve its goals, Isakowitz explained. That amounts to a ten-fold increase from the thirty billion dollars that currently reaches the continent, he explained. "Carbon markets alone are not going to [fill] this gap," he acknowledged, but carbon markets need "to be one tool in a much larger climate change toolbox."
Hanaan Marwah, chief strategy and investment officer at KOKO Networks, said that KOKO Networks channels "carbon finance directly into discounted, clean fuel" for household cooking to replace charcoal, which helps combat deforestation on the continent. "It's a business that would not exist without climate finance," she said.
Small-scale farmers who switch to "agro-forestry" are increasingly gaining "access to income from carbon markets," said Joost Hamelink, Acorn Partnership lead for Africa at Rabobank; that access is particularly important since those farmers are often the "most affected by climate change." Expanding the types of carbon sequestering that can be monetized, for example "soil carbon," will unlock "extra benefits for these farmers" he said.
Challenges in mobilizing carbon markets
USAID is currently working to amplify "equity and transparency in the carbon market from national-level to jurisdictional-level programs," Isakowitz said. That involves the "integration of carbon frameworks" at the national policy level as well as support for "transformational, project based" approaches, he said.
An "enabling environment from [governments]" is key to help climate-financed businesses and markets grow on the continent, Marwah said. She noted that "long-term investment certainty around government regulations on climate finance" is necessary to mobilize private-sector participation.
There is a demand for "high-quality carbon credits," Hamelink said. Governments should step up and play a role in "safeguarding" different projects that work with carbon finance, he said. These responsibilities involve issuing certifications, passing "minimum quality standards," and ensuring accountability in the carbon market.
The Clean Development Mechanism of the Kyoto Protocol, a United Nation-administered program that helps countries offset their greenhouse gas emissions, explored the possibility of a "centralized standard" for carbon markets, Flynn said. Ongoing discussions are drawing on the "lessons learned" from this experience in the current negotiations on Article VI of the Paris Agreement, she said, and they will feature prominently "on the road to COP28."
Alexandra Gorman is a young global professional at the Africa Center.
In the lead up to Earth Day 2023, the Atlantic Council's Africa Center and Global Energy Center will be hosting a high-level discussion on fostering the African continent's role in leveraging carbon markets to support economic development and global climate action. The discussion will highlight ongoing progress and the key challenges that African nations face in effectively and sustainably leveraging their natural resources in the global carbon market as a means to close the climate finance gap. Please join the discussion virtually on Friday, April 21, 2023 from 9:30 – 10:30 am ET (1:30 – 2:30 pm GMT).
This year's Earth Day theme, "Invest in our Planet," emphasizes the need to invest in low-carbon economies to mitigate greenhouse gas (GHG) emissions while adapting to the impacts of climate change in order to achieve net-zero goals by 2050. Seven out of the ten countries that are most vulnerable to the impacts of climate change are in Africa, despite the continent contributing the least to global GHG emissions. African nations have been on the frontlines of longstanding underinvestment in climate finance, while bearing the worst impacts of climate change – ranging from prolonged droughts, inconsistent rainfall, and extreme weather patterns impacting lives and livelihoods.
African nations have been advocating for increased climate finance to adapt to climate change while meeting development goals. The $100 billion in annual climate financing that was pledged by wealthy nations at COP15 has yet to be met. Lower- and middle-income countries will need an additional $800 billion by 2025 and close to $2 trillion a year by 2030 to avert the worst effects of climate change, and the energy sector alone will require $1 trillion of investment annually. To close the climate finance gap, African nations are seeking opportunities to leverage the global carbon market to monetize the value of African ecosystems in storing or removing carbon.
Positively, COP27 resulted in progress towards supporting the development of verifiable carbon markets on the continent. A large shift is set to take place with the launch of the African Carbon Market Initiative to foster the continent's economic development through the creation and sale of carbon credits, which will finance Africa's energy, climate, and development goals. How will African nations operationalize a carbon market in a verifiable way which promotes carbon removal or the preservation of carbon sinks? How can a sustainable carbon market in Africa support the continent's climate and development goals?
Featuring
Cassie Flynn
Head of Climate Policy and Strategies; Strategic Advisor on Climate Change to the Administrator
United Nations Development Programme
Joost Hamelink
Acorn Partnership Lead Africa
Rabobank
Lucas Isakowitz
Climate Finance Advisor, Office of Climate and Cross Sectoral Strategy
US Agency for International Development (USAID)
Hanaan Marwah
Chief Strategy & Investment Officer
KOKO Networks
Moderated by
With remarks by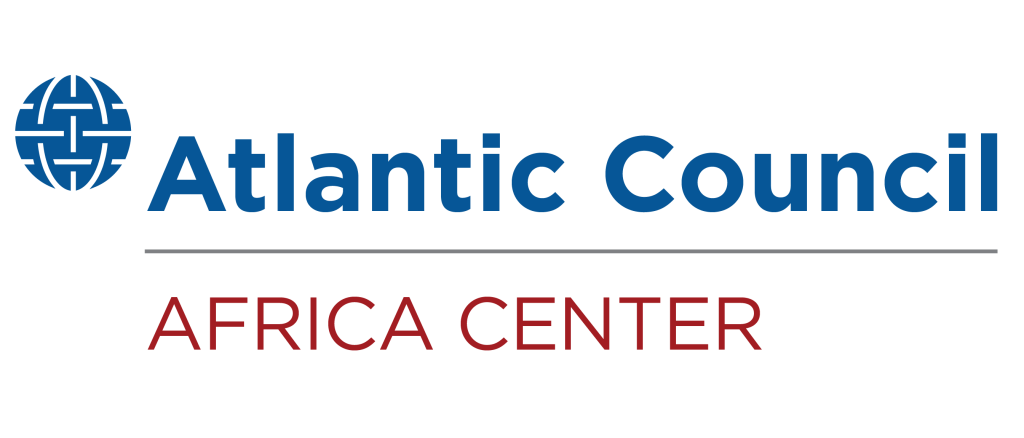 The Africa Center works to promote dynamic geopolitical partnerships with African states and to redirect US and European policy priorities toward strengthening security and bolstering economic growth and prosperity on the continent.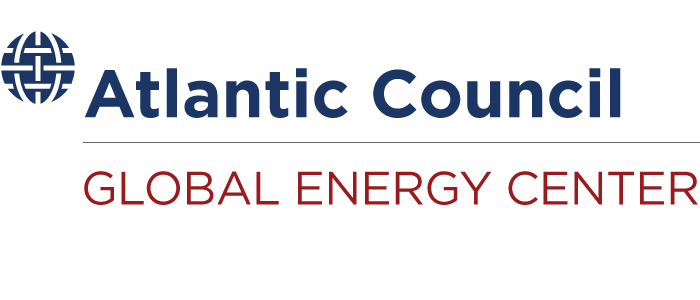 The Global Energy Center promotes energy security by working alongside government, industry, civil society, and public stakeholders to devise pragmatic solutions to the geopolitical, sustainability, and economic challenges of the changing global energy landscape.