As the global community continues to grapple with the coronavirus (COVID-19), the Atlantic Council is open for business. Our business, meetings, and events, however, are occurring virtually. For more information, please read an update from our President and CEO.
For the past year, the world has fought to limit the spread of the coronavirus, while scientists, regulators, and pharmaceutical companies moved quickly to create vaccines that might protect against the virus and allow normal life to resume. Since December, countries have approved and started to roll out these vaccines to millions around the world. Israel, Bahrain, and the United Arab Emirates have emerged as standouts in the vaccination race, having reached more of their populations than nearly any other country so far. What is the secret to their success?
On Tuesday, February 2, from 8:00 a.m. to 9:00 a.m. ET, the Atlantic Council hosted Dr. Farida Al Hosani, spokesperson for the UAE Health Sector and manager of the Communicable Diseases Department at the Abu Dhabi Public Health Centre; Dr. Manaf AlQahtani of the Bahrain National Taskforce for Combating Coronavirus; and Dr. Shoshy Goldberg, the Government Chief Nursing Officer at the Israeli Ministry of Health, for a public discussion moderated by Mr. Jonathan H. Ferziger, nonresident senior fellow in the Atlantic Council's Middle East programs.
The panel explored how the Israeli, Bahraini, and Emirati governments reached this point in vaccinations, and what the lessons learned might be for other countries—and for future health crises. From vaccine acquisition, to public messaging, to the nuts and bolts of administering millions of doses in just a few short weeks, our distinguished panel addressed the hurdles they have faced and what challenges might come next in administering mass vaccinations.
Speakers
Dr. Farida Al Hosani
Spokesperson
UAE Health Sector
Manager, Communicable Diseases Department
Abu Dhabi Public Health Centre
Dr. Manaf AlQahtani
Bahrain National Taskforce for Combating Coronavirus
Dr. Shoshy Goldberg
Government Chief Nursing Officer
Israeli Ministry of Health
Moderator
Mr. Jonathan H. Ferziger
Nonresident Senior Fellow, Middle East Programs
Atlantic Council
Related content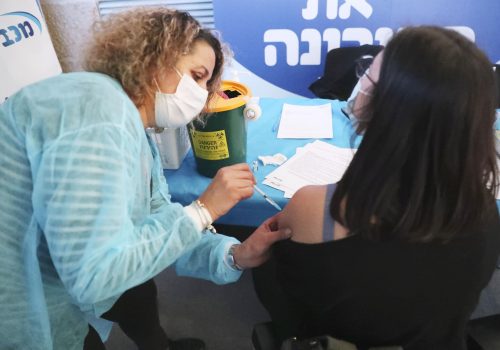 Tue, Feb 2, 2021
The efficient manner in which Israel and the UAE have acquired and administered the vaccines contrasts with what has been described as a bumbling process in the United States and some of Europe's most advanced economies.
MENASource by Jonathan H. Ferziger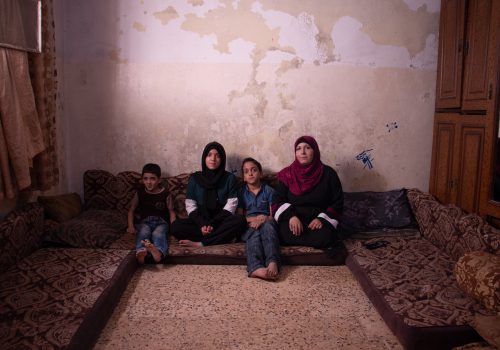 Fri, Dec 11, 2020
While access to free healthcare, education, relief, and social services have been a mainstay of its operations from day one, UNRWA has adapted its presence on the ground in Syria, Lebanon, Jordan, and the occupied Palestinian territory—including East Jerusalem—to respond to the COVID-19 pandemic.
MENASource by UNWRA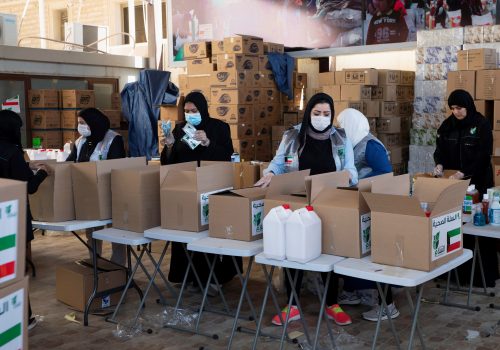 Thu, Apr 16, 2020
As COVID-19 continues to batter the world, China has managed an impressive transition. A recent article in the New York Times notes that, through the short life of the coronavirus crisis, China has been able to reposition itself not as "the authoritarian incubator of a pandemic but as a responsible global leader at a moment […]
MENASource by Jonathan Fulton