Ukraine is among the globe's top exporters of crucial grains, including corn, wheat, barley, rapeseed, and soybeans, and was the world's largest producer of sunflower oil prior to Russia's full-scale invasion. Among key importers of these foodstuffs include the countries of North Africa, the Middle East, and East Asia. Since Russia's full-scale invasion, exports have become increasingly difficult—and dangerous—amid Russian attacks on Ukrainian ports and deliberate destruction of Ukraine's agricultural infrastructure.

Russia's occupation of southern regions of Ukraine has jeopardized the stability of global food supply. Russian mines and artillery fire have shrunk Ukraine's arable land, Russian attacks have hurt Ukraine's ability to export grain, and Russian forces' blocking ports in the Black and Azov seas threatens maritime grain trade. In doing so, Moscow's war on Ukraine has exacerbated global food insecurity as a means to leverage the world's dire nutritional needs to alleviate sanctions and trade restrictions resulting from its ongoing aggression.

Russia's cynical grain blackmail is a component of its war effort as it seeks to subjugate Ukraine and its people. This policy carries echoes of Russia's Soviet past and Stalin's man-made famine in Ukraine between 1932 and 1933: the Holodomor, which caused millions of deaths.
How has Russia's violence in Ukraine impacted food production and exports? How has the international community responded to Russia's weaponization of food supply in a globalized agricultural economy, and what steps can Ukraine's partners take to alleviate the impacts of this weaponization? How does Russia's past mirror its dangerous actions today as it blocks ports, mines farmland, and attacks critical agricultural infrastructure?

The Atlantic Council's Eurasia Center and the McCain Institute gather a panel of experts from Ukraine and the United States to discuss Moscow's weaponization of food as a tool of aggression in its war on Ukraine and global security.
Speakers
Evelyn Farkas
Executive Director
McCain Institute;
Former Deputy Assistant Secretary for Defense for Russia, Ukraine, and Eurasia
Olena Halushka
Co-founder
International Center for Ukrainian Victory
Hanna Hopko
Former Member of the Parliament of Ukraine;
Founder and Board Chair
Ants in Social Networks;
Head
Democracy in Action Conference
Moderator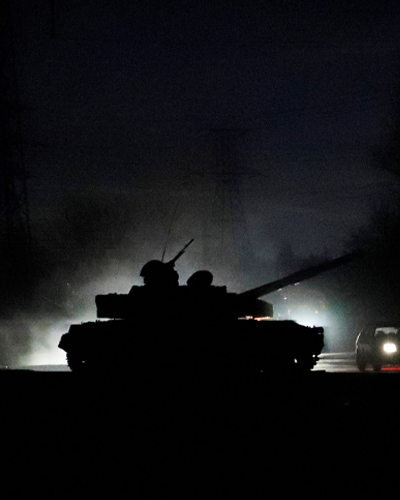 Europe in crisis
War in Ukraine
In February 2022, Moscow launched an all-out invasion of Ukraine after a months-long military build-up, threatening the country's sovereignty and its future. This existential moment for the country follows the 2014 Maidan revolution, a nexus for Ukraine's Europe-focused foreign policy and reform efforts. The ensuing Russian invasion and occupation of Crimea, aggression in Ukraine's east, and Kremlin disinformation efforts, cast a shadow over Ukraine's independence.


The Eurasia Center's mission is to enhance transatlantic cooperation in promoting policies that strengthen stability, democratic values, and prosperity in Eurasia, from Eastern Europe in the West to the Caucasus, Russia, and Central Asia in the East.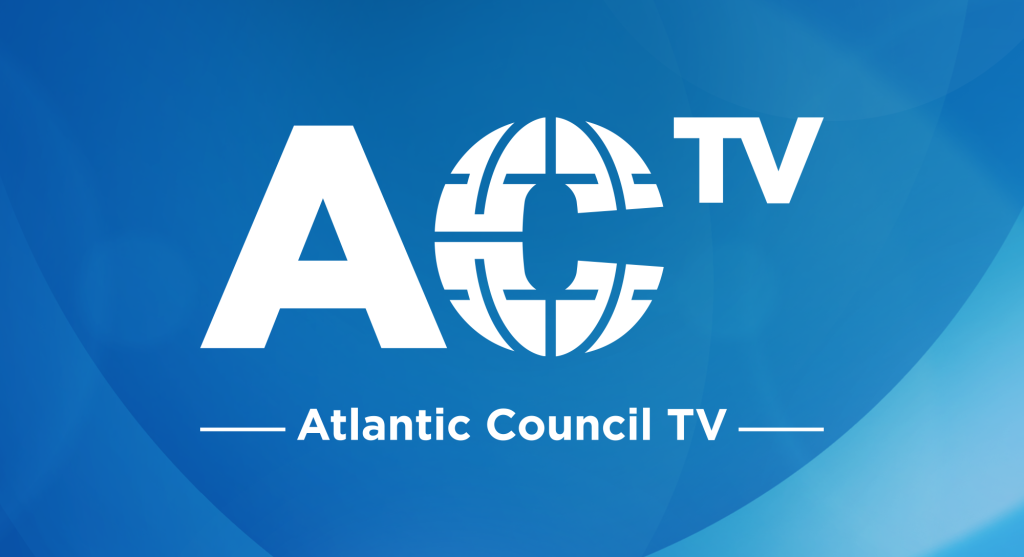 Follow the conversations shaping our world.
Available on all major platforms.