We regret to inform you that this event has been postponed. Thank you for your interest in Atlantic Council's events!
Mom-and-pop stores, neighborhood mini-markets, and small bars and restaurants have been among the most economically affected by the pandemic. These and other small and medium-sized enterprises (SMEs) make up 99 percent of all businesses and 67 percent of employment across Latin America and the Caribbean. However, they account for less than a third of GDP. Unlocking the potential of small businesses will be critical to the region's economic reactivation and long-term prosperity.
What concrete policies can help small businesses overcome COVID-19 related and broader growth challenges? In what ways can public-private sector partnerships accelerate SME recovery, especially for those involved in traditional trade? With small businesses in mind, how can the region proactively rebuild in a more inclusive and resilient way?
Join the Atlantic Council's Adrienne Arsht Latin America Center on Friday, December 3, from 10:00 to 11:00 a.m. (ET), for a virtual conversation on the role and opportunities for small businesses in regional recovery. The event will kick off #ProactiveLAC, the Adrienne Arsht Latin America Center's new high-level event series focusing on #Prosperity and #Reactivation in LAC.
Speakers
To be announced
Sponsored By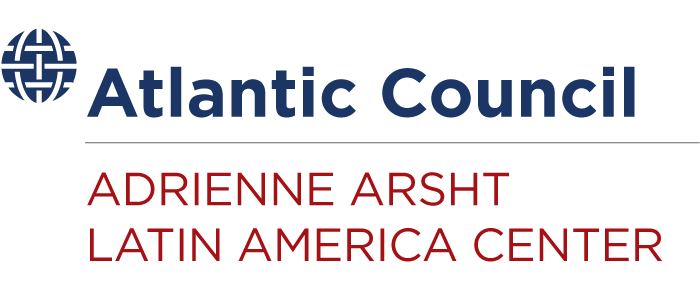 The Adrienne Arsht Latin America Center broadens understanding of regional transformations through high-impact work that shapes the conversation among policymakers, the business community, and civil society. The Center focuses on Latin America's strategic role in a global context with a priority on pressing political, economic, and social issues that will define the trajectory of the region now and in the years ahead.