Event recap
On November 16, 2021, the Atlantic Council Global Energy Center hosted a panel for the launch its new report, The role of minerals in US transportation electrification goals, moderated by report author Reed Blakemore and featuring Jonathan Evans, director, president, and chief executive officer of Lithium Americas, Mark Richards, general manager for international affairs and strategy at Rio Tinto Battery Materials, and Michael Maten, senior strategist for electric vehicle and energy policy at GM. Initial remarks were delivered by Rich Nolan, president and chief executive officer of the National Mining Association.
Nolan began by framing the sourcing energy transition materials as not an either-or question, but rather one of addition. He warned the mineral status quo will not enable vehicle electrification in the United States as quickly as desired, arguing that Congress, the administration, and the private sector all understand this. Nolan concluded by commending the passage of the bipartisan infrastructure bill as a positive step forward in this regard.
Blakemore then provided an overview of the report, noting the importance of defining sustainability in electric vehicle supply chains and leading the battery innovation curve. Blakemore also reiterated the report's conclusions by calling on industry and government to aim for an overabundance of mineral supplies, put sustainability front and center, and encourage cross-industry partnerships between the automotive and mining industries.
Moving to the panel, Maten began by identifying four supply chain priorities including security, sustainability, scalability, and shortening project timescale. Maten further noted the brisk pace of technological change in the global race to innovate within critical mineral supply chains. He added that government policy can play a greater role in midstream research and development to transport minerals more cleanly, suggesting there should be a common North American approach together with Canada. Maten also predicted recycling will not be a panacea in the immediate future; "eventually we're going to get to a closed loop economy for battery raw materials," Maten proposed, "but you need to get those minerals into the economy first before you can close that loop."
Building on the insufficiency of recycling to meet short-term demand, Richards noted mineral supply will largely come from expanding existing mines due to the long timeframe for bringing new projects online. Furthermore, Richards stressed that new research and development is needed for extraction and recovery, with existing non-battery metal facilities offering great potential for critical mineral byproducts. Richards highlighted the sustainability of such operations, which maximize the value of extant mining and processing without expanding environmental footprints. Richards highlighted Rio Tinto's scandium production in Canada as an example, observing that the project helps meet expanding global demand for that rare earth element while also boosting aluminum and alloy production.
Evans noted that in minerals, China has had an advantage decades in the making. He cited the lithium industry; in its capital-starved infancy, Chinese companies stepped in to support struggling miners in Australia, who now send most of their ores to China for processing. Evans underscored that long lead times make it difficult for private investors to feel comfortable leveraging capital, but that government action has also disappointed, musing that "dealing with the government is like a house of mirrors." Rather, government intervention must "be a Manhattan Project approach," stressing the need to make investments in training local workforces, educating the public, and ensuring the benefits of natural resource extraction are enjoyed by local communities.
Blakemore closed the discussion by polling the panelists for their predictions for the next year. Maten forecast increased focus on onshoring and nearshoring midstream processing. Richards foresaw movement from identifying issues towards real, collaborative action. Evans predicted greater transparency and collaboration up and down the supply chain as well as the North American approach mentioned by Maten, concluding that "speed is key here—money is starting to flow, as well as government policy, but we can't buy time."
Jordan Bekenstein is a fall 2021 Young Global Professional at the Global Energy Center
Opening remarks
Rich Nolan, President and Chief Executive Officer, National Mining Association
Featuring
Jonathan Evans, Director, President and Chief Executive Officer, Lithium Americas
Michael Maten, Senior Strategist, Electric Vehicle and Energy Policy, GM
Mark Richards, General Manager, International Affairs and Strategy, Rio Tinto Battery Materials
Moderated by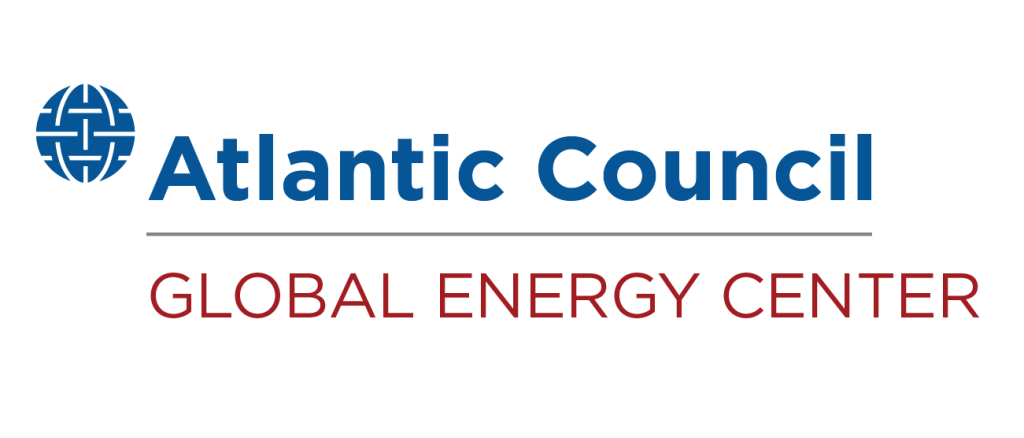 The Global Energy Center promotes energy security by working alongside government, industry, civil society, and public stakeholders to devise pragmatic solutions to the geopolitical, sustainability, and economic challenges of the changing global energy landscape.