Moscow is amassing forces on Ukraine's eastern border and in northern occupied Crimea. The Kremlin's propaganda machine is working overtime talking about Kyiv's aggressive actions and spreading disinformation that Ukraine is shelling civilians in the Donbas. Russian President Vladimir Putin is unhappy—Ukrainian President Volodymyr Zelenskyy took away the media channels from Putin's ally Viktor Medvedchuk, and a concerned United States conducted a series of high-level telephone calls to reassure Kyiv and demonstrate strong international support for Ukraine in this crisis. Why is this all happening now? What makes these military actions different from the leadup to Moscow's invasion in 2014? Will Putin actually strike, and what should the West do now?
Oleksiy Honcharuk, former prime minister of Ukraine and a distinguished fellow at the Atlantic Council's Eurasia Center, Evelyn Farkas, former deputy assistant secretary of defense for Russia, Ukraine, and Eurasia, Ambassador Daniel Fried, Weiser Family Distinguished Fellow at the Atlantic Council, and Andriy Zagorodniuk, Ukraine's former minister of defense and current Chairman of the Centre for Defense Strategies, join Melinda Haring, deputy director of the Eurasia Center, to assess Russia's recent military buildup near the Ukrainian border.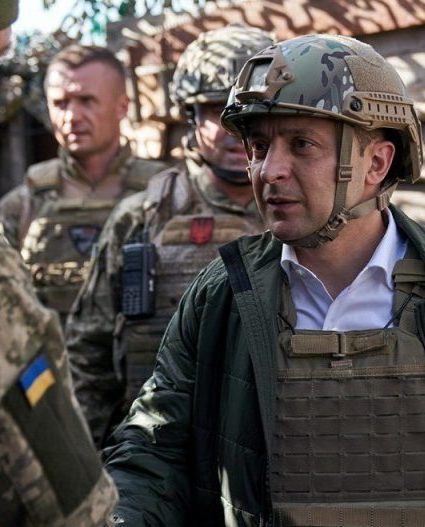 Russia in the Donbas
Conflict in Eastern Ukraine
Following more than seven years of conflict in Ukraine's east, diplomatic efforts to end the violence are still punctuated by episodes of military confrontation in the Donbas. In his first major interview of 2021, Ukrainian President Volodymyr Zelenskyy said that if an easy solution to the war existed, someone would have found it already. With more than 1.4 million people displaced and over 13,000 dead, the Normandy Format discussions have made little progress and, in March 2021, more Russian military forces amassed on Ukraine's border and in occupied Crimea.


The Eurasia Center's mission is to enhance transatlantic cooperation in promoting stability, democratic values and prosperity in Eurasia, from Eastern Europe and Turkey in the West to the Caucasus, Russia and Central Asia in the East.