Bernard-Henri Lévy, philosopher, filmmaker, and author, has spent more than 50 years extensively reporting on human rights abuses around the world. His latest book, The will to see: Dispatches from a world of misery and hope, and accompanying documentary, follows Lévy into eight international hotspots, including Afghanistan; Bangladesh; Lesbos, Greece; Syrian and Iraqi Kurdistan; Libya; Nigeria; Somalia, and Ukraine. In Ukraine, Lévy visits the frontlines again, observing how much the Ukrainian military has changed since the war began in 2014. In a searing account, he moves through Ukraine's trenches and concludes that "the lost war in Ukraine…should lie heavy on our collective conscience."
What common threads did Lévy discover during his travels to these hotspots? In the face of Russian escalation in Ukraine, how can Kyiv remind the world that its forgotten war is fundamentally about defending the values of Europe and the West?
Lévy joins Melinda Haring, deputy director of the Atlantic Council's Eurasia Center, for a brief visual presentation of his book and film and discussion of his reporting in Ukraine. Benjamin Haddad, senior director of the Atlantic Council's Europe Center, welcomes.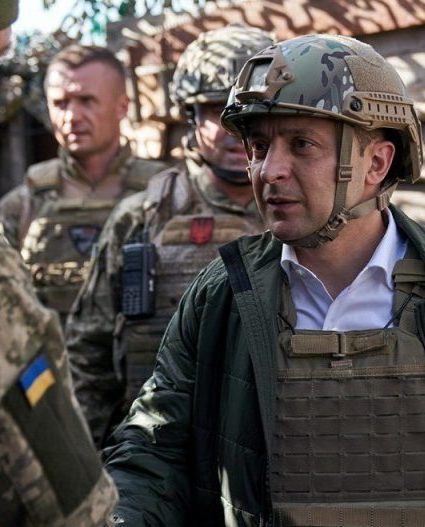 Russian aggression in Ukraine
Europe in crisis
Since the start of conflict in Ukraine's east in 2014, diplomatic efforts to end the violence are still punctuated by episodes of military confrontation. In 2021, Ukrainian President Volodymyr Zelenskyy said that if an easy solution to the war existed, someone would have found it already. With more than 1.4 million people displaced and over 13,000 dead, the Normandy Format discussions have made little progress. In 2021, over 100,000 Russian military forces amassed on Ukraine's border and in occupied Crimea, escalating tensions and leading to a series of high-stakes talks in early 2022.


The Eurasia Center's mission is to enhance transatlantic cooperation in promoting stability, democratic values and prosperity in Eurasia, from Eastern Europe and Turkey in the West to the Caucasus, Russia and Central Asia in the East.
Follow us on social media
and support our work