As the global community continues to grapple with the coronavirus (COVID-19), the Atlantic Council is open for business. Our business, meetings, and events, however, are occurring virtually. For more information, please read an update from our President and CEO.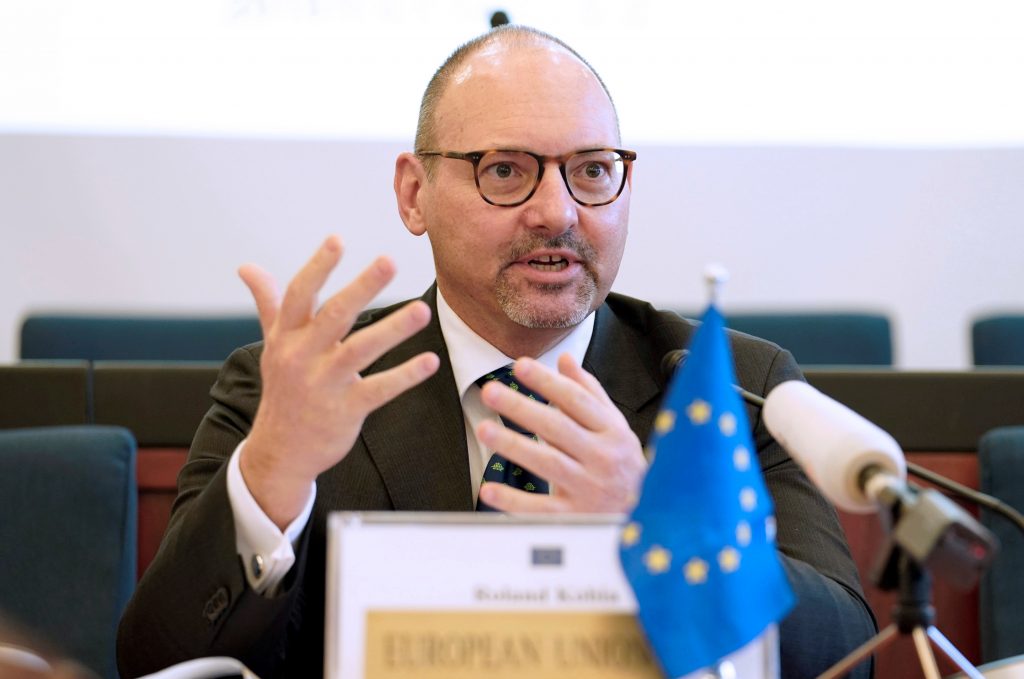 Afghanistan remains a country in conflict even in the midst of the COVID-19 global pandemic. Most recently, there have been widespread calls from across the globe, including from the UN, the EU, regional partners and humanitarian organizations, for a humanitarian ceasefire as the country battles the novel coronavirus. Yet, these calls have been complicated by political uncertainty, delays in the start of the peace process, and increasing violence.
The South Asia Center will host a live discussion with Ambassador Roland Kobia, Dr. Orzala Nemat, Sahar Halaimzai, and Andrew Watkins, moderated by South Asia Center Nonresident Senior Fellow Marika Theros, on the challenges of reaching a humanitarian ceasefire in Afghanistan.
Speakers
Ambassador Roland Kobia
European Union Special Envoy to Afghanistan
Dr. Orzala Nemat
Director
Afghanistan Research and Evaluation Unit (AREU)
Sahar Halaimzai
Co-founder
Time4RealPeace
Andrew Watkins
Senior Analyst for Afghanistan
Crisis Group
Moderated by
Marika Theros
Nonresident Senior Fellow
South Asia Center
Please note that this is a virtual event on Zoom. Instructions for access will be emailed upon registration.
Related content