As the global community continues to grapple with COVID-19 (coronavirus), the Atlantic Council is open for business. All business, meetings, and events, however, are occurring virtually. For more information, please view a statement from our President and CEO.
Idlib has faced a regime offensive, supported by Russia and Iran, to wrest control of the last rebel held bastion in Syria since the end of last year. Tensions rose dramatically in February after an airstrike killed 34 Turkish soldiers, prompting a counteroffensive by the Turkish military against regime assets before Turkey and Russia negotiated a ceasefire in early March. However, the situation on the ground remains precarious and the ceasefire difficult to maintain. At the same time, the offensive displaced around a million Syrians to the Turkish border and consequently more than 3 million internally displaced persons (IDPs) are now squeezed in Idlib and in a small borderland next to Turkey. Given the fragility of the ceasefire and the difficult conditions of Syrian IDPs, Turkey has been insistently calling for assistance from the US, NATO and the EU to secure the situation in Idlib. The US has by and large eschewed a direct military solution to the Syrian Civil War, in favor of diplomatic and economic pressure on the regime and its allies to bring about a negotiated, political settlement, and has harshly criticized regime attacks on civilians. Going forward, a number of issues are in play from Turkey's perspective, given Ankara's security interests in maintaining the existing observation posts and patrols in order to halt an escalation in Idlib. Turkey also has an interest in sustaining the existing self-governing mechanisms of the opposition in the province, eliminating radical groups and creating safe zones to preventing a renewed refugee flow to Turkey. COVID-19 has created a new paradigm in regard to the war in Syria both for combatants and civilians and may further prolong the war.
Through a webinar co-hosted by the Atlantic Council IN TURKEY and the Rafik Hariri Center and Middle East Programs, Amb. James F. Jeffrey, Special Representative for Syria Engagement and Special Envoy to the Global Coalition To Defeat ISIS, US Department of State and Amb. İbrahim Kalın, Spokesperson, Presidency of the Republic of Turkey will discuss the latest political, military and humanitarian situation in Idlib, US-Turkey relations and cooperation between the two countries in regard to the future of the province, the resolution of the war in Syria, and the necessary measures the international community needs to take to secure the lives of civilians in the province.
Event Coverage
Featuring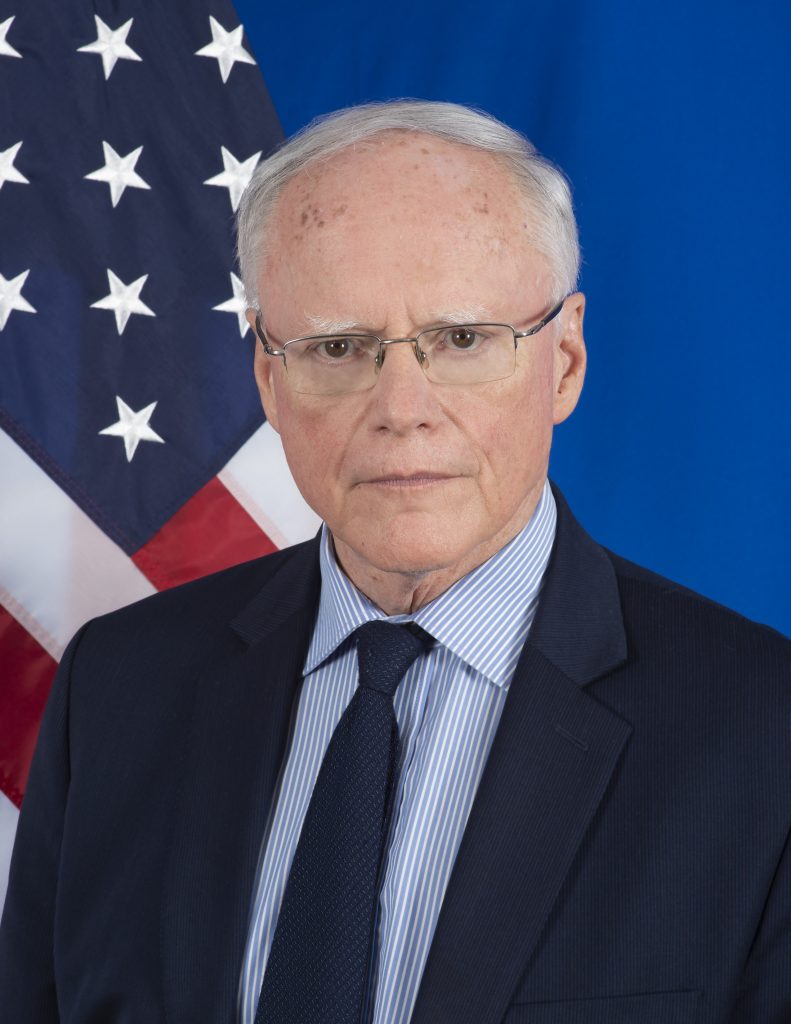 Ambassador James Franklin Jeffrey currently serves as the Secretary's Special Representative for Syria Engagement and the Special Envoy to the Global Coalition To Defeat ISIS. He is a senior American diplomat with experience in political, security, and energy issues in the Middle East, Turkey, Germany, and the Balkans. He has held senior assignments in Washington, DC, and abroad, including as Deputy National Security Advisor (2007–2008); United States Ambassador to Iraq (2010–2012); United States Ambassador to Turkey (2008–2010); and United States Ambassador to Albania (2002–2004). In 2010 Jeffrey was appointed to the highest rank in the U.S. Foreign Service, Career Ambassador. From 1969 to 1976, Jeffrey was a U.S. Army infantry officer, with service in Germany and Vietnam.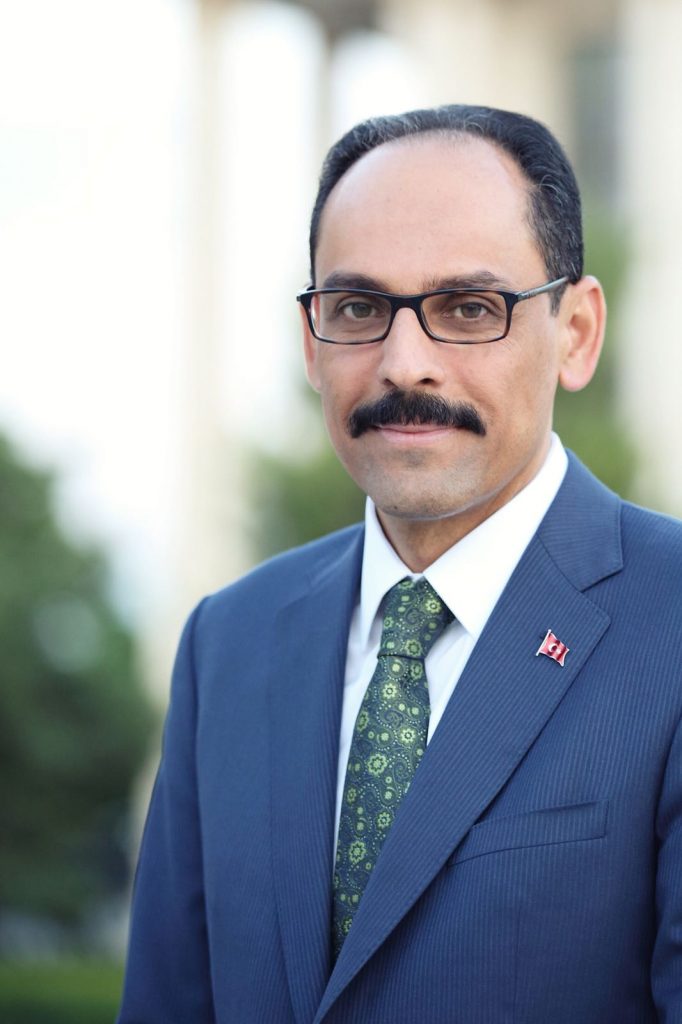 Ibrahim Kalin, Asst. Prof. is Presidential Spokesperson, Ambassador, Chief Adviser, Deputy Chairman of the Security and Foreign Policy Council of Turkish Presidency. He served as Assistant Undersecretary of State and Senior Advisor to the Prime Minister of Turkey. Dr. Kalin is the founding-director of the SETA Foundation for Political, Economic and Social Research based in Ankara, Turkey and served as its director from 2005 to 2009. He was a fellow at the Prince Alwaleed Center for Muslim-Christian Understanding, Georgetown University. He received his Ph. D. from the George Washington University. As a broadly trained scholar of philosophy and Islamic studies, he has taught courses on Islamic philosophy, comparative philosophy, Islam-West relations and Turkish foreign policy. His field of concentration is post-Avicennan Islamic philosophy with research interests in comparative philosophy and Muslim-Christian relations. He has served as spokesperson for A Common Word, a major initiative to improve Muslim-Christian relations. Dr. Kalin has published widely on Islamic philosophy, relations between Islam and the West and Turkish foreign policy.
Agenda
Welcoming remarks
Frederick Kempe
President and CEO
Atlantic Council
Moderators
Defne Sadıklar Arslan
Director, Atlantic Council IN TURKEY
Atlantic Council
William F. Wechsler
Director, Rafik Hariri Center and Middle East Programs
Atlantic Council
Speakers
James F. Jeffrey
Special Representative for Syria Engagement and Special Envoy to the Global Coalition to Defeat ISIS
US Department of State
İbrahim Kalın
Spokesperson
Presidency of the Republic of Turkey
Relevant experts