As the global community continues to grapple with the coronavirus (COVID-19), the Atlantic Council is open for business. Our business, meetings, and events, however, are occurring virtually. For more information, please read an update from our President and CEO.
ISIS has lost its territory in Syria and is no longer able to conduct large-scale internal or external attacks. Nonetheless, the organization has been able to regroup, continues to generate funds through its illicit activities, and has resumed low-level operations.
The United States and its partners must solidify gains against ISIS, particularly as the possibility looms of a further drawdown of US troops in Syria. Active combat against the group is winding down. It is now necessary to prevent a future ISIS resurgence by finding ways to keep up the pressure while also tackling the root causes of the wider unrest. What challenges remain for US and European policymakers in order to eliminate an ISIS revival? What support is still needed for local partners and communities to ensure they are not at risk from ISIS again?
Speakers
Jasmine El-Gamal
Nonresident Senior Fellow, Scowcroft Middle East Security Initiative
Atlantic Council
Christopher Maier
Director, Defeat-ISIS Task Force Office of the Secretary of Defense,
US Department of Defense
Robert Rohde
Ambassador for the Negotiations on Syria and Head of Division for Syria, Iraq, Lebanon & Anti-ISIS Strategy
German Federal Foreign Office
Moderator
Jomana Qaddour
Nonresident Senior Fellow, Rafik Hariri Center for the Middle East
Atlantic Council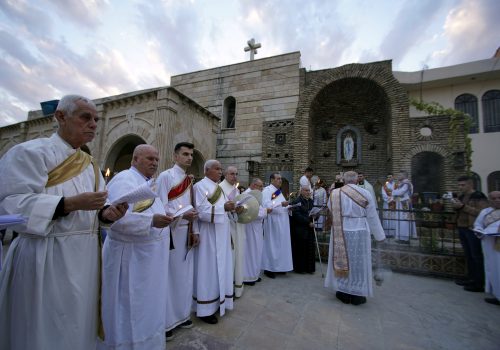 Tue, Aug 4, 2020
The region's few remaining Christians find themselves caught between Iran-backed Shia militias and an Iraqi government that, nearly twenty years after the American invasion, is politically paralyzed and still unable to provide basic security and services—let alone protect the country's embattled minority populations.
MENASource by Paul Gadalla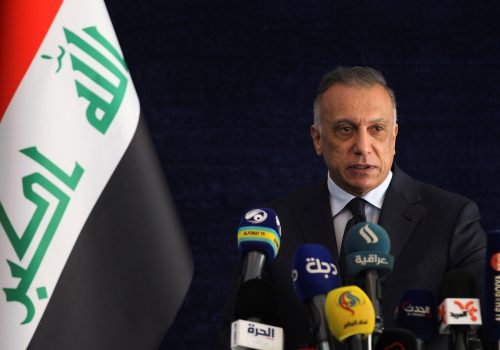 Fri, Jul 17, 2020
The July 6, 2020 assassination of Hisham al Hashimi, a well-known political analyst who criticized Iraq's sectarian politics, represented the loss of someone who made meaningful contributions to Iraq's recovery and reconciliation efforts towards recovery and reconciliation. Hashimi's death also represented an escalation that threatens to bring back the gang-like violence Iraq experienced from 2004 to 2008.
MENASource by C. Anthony Pfaff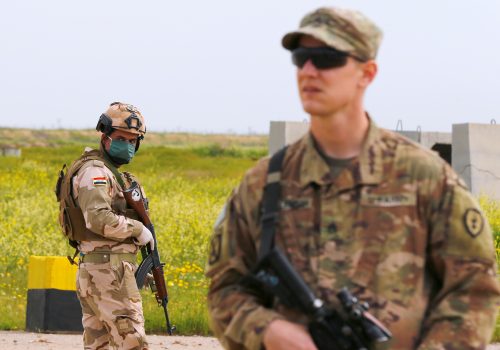 Fri, May 1, 2020
After five years of a successful campaign against ISIS, the Coalition may be permanently crippled by tensions with Iran. Furthermore, the pandemic may serve as a convenient excuse for partners to wrap up their presence in Iraq.
MENASource by Seth Frantzman