Perhaps more than ever before, Ukraine dominates the news and the domestic political conversation. Despite the ongoing debate, Russia continues to wage an undeclared war in Ukraine, which has led to the death of 13,000 Ukrainians. Additionally, Ukraine's newly elected president and parliament face considerable challenges and opportunities as they pursue critical reforms and a just peace in eastern Ukraine and Crimea. This bipartisan event is meant to reaffirm US support for Ukraine, as well as to propose key policy recommendations for US lawmakers.
Waging peace in Eastern Ukraine
December 9 Normandy Summit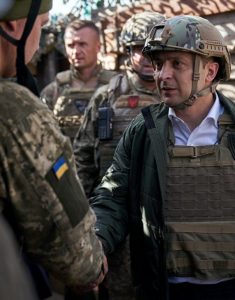 Following more than 5 years of conflict in Ukraine's east, the leaders of Ukraine, Russia, France, and Germany will convene in Paris to try to find a lasting peaceful solution in Donbas. With more than 1.6 million people displaced and over 13,000 dead, the Normandy Summit will need to find solutions that prevent another frozen conflict on Europe's border without putting Ukraine's democracy at any further risk.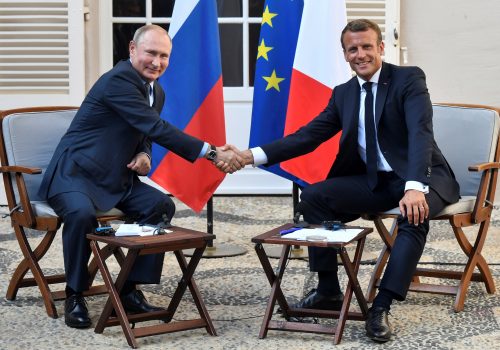 Wed, Dec 4, 2019
Ukraine's President Zelenskyy will meet Russian leader Vladimir Putin face-to-face for the first time next week at Paris peace talks hosted by French President Emmanuel Macron. With France publicly promoting the need for improved ties with the Kremlin, many fear Ukraine could face pressure to make dangerous concessions.
Read More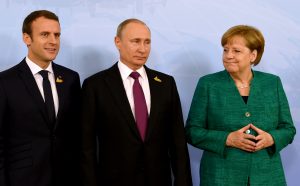 Tue, Dec 3, 2019
Ukraine's President Zelenskyy is hoping to make progress towards peace during his first face-to-face meeting with Vladimir Putin next week in Paris, but Russian and Ukrainian visions of a post-war settlement remain fundamentally at odds.
UkraineAlert by Taras Kuzio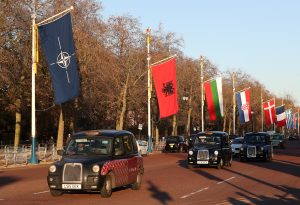 Tue, Dec 3, 2019
With a NATO summit in London and long awaited peace talks in Paris, December is shaping up to be a decisive month for Ukraine, but the geopolitical climate is far from favorable and could deteriorate further.
UkraineAlert by Stephen Blank
Organized by

This event is hosted in conjunction with the bipartisan Congressional Ukraine Caucus.